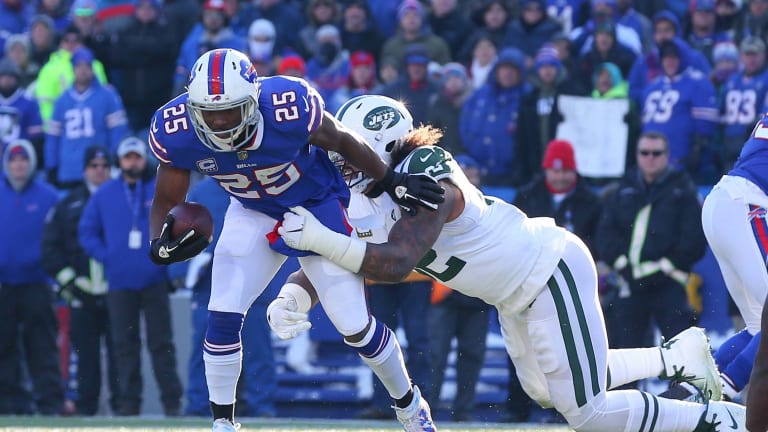 Leonard Williams on Facing the New York Jets Next Week: 'A Normal Game'
Leonard Williams said there is no hype in facing the New York Jets next week
Leonard Williams was supposed to be a franchise player. Now, he's gearing up to face his old New York Jets team in two weeks time. 
Traded Monday in a deal that netted the Jets two mid-round selections in the 2020 NFL Draft, Williams was billed as the future of the organization when he was the sixth overall pick five years ago. Williams certainly did produce, earning a Pro Bowl nod in 2016. But he never consistently rose to that elite level during his time with the Jets. 
All of which made the decision by the Jets to trade him to the New York Giants a difficult but understandable one. He likely wasn't going to re-sign with the Jets and the franchise recouped fair value for a former first round pick. 
And in a weird twist, Williams will play the Dallas Cowboys this weekend (who the Jets defeated earlier this month for their only win of the season). Then after the Cowboys, he will face the team that drafted him. The defensive end said that having some knowledge of the Cowboys will help him to settle in easier with his new team. 
But Williams admitted it is a weird coincidence of the NFL schedule that he will face the Jets the following Sunday.  
"Especially since the Jets and Giants don't play each other, usually. It's pretty funny that we're playing them next week after the Cowboys," Williams said.  
"I'm definitely not going to take anything personal or anything like that. I'm going to play how I would play a normal game." 
In the final year of his rookie contract, Williams is in an interesting spot with a Giants team that needs a pass rusher. This could very well be an audition of sorts for him, perhaps meaning that he won't leave the New York area anytime soon. He has tremendous ability and perhaps he puts it all together in the Giants defensive scheme. 
"I think this whole year has been an audition," Williams said.  
"It's my contract year and now I'm going through a transition in the middle of that contract year, but I'm going to try to lock in and do whatever I can to be the best I can on the field."