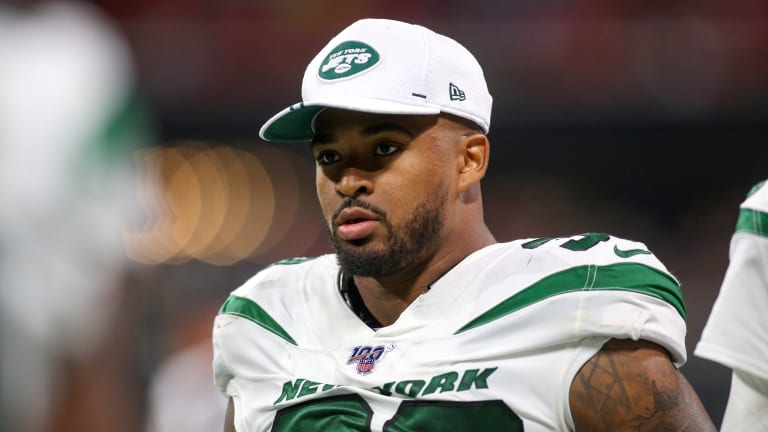 Jets have Jamal Adams on the trade market: report
ESPN reporting that Jamal Adams could be traded
Jamal Adams could be on his way out of New York. 
Pro Bowl safety Jamal Adams, one of the bright spots on a terrible team, could be on the trading block. ESPN.com's Rich Cimini reports that Adams is a player who is generating interest and who the Jets, in the full throws of a rebuild, could be willing to deal. 
The move is a shock given that Adams is one of the few stars on the Jets roster 
Adams, the sixth overall pick in the 2017 NFL Draft, has 39 tackles and an interception this season. He is projected to register 89 tackles and two interceptions. Those numbers would register a significant drop from last year's 115 total tackles. 
A move like this would shock the Jets roster, a unit that is a day removed from the trade of Leonard Williams, who was the team's first round pick in 2015. The defensive lineman was traded to the New York Giants for multiple mid-round selections in the 2020 NFL Draft. 
The timing of the move is what is throwing this whole notion off. 
Adams is currently in the third year of his rookie contract. He still has one remaining year, 2020, on his original contract as well as a fifth-year option held by the Jets. To trade a star player and a cornerstone piece midseason, even despite the drop in production, is what makes this an odd move. 
It seems almost like a fire sale for the sake of a sale.