Saints vs. Patriots Halftime Report
New Orleans Saints vs. New England Patriots halftime report for Week 3.
New Orleans Saints vs. New England Patriots halftime report for Week 3.
Saints 1st Drive
3 and out
Alvin Kamara was stuffed on two consecutive rushing plays. Winston could not connect with Hogan on 3rd down.
3 plays, 1 yard, 1:23; PUNT
Pats 1st Drive
3-and-out after Tanoh pressured Jones on 3rd down. 
2 pass plays went incomplete with good coverage from Lattimore on Agholor.
Good return by Deonte Harris for New Orleans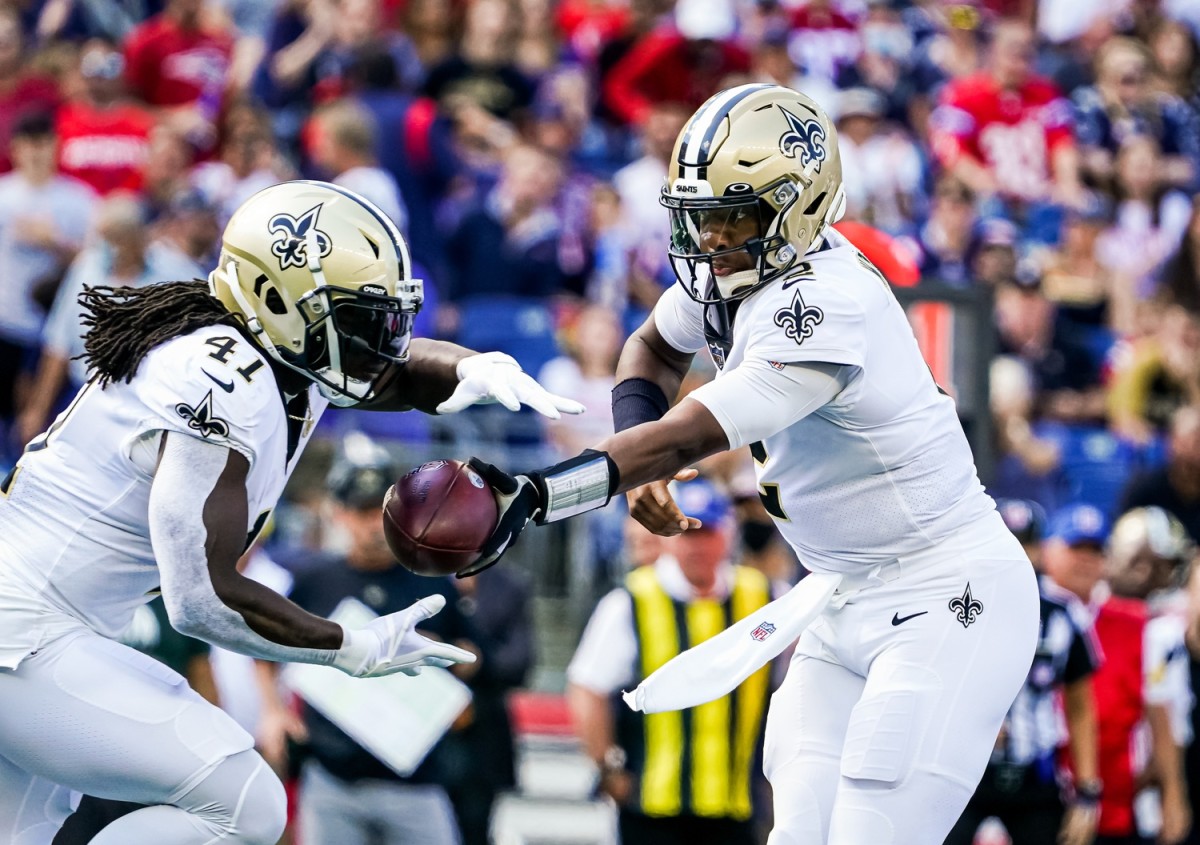 Saints 2nd Drive
2 touches by Kamara, 1st down
Andrus Peat is getting victimized
Terron Armstead was injured on the drive. Huge loss if he's out.
Saints into the redzone.
22nd straight scores in the redzone for New Orleans
11 plays, 69 yards, 4:58; TOUCHDOWN
7-0, Saints lead
Pats 2nd Drive
Ceedy Duce sacks Jones
Demario Davis read the screen pass and teed-off of Taylor
2nd 3-and-out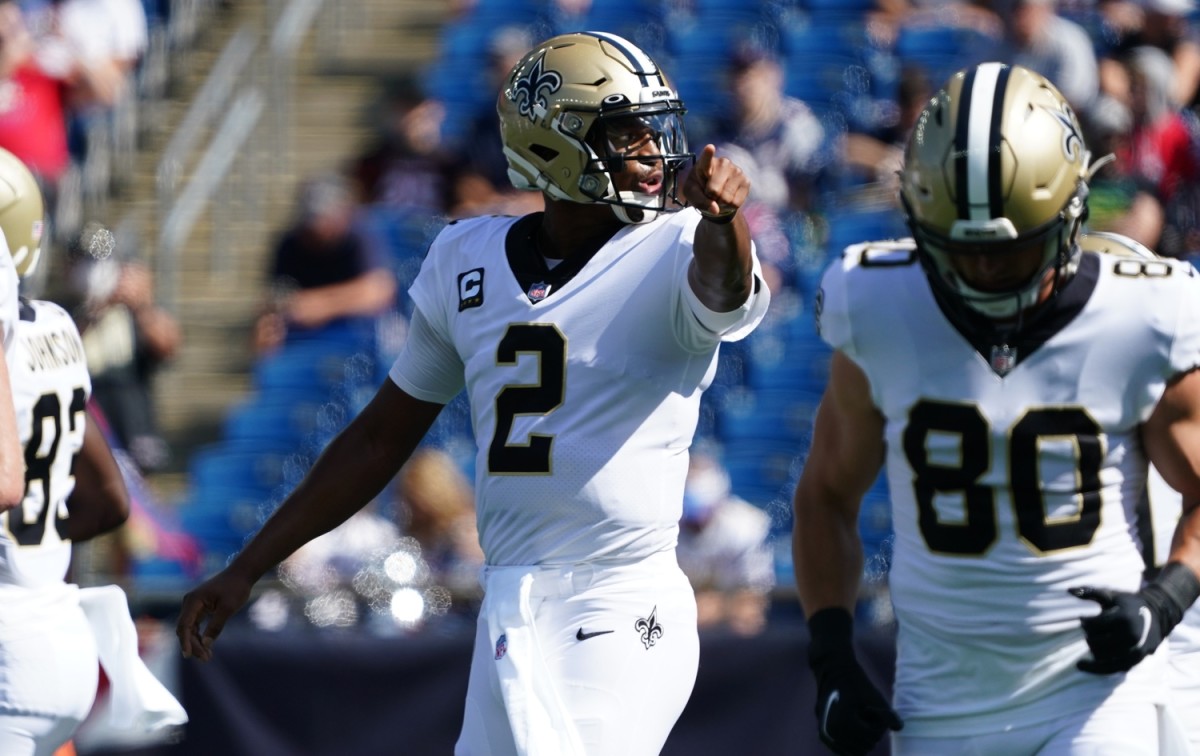 Saints 3rd Drive
In Pats territory
Rosas pulled a 52-yard field goal to the left.
10 plays, 51 yards, 5:16;  MISSED FG
Pats 3rd Drive
Dennis Allen is sending the dawgs at Jones.
3rd 3-and-out.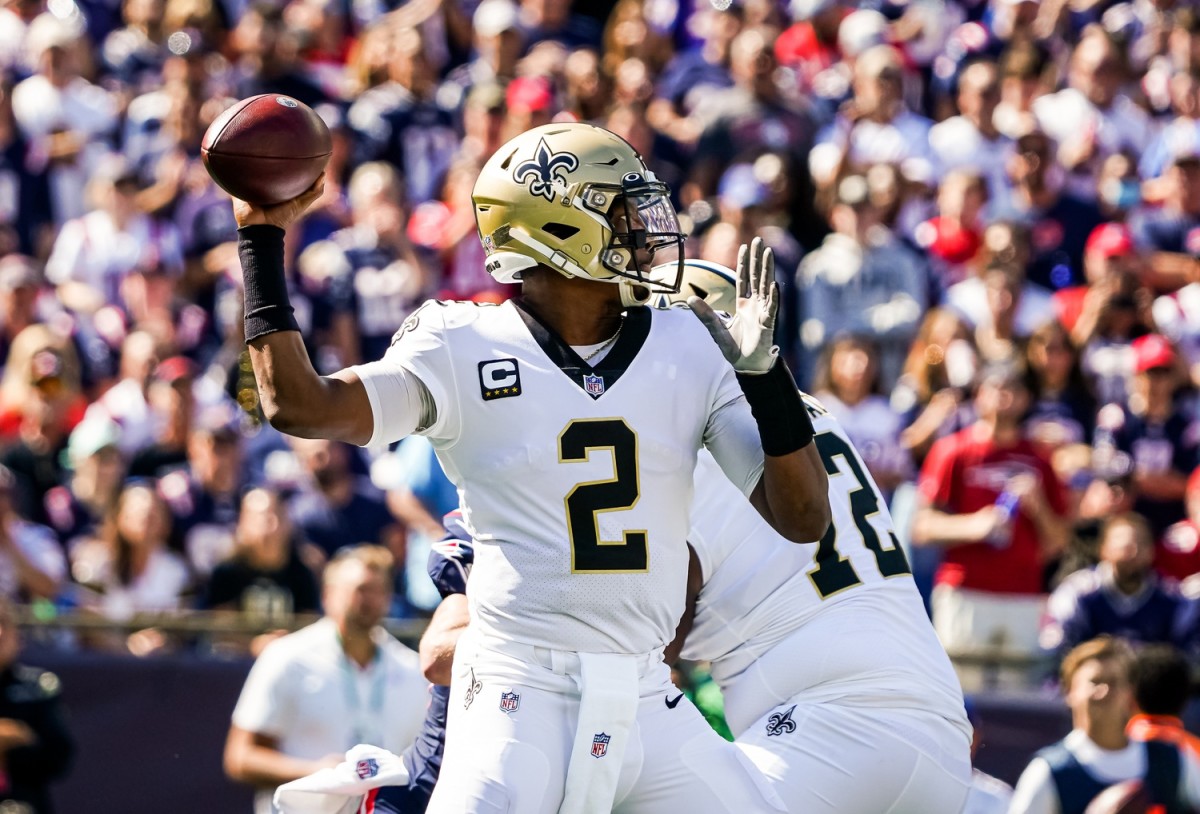 Saints 4th Drive
3 and out
The offensive line is giving Winston time in the pocket.
3 plays, 6 yards, 1:29; PUNT
Pats 4th Drive
Drive stalls.  
Dowell blocks the punt.  
Saints near midfield.
Saints 5th Drive
Armah Jr. get the first down.
Rosas missed to the left on the 36 yarder. 
8 plays, 31 yards, 4:38; MISSED FIELD GOAL
Pats 5th Drive
Pats driving, Jones completes for a first down.
Saints LB Elliss hits QB Jones, P.J. Williams intercepts, fumbled into the endzone, Elliss recovers for a touchdown.  Play being reviewed.
Williams ruled down at the Patriots 9 yard line.
First interception of Mac Jones' career.
Saints 6th Drive
Kamara pushes closer to the endzone
2:00 minute warning
Winston to Callaway for a touchdown
3 plays, 9 yards, 1:00;  TOUCHDOWN
Saints-14, Pats-0
Pats 6th Drive
Bourne, 31 into Saints territory
Jones is moving the football with good decisions
Great stop by Cam Jordan on 3rd down
New Orleans called a timeout on 4th and 1.
Patriots false start
Folk kicks a 45-yard field goal;  
HALTIME SCORE
Saints-14, Patriots-3
QUICK ANALYSIS
Saints are able to move the football via the pass action.
Winston was given time to throw by the offensive line.
Terron Armstead's injury looms 
2 missed field goals by Rosas
Alvin Kamara has 16 touches in the first half
Saints defense creates a turover
STANDOUT PLAYERS IN THE FIRST HALF
Saints
Winston: 10/15, 99 yards, 2 TD, 124.7 QBR
Kamara: 13 rushes,   yards, 
Marquez Callaway: 1 rec., 3 yards, 1 TD
Demario Davis: 3 tackles, 1 TFL, 1 PD
Chauncey Gardner-Johnson: 2 tackles, 1 Sack, 1 QB Hit, 2 TFL
Andrew Dowell blocks at punt, Saints get the ball at midfield
Patriots
Jones:  passes, yards, 1 INT
Harris: 5 rushes, 13 yards
J. Bentley: 7 tackles
Wise: 5 tackles, 0.5 sacks, 1 QB Hit
M. Judon: 1 tackle, 1 sack, 1 TFL