The difficulty in assessing Mourinho and his job at Manchester United in Year 1
Jose Mourinho inherited an unbalanced, high-priced squad at Manchester United; how much has it really improved under his watch? He won't be able to be fully judged until after his second season.
Perhaps it's not fair to make definitive judgments just yet. After all, since he first took over a club with a realistic chance of winning a league title, Porto in 2002, it's been on his second season that Jose Mourinho has always won the league. It's true that he also won it in his first at Porto, Chelsea (the first time around) and Inter Milan, but given the demoralized and unbalanced squad he inherited at Manchester United, it would be unfair to expect too much just yet.
It would, given the competitive nature of the modern Premier League, be equally unfair to dismiss him as a failure if United doesn't win the league next season. When there are six serious contenders, it doesn't necessarily follow that there is one champion and five failures. Yet still, it's fair to ask whether there have been serious signs of improvement this season, particularly given a net outlay of $150 million this season, including the world-record signing of Paul Pogba.
After 30 games of this season, United has 57 points. Assuming it keeps picking up points at the same rate (which, with Chelsea, Manchester City, Arsenal and Tottenham still to play may be tricky), that puts the club on course for 72 points. That would be six points more than it got last season but only two more than it got the year before that, in its first season under Louis van Gaal. The season before that, under David Moyes (and, briefly, Ryan Giggs), it got only 64 points. So United is (just about) on course for their best season in the league since Sir Alex Ferguson left the club. The question, though, is whether that is enough.
Jose Mourinho's Manchester United tenure: As it will surely unfold
On the plus side, there's been an unbeaten run of 21 games in the league, but even that has a negative, as 10 of those games have been drawn. There have been 15 previous instances of sides going 20 or more games unbeaten in the Premier League; none of the previous unbeaten sides have picked up fewer points per game.
There was victory in the League Cup, which perhaps relieves some pressure, but the club's FA Cup defense ended limply with defeat to Chelsea in the quarterfinal, Mourinho's plans to stifle his former side undone when Ander Herrera was sent off after collecting a second booking for yet another foul on Eden Hazard.
Winning the Europa League remains a possibility–the club drew 1-1 at Anderlecht in the first leg of the quarterfinals–and it is that competition, once so scorned by Mourinho, that perhaps offers United's most plausible route into the Champions League next season. Even if it does end up finishing fifth or sixth in league play, this season could hardly be termed a failure if it finished up with two trophies.
Ronaldo ends drought to beat stellar Neuer, lead Real Madrid over Bayer Munich
But there are other issues beyond the numbers about which to be concerned.
There has been little fluency about United this season. Even during the long unbeaten run, it could rarely have been called thrilling. Perhaps it does get the ball forward more this season than it did under Van Gaal, but that's a low bar to clear. There has been a baffling dependence on Zlatan Ibrahimovic, whose 28 goals in all competitions would be more unambiguously impressive if they weren't accompanied always by the thought that he is 35 and that a club of United's stature probably shouldn't be so reliant on somebody so far into the autumn of his career.
Zlatan Ibrahimovic throughout his storied career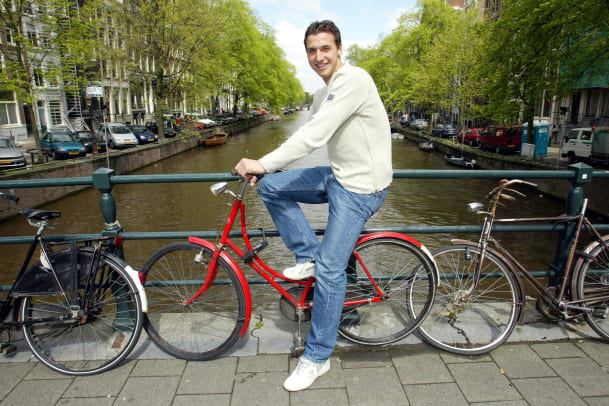 He's not even the only 35-year-old it depends upon. United is a far better side with Michael Carrick holding at the back of midfield. This season with him in the team it's won 67% of games and lost 4%; without him it's won 56% and lost 22%. Pogba, having been brought in for that record fee, has yet to convince, with the suspicion that he is at his best in a 4-3-3 while Mourinho continues to deploy a 4-2-3-1.
Then there have been some baffling aspects of man-management. While it could be argued that Mourinho has successful defused the Wayne Rooney issue, giving him sufficient opportunities to prove he is no longer effective at the highest level of the game, there are other issues. Why did it take so long for Henrikh Mkhitaryan to be brought into the side? Was it really necessary to ostracize Bastian Schweinsteiger? And is the constant criticism of Luke Shaw really the best way to get a player recovering from serious injury back to his best–or does it risk provoking the rest of the squad, as his treatment of Raul reportedly did at Real Madrid? That all feeds into the broader concern that Mourinho struggles to connect with this generation of players.
United, certainly in the longer term, would expect more. But what is true is that United is more solid, more dogged than it was before. It has a fight and a scrappiness it didn't have under either Moyes or Van Gaal. In itself, that is probably not enough, but it may be a necessary stage on the path to true success. And that can only really be judged in a second season.