Objective achieved, bar raised for Mourinho, Manchester United after UEL title
Manchester United won the Europa League to qualify Jose Mourinho's up-and-down first season at the club as a success, but the expectations and demands will rise exponentially going forward.
STOCKHOLM – It took 64 games, but at last there is a sense that Jose Mourinho has arrived at Manchester United.
Victory over Ajax in Wednesday's Europa League final means that United has now completed the set of European trophies. It means that Mourinho has won 20 major trophies, with two UEFA Cup/Europa Leagues to go with his two Champions Leagues. And, leaving aside whatever the symbolic value of victory may be in the aftermath of the Monday's terror attack, United will play in the Champions League next season.
There is a baleful habit in modern football of regarding each success as merely the precursor to something else, as through a trophy matters most not for what it represents in and of itself but for the doors and possible revenue streams it opens up. Yet it rang true here, where there was a feeling that defeat would not merely have rendered this season a disappointment, but it would have also undermined next season before it even began.
Put bluntly, United needs to be in the Champions League, not merely in terms of finances–although players' salaries would have been cut, offsetting some of the losses in prize money and broadcast and sponsorship deals–but in terms of status. The rebuilding process currently underway would be much harder to sustain without the lure of Champions League football. Would Antoine Griezmann, for instance, who this week rated his chances of joining United in the summer as six out of 10, be willing to move to Old Trafford for Europa League football?
Ajax relies on its roots, youth, Cruyffian ways to return to European final stage
United here was far more proactive than it has often been this season, pushing so high and so effectively early on that the first time Ajax striker Kasper Dolberg touched the ball was to kick off after Paul Pogba had given United an 18th-minute lead with a deflected shot. Although United then dropped off, it hadn't been seriously threatened when Henrikh Mkhitaryan hooked in a second to seal the game just after halftime.
Victory achieved, this season can be regarded as a qualified success, although it was a close-run thing. There has been little fluency or beauty about United this season. Its football has been functional, at times grindingly so, and that's how Mourinho ended up in the position he did with one game effectively determining how this season was judged.
Ideally, of course, managers would be assessed on the process and the assumption would be that results would follow from that. As it is, though, the process has been so grimly pragmatic, so joyless, that results are all there is. In the end, though, Champions League qualification and two trophies have probably justified the means.
Stylistic concerns remain, but that is the paradox of Mourinho. He thrives on being the underdog, on plucking the nose of the establishment. That shtick worked at Porto, at Chelsea and at Inter, all of whom could, when Mourinho was in charge, claim in some way to be battling against the odds. It's an attitude that's harder to strike when you're managing Real Madrid or United, the two richest clubs in the world–and there's a strange sense that for both he was, if not a last resort, then certainly somebody only to be called upon in extremis.
Real Madrid appointed him after he'd led Inter to victory over Barcelona in the 2010 Champions League semifinal, seeing him as the man who could topple Pep Guardiola. United, similarly, having preferred David Moyes as the safer choice when Sir Alex Ferguson retired in 2013, eventually turned to him after both Moyes and Louis van Gaal disappointed.
The Many Faces of Jose Mourinho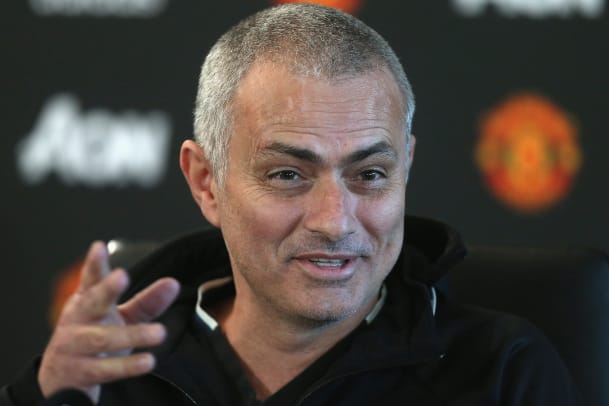 But with great wealth comes great responsibility. Mourinho cannot comfortably play the underdog at United. It is a club that expects to dominate the majority of games, both in terms of territory and possession. Sitting back, absorbing pressure and striking on the break cannot be a long-term policy–particularly if the approach doesn't bring success.
In every job Mourinho has had since joining Porto from Uniao de Leiria in 2002, he has won the league in his second season, but, having finished 24 points behind champion Chelsea, there is clearly a huge amount of ground to make up. There's certain to be major spending in the summer, but then Mourinho added the most expensive player in world history, Paul Pogba, as well as Zlatan Ibrahimovic, Eric Bailly and Henrikh Mkhitaryan to a squad that had finished fifth–and took them down a position.
As seasons end around Europe, talk moves from titles to farewells, transfer market
Mourinho can perhaps justify that by pointing to United's success in the League Cup and Europa League, but it's not an excuse that can sustain him in the long term. Big sides are expected to compete on multiple fronts, and he can hardly complain that insufficient money has been spent on the squad.
United will hope this season was a stepping stone, a necessary transition. Next season, the expectation will be of much, much more.