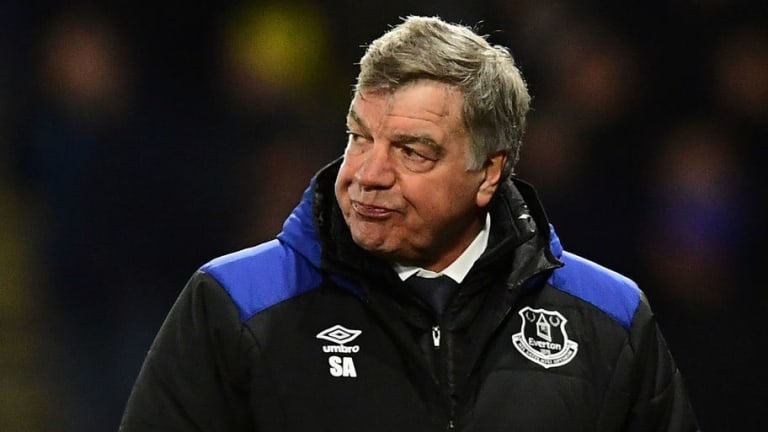 Sam Allardyce 'Pleased' With Blues Performance Despite 'Disappointing' Late Defeat to Watford
Everton boss Sam Allardyce claimed that he was pleased with what he saw from his side at Watford despite losing 1-0 at Vicarage Road.
With just one away win this season, Everton were beaten in a scrappy match by a Watford side who were only just the better of the teams. A sublime finish from captain Troy Deeney separated the two sides. 
But Allardyce said that he is pleased with what he saw, despite admitting his team can't finish and give the ball away too much.
"They had somebody who can finish and we didn't. We ended up giving a goal away we should have avoided. It was a really good finish from Deeney though.
"In our final third we couldn't find anything. I was pleased with the overall performance, but final third play opportunities to create and score goals were there for us to do an awful lot better than we did. Because we didn't, we ended up losing. We defended well, but the final third play was a big disappointment today," he said after the defeat. 
With just two shots on target in the defeat, Allardyce believed had his side converted a chance earlier in the game, Watford would have struggled to come back. 
"Best chance fell to Micheal Keane, he had a header probably only three yeards out and how he put it out wide of the post, I don't know. That would have put us one up and I'm not sure Watford would have come back from that today.
"When you miss chances as simple as that, you can pay the price and we certainly did today," he expressed. 
"I suppose goals overall have been a problem for us this season and we saw that again today when someone could have snatched a goal for us, with the amount of ball we had in the final third - it wasn't to be."
Everton are yet to win away in 2018, after defeats to Liverpool, Tottenham and Arsenal and travel away to Burnley next Saturday afternoon.