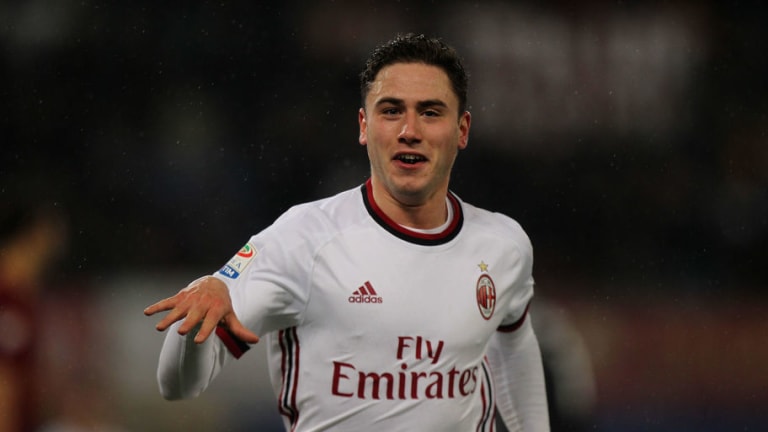 I Have to Buy Them All Dinner: Calabria's Teammates to Reap Rewards of Youngster's 1st Milan Goal
AC Milan full-back Davide Calabria has spoken of his side's current form, and his first goal for his boyhood club. 
The young Italian came through the academy at Milan and has made 14 appearances for Gennaro Gattuso's side so far this season, and in Sunday's 2-0 win at Roma he bagged himself his first senior goal.
"I found myself there in front of Alisson and the chip was just spontaneous. Things are going so well at the moment, it helps confidence," Calabria said of his impressive finish, when speaking to Mediaset Premium and Sky Sport Italia (via Football Italia).
The 21-year-old beat the offside trap before lifting the ball over the Roma keeper to finish. 
"My teammates complimented me at the end of the game. I'll have to buy them all dinner!", he added.
Calabria has praised his manager for Milan's current run of form. The former Rossoneri defender took over the first team at the San Siro in November 2017, and Calabria has spoken of what Gattuso has brought to the team.
"Gattuso made us understand from the first day what it means to wear this jersey. We are working with great intensity and have to continue along this path.
"The winning mentality that Gattuso brings is incredible, as he focuses on every detail. He is passing that mentality on to us now," explained the 21-year-old.
Having come through the youth academy at the Serie A side, the young full-back is very familiar with Milan legends, such as his current manager.
"I grew up watching Paolo Maldini, but don't anybody dare start making comparisons," he joked.
Milan have won six and drawn two of their last eight fixtures, and Calabria was happy with another great away result on Sunday night.
"We are all going through a great period of form. It was an excellent performance tonight and we are happy to have brought home the three points," said the Italian under-21 star.