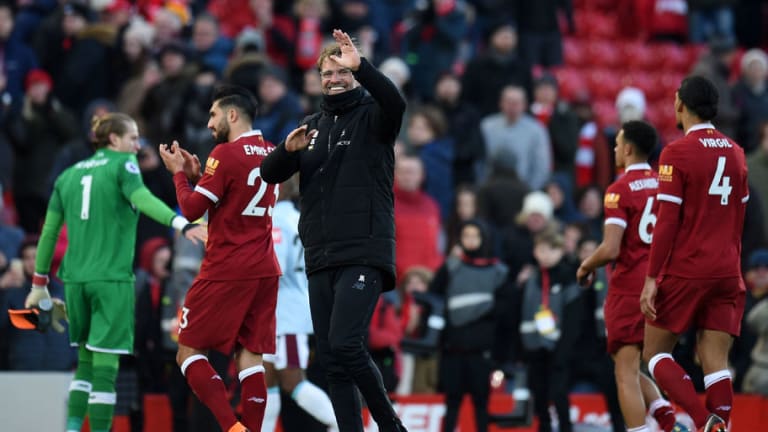 Jurgen Klopp Fires Warning to Liverpool Players After Back-to-Back Thrashings
Liverpool manager Jurgen Klopp has warned his players against slacking off in the coming weeks, with his side fresh off the back of 5-0 and 4-1 wins over Porto and West Ham.
The Reds sit just two points behind second-placed Manchester United in the league and have a simple second leg against their Portuguese opponents in the last 16 of the Champions League, but Klopp insisted that his players have to 'stay angry' to keep their edge. 
Speaking on Saturday, the German said: "Now we need to stay angry with the rest of the world. We need to stay aggressive. You lose a little bit if you win all the time. We didn't win all the time but two, three or four weeks in a row. 
"Then it is hard to win the fifth one as well, to stay on track and do it. We all know if we lose to ­Newcastle [Liverpool's next game], we stand here and talk and it is ­different. We have to keep going.
"At the beginning of the season you don't have a lot of laughter in the dressing room. Now when we eat it's like, 'Come on, please settle'. We are in a good moment, they are fantastic guys, they all like each other, there are a few jokes. Keep this going without ­getting soft. I don't want to wait ­until I see it. That's it."
He did admit to allowing himself a little time to celebrate Saturday's impressive win over David Moyes' side though, saying: "I decided for myself that I will stay happy for one night. Then I would start thinking about Newcastle."