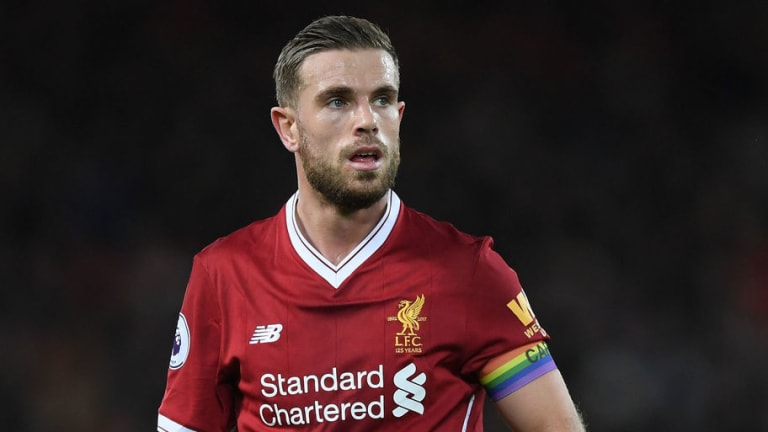 Never Give Up: Liverpool Captain Jordan Henderson Refuses to Concede Title to Man City
Liverpool captain Jordan Henderson is refusing to give up on the Premier League title and insists the Reds will keep fighting, despite Manchester City holding an enormous lead at this advanced stage of the season.
Liverpool have climbed into third place after overcoming a blip earlier this year and are now just two points behind Manchester United, a week-and-a-half before facing their fierce rivals at Old Trafford. City are a further 13 points ahead, but Henderson insists his club cannot just give up.
While United boss Jose Mourinho publicly conceded the title to City earlier this month, Henderson and Liverpool will keep on fighting until it is mathematically impossible. Even then, the Reds are well aware that the battle for a Champions League place will still be extra tough.
"You've got to keep going," the skipper is quoted as saying by the Liverpool Echo.
"City have a healthy gap at the top, and the title is theirs to lose more than anything, but we are Liverpool. We can't just give up. As a club, we have a lot to play for until the end of the season, in terms of Premier League points and, hopefully, more games in the Champions League.
"We've got a healthy squad who want to work hard, to win, and it's still pretty tight in terms of finishing in the top four. We go to Manchester United in about 10 days - that's always a massive game, and this season is no different. It could have a big influence on where we finish."
Prior to facing United at Old Trafford, Liverpool must get through a home game against Newcastle, which will see Rafa Benitez return to Anfield as an opposing manager, and the home return leg of their Champions League Last 16 tie against Porto.