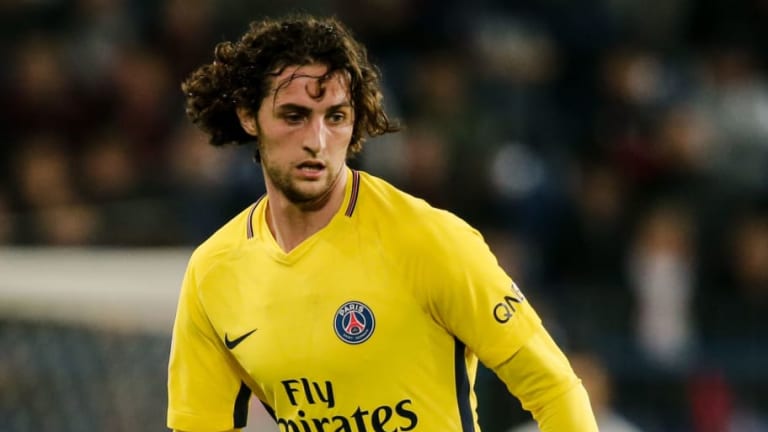 Barcelona Line Up Alternative Targets as Threat to PSG Over Stalling Adrien Rabiot Pursuit
Barcelona remain keen on signing a new central midfielder this summer and are reportedly hopeful that their refusal to meet Chelsea's exorbitant price tag for Willian and willingness to look elsewhere - signing Malcom instead - will prompt Paris Saint-Germain to do business over Adrien Rabiot.
It was rumoured earlier this month that Barça had agreed personal terms with Rabiot but that agreeing a formal transfer fee with PSG was proving to be a stumbling block.
In the latest from Mundo Deportivo (MD) that doesn't appear to have changed as the French champions remain 'inflexible' when it comes to negotiating with the Catalans.
It is said that Barça are willing to repeat the trick they did with Malcom and look elsewhere, with MD putting Sevilla's World Cup winner Steven Nzonzi and Valencia captain Dani Parejo into the mix as more viable short-term alternatives to Rabiot.
The threat to PSG is that Barça are perfectly happy to move on from Rabiot for the time being and pursue players whose clubs would be willing to talk sensibly.
Given that Rabiot is running down his contract and is due to become a free agent next summer, Barça will still be able to complete a deal for the Frenchman in due course - negotiations over a formal pre-contract agreement will be permitted from January.
Barça appear to hold all the cards here. They are prepared to wait and get Rabiot for free because they have other options in mind, while their stance could scare PSG into finally talking as it becomes clear they won't get any money for the player at all unless they do so.