Emmanuel Mudiay's exit leaves SMU wondering what might have been
Emmanuel Mudiay is gone before he ever really arrived, off to play basketball for a professional team instead of at SMU for either altruistic or nefarious reasons, depending on whom you believe. But the means to the end are currently less impactful than the end itself: The breakthrough recruit for an aspiring program and a Hall of Fame coach is gone, and so too is the faint but perceivable vision of meaningful late March basketball next season for the Mustangs. 
Mudiay, a 6-foot-4, 200-pound guard, was the Dallas native and consensus No. 2 recruit nationally in the Class of 2014 who chose to join Larry Brown's fledgling rebuild at SMU and promised to push it beyond mere legitimacy and into the realm of tantalizing hope, widening the possibilities of what might happen for the Mustangs in 2014-15. A shimmering preseason ranking, the first NCAA tournament berth since 1993 and even a deep postseason run seemed reasonable to expect. Mudiay's game as a freshman might have required refinement, but his absence -- confirmed in a statement provided to Sports Illustrated's Luke Winn on Monday -- dulls those hopes like a thick door shut on an incoming squall.
Elite recruit Mudiay won't attend SMU, plans to play overseas
​​The roster Brown is left with is still fine, but not likely to lead SMU to a place among the nation's elite. There is top returning scorer Nic Moore (13.6 points per game), 6-foot-9 forward Markus Kennedy (12.4 points, 7.1 rebounds) and junior transfer Justin Martin, a 6-foot-6 forward who averaged 11.7 points for Xavier last season and is immediately eligible to play for the Mustangs. Brown also has young talent like sophomore forward Ben Moore and former sophomore guard Keith Frazier, a former five-star recruit whose production has not yet met his potential. (Mudiay's decision actually unclouds the issue of how Moore and Mudiay would co-exist in the backcourt, though obviously in the least preferable way possible for SMU.)
What Brown doesn't have is the eruptive, five-star talent who could have fuel-injected the entire operation against a schedule that was upgraded -- there will be road trips to Gonzaga, Indiana and Michigan next season -- in order to avoid another Selection Sunday snub like the one the Mustangs endured four months ago. What Brown doesn't have is the statement recruit to whom eyeballs and television cameras might gravitate for one season, perhaps convincing other statement recruits to follow in years to come. What Brown doesn't have is that one player who could differentiate SMU from every other program with solid players striving for a level that inexorably exceeds their reach.
Initial reports indicated Mudiay's decision was fueled by amateurism concerns; roughly translated, that means the NCAA was prying into whether the process of Mudiay getting paid for his basketball talents began earlier than Monday. Sources confirmed to SI's Winn that a possible NCAA investigation played a role in the decision, though statements from Mudiay and Brown offered a different perspective.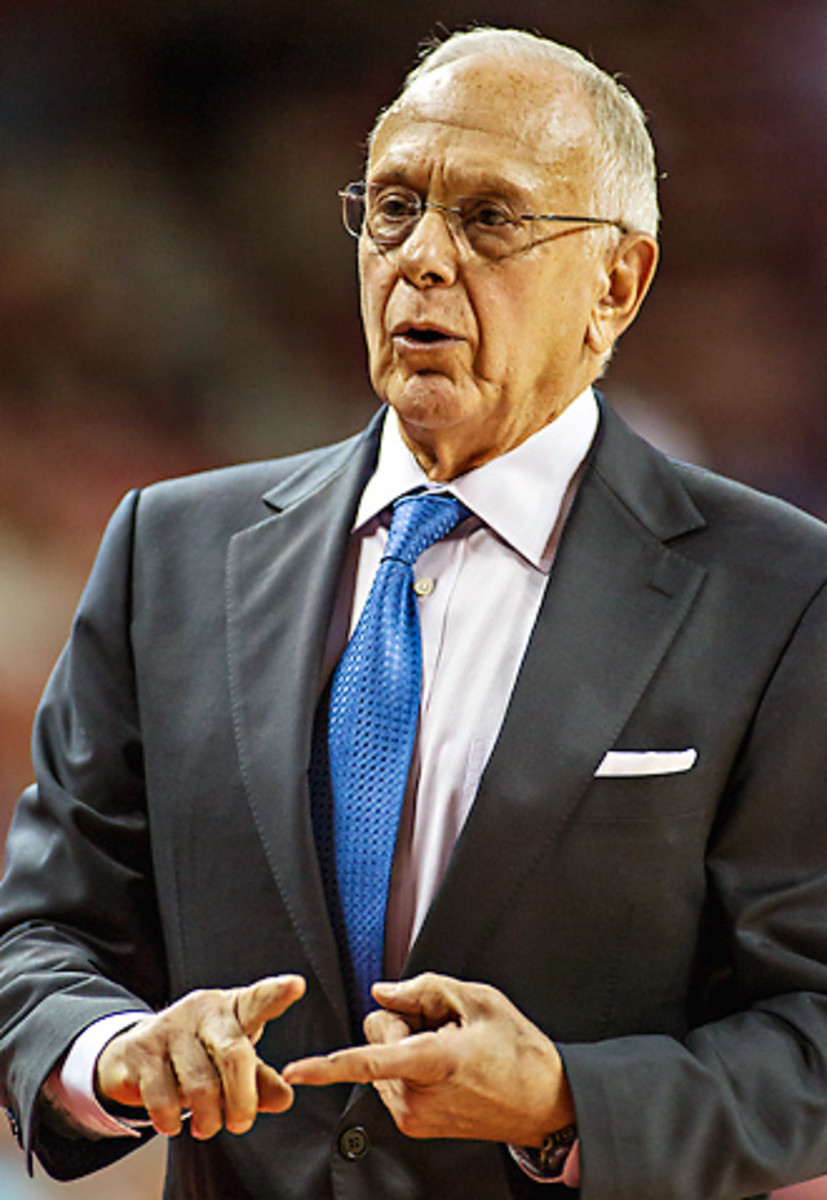 ​"This is not an academic issue, since he has been admitted to SMU, but rather a hardship issue," Brown said in a statement. "After talking to Emmanuel, I know he really wants to alleviate some of the challenges his family faces and recognizes that he has an opportunity to help them now. While I believe that college is the best way to prepare for life and the NBA, Emmanuel's situation is unique."
Said Mudiay: "I was tired of seeing my mom struggle. And after sitting down with coach [Larry] Brown and my family, we decided that the best way for me to provide for my mom was to forgo college and pursue professional basketball opportunities. I am grateful for Prime Prep coach [Ray] Forsett for developing me into the player and man that I am, and I am also grateful for coach Brown's guidance and his support. This has nothing to do with my eligibility in any way."
Barring an investigation into SMU itself, the significance of why this happened vanished when it happened, period. We're left simply with a frosty anticlimax in a Texas summer, a gut-stab of disappointment for a program that appeared to be on the rise. Emmanuel Mudiay will survive without SMU, and SMU will survive without Emmanuel Mudiay. What's regrettable for both is what's lost in the empty space between what was reality 24 hours ago and what is reality now.
Mudiay will make money playing in some far-flung outpost and get professional coaching of some kind, but he won't absorb any benefit from Brown's insights and he certainly won't be showcased on your local cable provider. SMU is a viable team with good players that can contend in the American Athletic Conference, but it's a team that again could be nibbling its collective fingernails to the cuticle on Selection Sunday. All while the idea of becoming something more hangs in the air, along with the question of just who can make that happen.