Behind the Body: San Diego Chargers Cornerback Brandon Flowers
Spaghetti and meatballs are great, no question. But sometimes they're even better when you add a little honey on top, which is how cornerback Brandon Flowers, who on June 24 signed a one-year deal with the San Diego Chargers, eats them before every game. "I'm telling you, it's a weird mix, but it has that perfect sweetness," says the 28-year-old Pro Bowler, who has a surprisingly well-sculpted body for such a sweet tooth. "It's not too heavy, and I feel good on it."
Flowers' willingness to embrace new things should stand him in good stead in his move to San Diego—after six seasons with the Kansas City Chiefs, who had drafted him in 2008 as the 35th overall pick. "I'm a guy who loves new adventures," Flowers said three days after the Chiefs released him earlier this month. "I'm definitely going to embrace wherever I go with open arms."
For Flowers, the choice of the Chargers had a lot to do with San Diego's returning that embrace. "Going through all the teams, this was one I felt really wanted to add me as a piece of the puzzle that could win a championship" he told Chargers.com. And, of course, a Super Bowl title would just be the honey on the spaghetti for the adventurous Flowers. 
| | | |
| --- | --- | --- |
| age | height | weight |
| 28 years old | 5-foot-10 | 192 lbs. |
Training grounds: Boca Raton, Fla.
Nickname: D-Dot, Bou-K, Flow, and several others. "It's weird because I have, like, seven different nicknames—it just depends on what part of the world I'm in. Now that I'm not in Kansas City anymore, I'm sure I'll have a new name on my new team."
Body fat: "I don't know it, but I'm pretty sure it's pretty low." We're pretty sure, too.
Hours spent training per day: Four.
Days spent training per week: Four.
Hours spent in the weight room per week: At least six.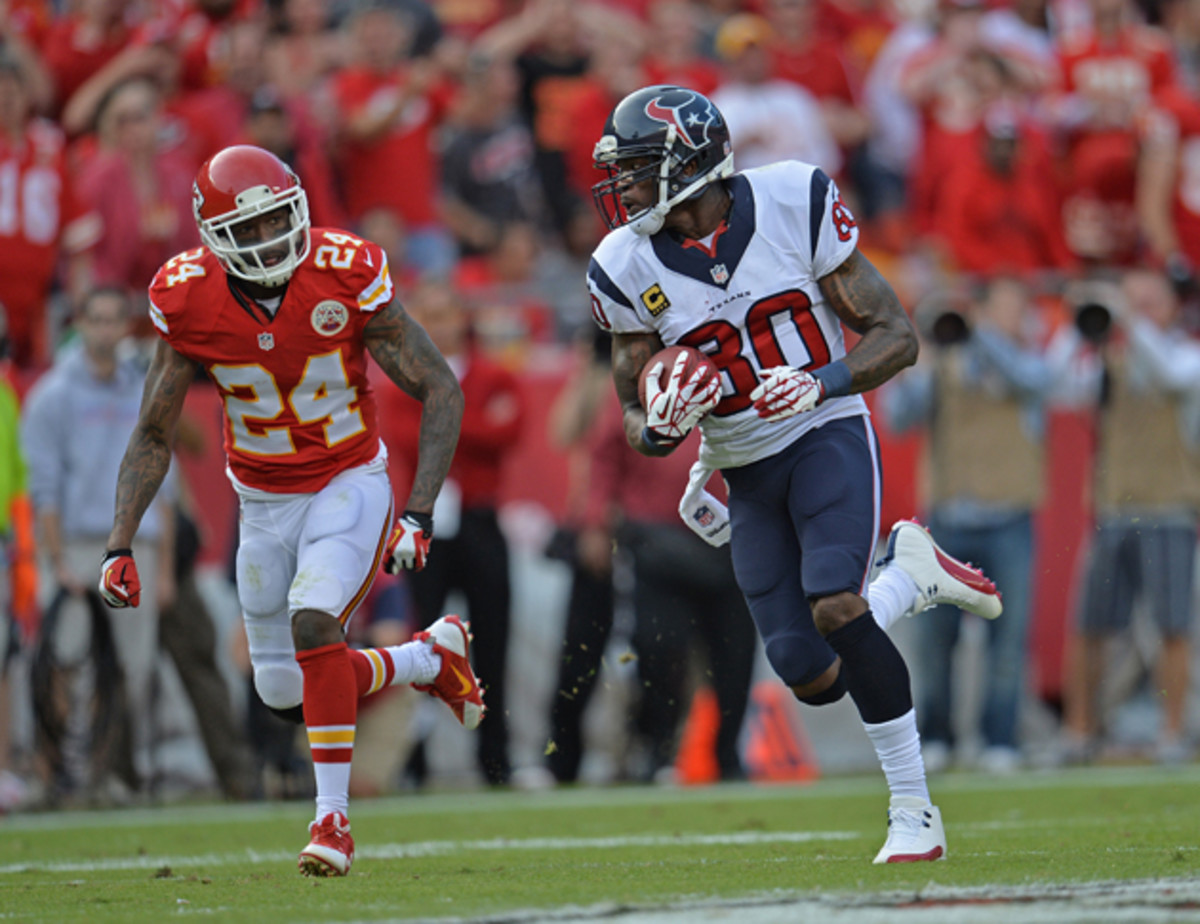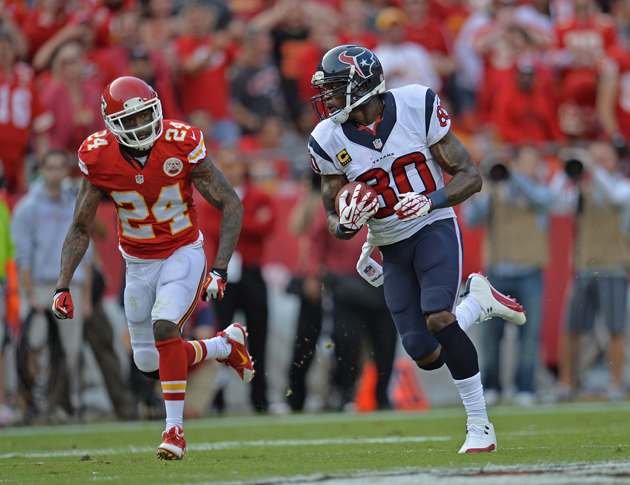 ​Go-to workout: Ladder drills. "I put a ladder on the ground and move my feet in and out of the ladder as fast as I can, which helps with footwork. You can do 30 different movements in and out of a ladder that can translate to the field. It's mostly just quick-twitch stuff because, as a receiver, I have to be able to react real quick."
Secret workout: Cycling. "A lot of guys don't cycle, but it's great for your lower body and also builds up endurance. Raw Lewis used to cycle, and I think it helps make your career a lot longer. It's just an all-around workout. I try to go 15 miles almost every day. It does nothing but get you better."
Biggest physical challenge: Staying on my diet. "I come from a family where my dad and everyone is a chef. We have big cookouts every Sunday, and during the week, for no reason, we'll have a big seafood cookout. So it's hard for me to stay on my diet with all that food and soul food. I try to watch what I eat, so I don't just pig out at the table."
Best recovery tip: Sleep. "Your body recovers so much when you sleep. When the game is over and my adrenaline is still pumping, I still try to get to sleep just so my body can calm down from all the stress and start to heal itself."
Calories consumed per day:"I'm on a strict diet where they take your blood and break down your diet—what's best for your liver, what's best for your pancreas. I just know all the food my [personal] chef brings me is good for my body and good for my diet."
Fridge Raider: New Orleans Saints Defensive End Cameron Jordan
​Favorite pre-game meal: Spaghetti and meatballs with honey. "I'm telling you, it's a weird mix, but it has that perfect sweetness. It's not too heavy, and I feel good on it."
Typical recovery meal: Chicken breast, broccoli, and sweet potato. "All those are lean foods that are great for your body, great for your metabolism, and will fill you up."
Celebration meal: His family's cooking. "My dad cooks great steaks—every guy I've played with on every team asks for them. Then there's my auntie's seafood gumbo and peach cobbler. When I have that meal, I know I've just achieved something."
Biggest dietary vice: Fried chicken from Buds Chicken & Seafood. "It's the place I've been eating since I was like 4-years old. It's the best chicken you might ever taste. Whenever I pass by there, I have to close my eyes because, even though I'm on a strict diet, it's hard to turn down. I fantasize about it whenever I'm hungry."
Alcohol: Tequila. "That's all the alcohol I can drink. I'll have Milagro or Petron here and there. But if it's not tequila, I don't drink it."
On being released by the Chiefs: "I think it's a blessing in disguise. I know it's a business decision—we had a lot of guys on the [Chiefs] who are young that we have to pay. But if I had stayed on the team, I wouldn't have been able to hit the free-agent market for another three years. Now, if I sign a one-year deal, I can get a bunch of teams bidding on me."
Favorite hobby: Playing football or basketball randomly with kids at parks. "I see kids at the park playing football, and I'll just jump into the game. Back home [in Florida], the kids were used to it because I did it all the time—they just know I'm that type of guy. They know I want to jump in to play basketball, play H-O-R-S-E, and throw some crazy shots." 
Behind the Body: Brandon Flowers