Tuesday's P.M. Hot Clicks
Kobe Off the Court
Tuesday's P.M. Hot Clicks
As Kobe Bryant counts his money -- he just signed a $48.5 million, two-year deal to stay with the Lakers -- we look at his best off-the-court photos.
Ohio State Pumped for Michigan
Michigan and Ohio State face off on Saturday and the Buckeyes seem to have a chip on their shoulder. Ohio State coach Urban Meyer broke his "never say Michigan" rule during Monday's press conference when discussing his hatred toward the Wolverines. Later in the day, safety Christian Bryant tweeted a picture of himself standing on a Michigan jersey with the hashtag #NORESPECT. Also, 1,500 OSU students braved the cold and upheld tradition by jumping into Mirror Lake. Your move, Michigan.
Happy Days Coming to Milwaukee?
A group of Bucks fans are trying launch a billboard that will encourage the team's ownership to tank this season, or as they put it, "part with high-priced journeymen veteran players and focus on building around young talent acquired with high draft picks." Not sure the billboard is necessary. Milwaukee is currently 2-11 and owns the NBA's second-worst record.
Lovely Lady Round-Up
Tuesday's P.M. Hot Clicks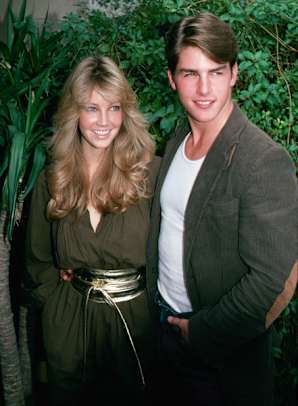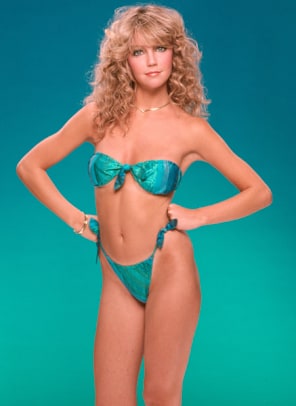 In A.M. Hot Clicks, I asked if you'd like a retro Heather Locklear gallery. As of this writing (2:40 p.m., Tuesday), nearly 10,000 votes have been cast and 86 percent votes yes. So here's an enormous gallery of Heather Locklear in the '80s ... If you want someone more modern, Nina Agdal should do the trick ... And if that didn't work, Minka Kelly in lingerie should.
Why I Love the Internet, Part 1
An Oklahoma State student made a sign about a porn star. Now that porn star wants to attend a game with that student.
Why I Love the Internet, Part 2
San Francisco 49ers linebacker Aldon Smith kicked Redskins quarterback Robert Griffin III in the family jewels during Monday night's game. The great CJ Fogler gave the kick a Street Fighter makeover and it's awesome.
John Daly's Adventures in South Africa
Judging from the look on his face, it's fair to say the golfer isn't a big snake guy.
This Will Never Happen
The Fritz Pollard Alliance sent a letter to the NFL requesting that improper language on the field result in a 15-yard unsportsmanlike conduct penalty. target="_blank">Good luck with all that.
Odds and Ends
This is what an NBA-themed ugly sweater party would look like ... Lolo Jones earned a spot on the U.S. bobsled team for the competition at the Calgary World Cup ... People in Alabama are trying to trade Iron Bowl tickets for assault rifles, at least according to some guy at FoxSports.com you may recognize ... Further proof that Kanye West is becoming the least likable person on the planet.
College Coaches Dancing
Lost Letterman has a great collection of college football coaches dancing, including this performance by Pitt coach Paul Chryst.
Bo Jackson on Arsenio, 2013 Edition
Bo Jackson made an appearance on The Arsenio Hall Show to surprise paralympian Blake Leeper (Bo appears at the 3:30 mark).
Bo Jackson on Arsenio Hall, 1989 Edition
The Royals and Raiders star appeared on the original Arsenio Hall Show.