Fantasy baseball Stat Focus: Scherzer's strand rate explains high ERA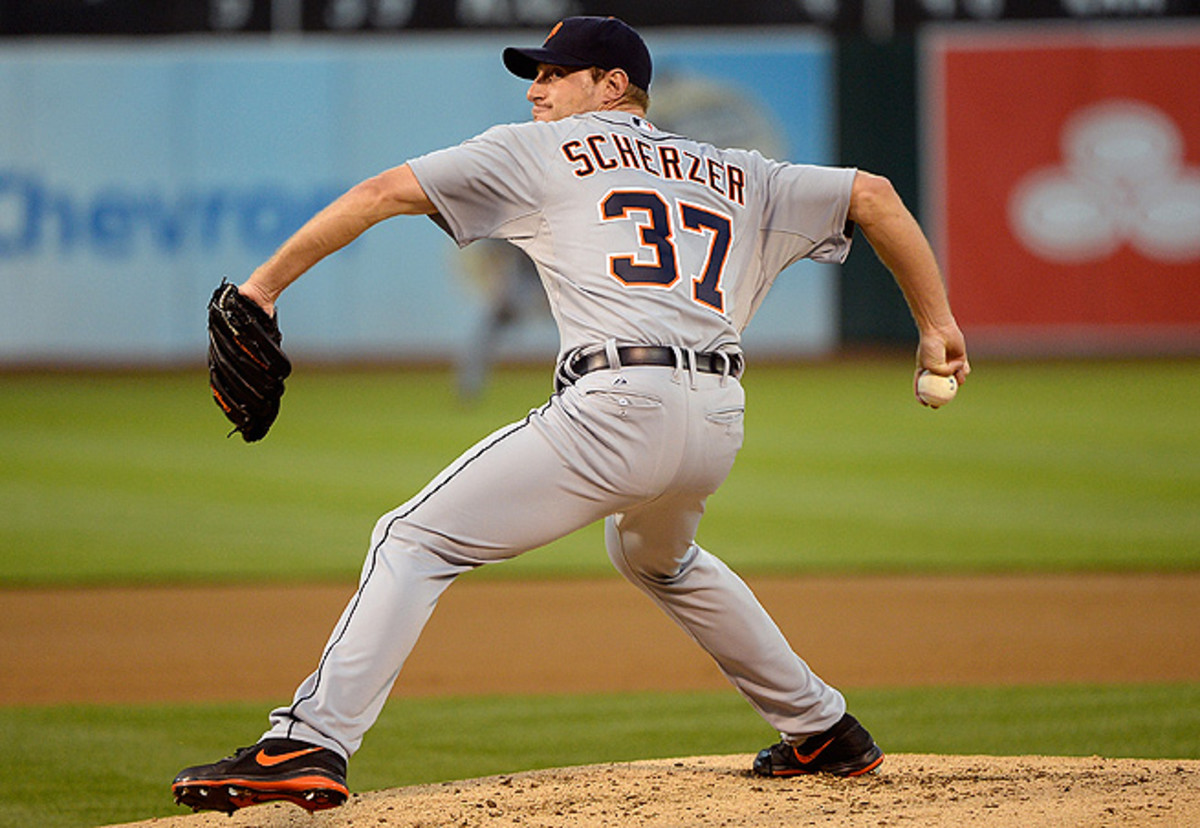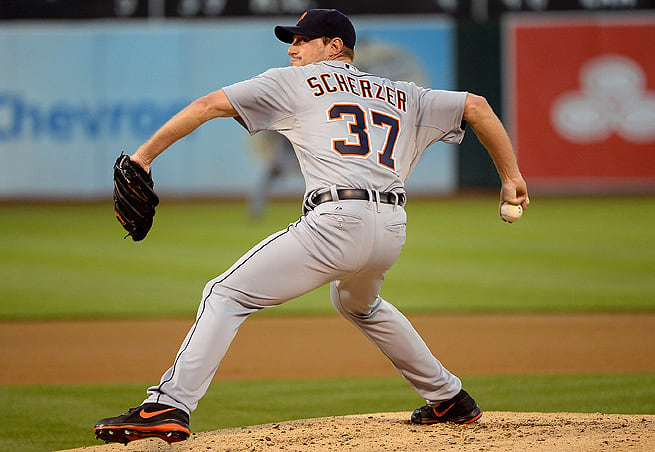 After years of teasing the fantasy community, Max Scherzer finally broke out in a big way last season, going 16-7 with a 3.74 ERA, 1.27 WHIP and 231 strikeouts in 187.2 innings. He rightfully so was routinely one of the first 10 pitchers selected during drafts back in March, but there's a slight chance that his owners are having buyer's remorse.
First, his 4.02 ERA isn't pleasant to a fantasy owner's eye, and also, he's only had two starts (out of his five) in which he's lasted beyond the sixth inning. It's not hard to remember a Scherzer who couldn't quite harness his stuff, which has prevented him from becoming an All-Star pitcher. If this describes the Scherzer owner in your league, now is the time to pounce. The Detroit hurler is one of my favorite trade targets as we turn the calendar from April to May, and it's all because a pair of advanced metrics shows us he has been one of the unluckiest pitchers in the majors.
WEEK 5 PREP: Weekend Primer | Weekly Planner | Waiver Wire | Pitching Report | Trade TipsInjury Report | Stat Focus | Roundtable | Prospect Watch
Recall our discussion in this space about Alex Rios and BABIP a few weeks ago. Just like hitters, pitchers don't have a ton of control over what happens to a ball once it's put in play. He's largely dependent on his defense to turn those balls into outs. Over the course of an entire season, most pitchers will fall in the league average range of a .290 to .310 BABIP. And just like it does for hitters, BABIP does a good job of telling us how fortunate a pitcher has been with balls that are put in play.
Another leading indicator for pitcher luck is left on base percentage, known more poetically as strand rate. This statistic measures the number of batters a pitcher allows to reach base who do not score. Some of the luck involved in this stat is obvious; a starter clearly has no way of influencing whether or not a reliever allows inherited runners to score. Some is a bit more abstract, and varies from pitcher to pitcher. While there are starters who lose effectiveness going to the stretch from the windup (Javy Vazquez comes to mind), others don't lose any of their juice with runners on base.
But just like BABIP, there's a range into which nearly all pitchers will fall for strand rate, which is between 70 and 72 percent. However, strikeout pitchers have a track record for posting better-than-average strand rates. That should be intuitive. Obviously if you can strike a guy out, you don't risk allowing runs on RBI groundouts or plays of that nature.
Let's get back to Scherzer. As I wrote earlier, his 4.02 ERA for April was a bit of a disappointment. However, he still has 46 strikeouts in 31.1 innings. His line-drive rate is 16.9 percent, better than league average, and he's inducing grounders at a 46.5 percent rate. So how does he have such a high ERA? Well, his BABIP is .380 and his strand rate is 64.3 percent. Part of that ridiculously high BABIP comes with the territory of pitching for the Tigers. When Jhonny Peralta, Miguel Cabrera and Prince Fielder are three of your starting infielders, you're inevitably going to fall victim to more seeing-eye singles than pitchers on other teams.
Still, a .380 BABIP is laughably high, especially for a pitcher with Scherzer's ability, and a strand rate in the mid-60s can't help but move back toward league average. In 2012, only one pitcher, Luke Hochevar, had a strand rate worse than Scherzer's current 64.3 percent for the entire season, and there were only 16 in the entire majors who finished the year under 70 percent.
Given his poor luck, you probably expect Scherzer to have a sparkling FIP. You, Mr. Fantasy Owner, have been paying close attention to these columns. Scherzer's 1.68 FIP is fourth best in the league, behind just Adam Wainwright, Anibal Sanchez and Yu Darvish. His ERA may not suggest it, but Scherzer is pitching like a Cy Young candidate. If you own him, treat him as such, and if you don't, see if you can play up his high ERA and convince his owner to make the terrible mistake of trading him to you.