Hamilton's next home is top question for Hot Stove hitters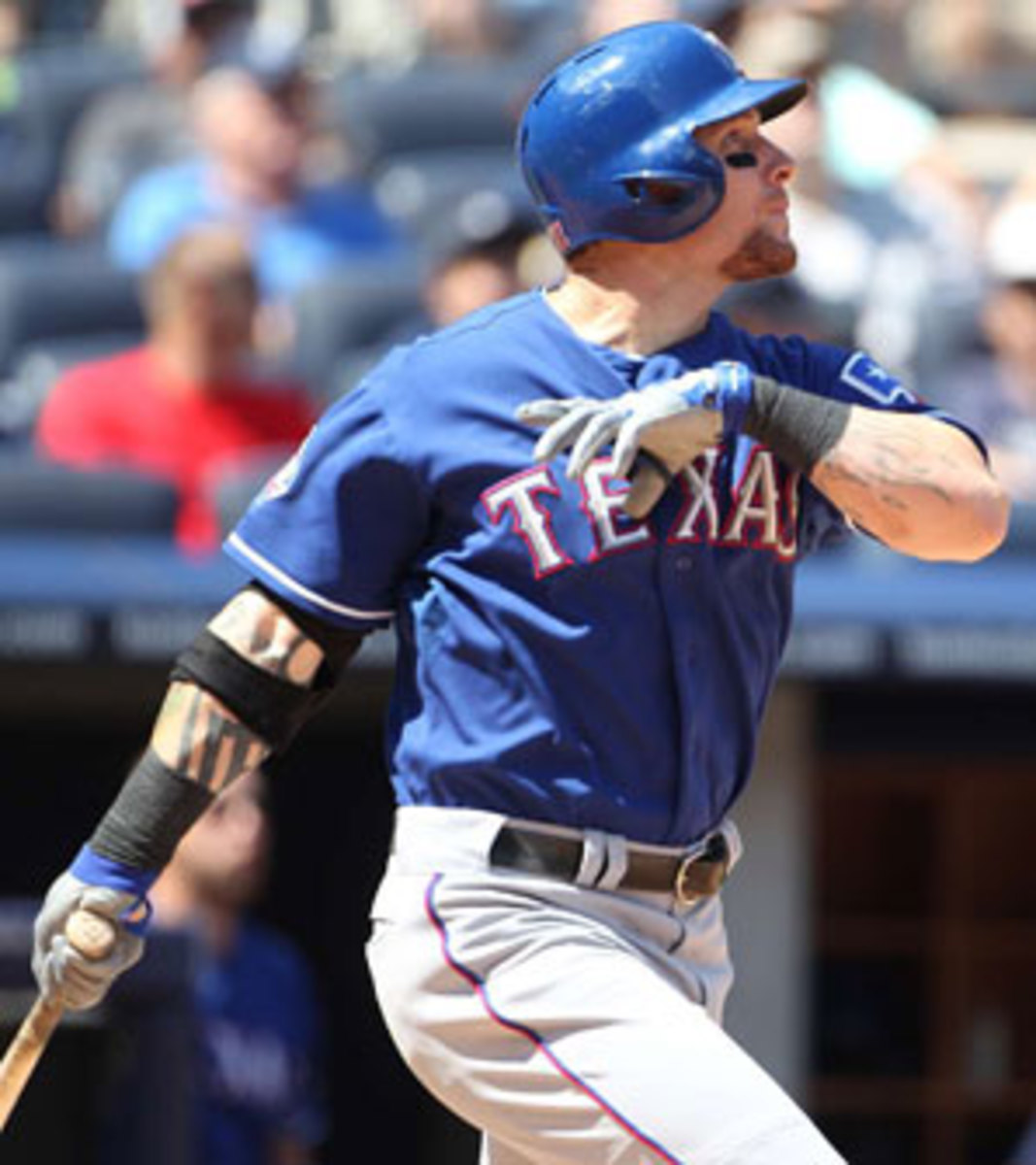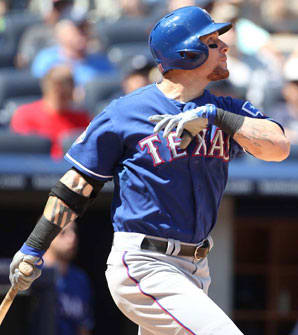 It's practically the natural law of baseball that almost every team needs more pitching at almost every time, given the position's high attrition rate. There's a more finite number of slots for offensive players, and this winter's robust trade market has impeded the free-agent market's invisible hand of matching hitters with lineup vacancies.
The Nationals and Phillies filled their centerfield holes via trades with the Twins. The Diamondbacks got their shortstop from the Reds, who in turn got their centerfielder from the Indians in a three-way deal. The Rays got their slugger of the future from the Royals and their shortstop from the Marlins.
The free-agent market for hitters is starting to look like a high school prom where there's an even number of boys and girls in the senior class, so everyone's going to pair up perfectly, until a few start inviting dates from other schools and opening the seemingly closed community. The symmetry is gone, and one wonders if everyone will get a chance to dance.
It's mid-December and nearly a week since the winter meetings concluded, yet many key players are unspoken for. Here's a roundup of what to watch:
Home again, home again, jiggity jig: Josh Hamilton
It's looking increasingly sensible for the Rangers and free-agent prize Josh Hamilton to reunite. Texas has sought impact players on multiple fronts but was the runner-up to the Dodgers for starter Zack Greinke's services and was unable to concoct a multi-team deal (despite incredible efforts) to land Diamondbacks rightfielder Justin Upton. Arizona general manager Kevin Towers told reporters on a conference call Tuesday night that it was now "highly unlikely" Upton would go anywhere.
As such, there's no impact player available quite like Hamilton, who despite his streakiness and his regular DL trips (he's averaged just 129 games played in his five seasons in Arlington), is still the best power hitter and the best pure hitter available.
A lucrative silver medal: Nick Swisher
Nearly every team with reported interest in Hamilton this winter has also been linked to Swisher, who doesn't have the same ceiling as the former MVP winner but is one of the game's most consistent players. He is one of six players to hit more than 20 home runs each of the past eight seasons, and he has averaged 83 RBIs and 83 walks with minimal deviations. IOver the past four seasons, all spent with the Yankees, for instance, he had between 23 and 29 homers, between 82 and 93 RBIs and an on-base percentage between .359 and .374. Given the money being spent this offseason and the demand for impact hitters, Swisher will make out like a bandit even if he is a consolation prize for a club (Mariners? Phillies? Red Sox?) missing out on Hamilton.
The great unknown: Michael Bourn
There's no obvious suitor for the services of Bourn -- the Braves, Nationals and Phillies have already filled their centerfield holes elsewhere -- but last winter Prince Fielder, a fellow Scott Boras client, was in a similar position and ended with up a $214 million contract. Bourn is the game's best defensive centerfielder and has had a .348 on-base percentage over the last four seasons while leading his league in steals three times with an average of 54 per year. But he'll turn 30 two days after Christmas, and one wonders when that speed will decline.
Top outfielder who won't cost you a draft pick: Cody Ross
While Hamilton, Swisher and Bourn all received and declined qualifying offers from their previous clubs, Ross did not, meaning a team can sign him without forfeiting a first-round draft pick. That's very good news for the soon-to-be 32-year-old, who hit 22 homers for the Red Sox this past season and has a reported asking price in the three-year, $25 million range. Even if he gets a slightly higher amount, Ross will be attractive to teams not wanting to part with a draft pick.
Best platoon players available: Scott Hairston, Raul Ibañez
The righty Hairston, 32, hit 11 home runs with a .286/.317/.550 slash line (.867 OPS) in 199 plate appearances against lefthanded pitchers; the lefty Ibañez, 40, hit 19 homers with a .248/.319/.492 batting line (.812 OPS) in 360 plate appearances against righties. While Ibañez is best suited for the AL so that he can serve primarily as a designated hitter, Hairston is a passable defender and could find employment in either league.
Team most in need: Mariners
Any offensive additions will do, really. In 2012 the M's surpassed 600 runs for the first time in three seasons, though they still ranked last in the AL in that category as they have for four straight years. Moving the outfield fences in at Safeco Field will help some, but Seattle still needs more thump in the lineup. The club has been linked to Hamilton and Swisher, and it would be a significant blow not to land one or the other.
Exhibit A that postseason performance does not guarantee future riches: Delmon Young
Young, the ALCS MVP, went 11-for-31 with three home runs in the Tigers' eight ALCS and World Series games, but that performance couldn't mask the regular season that preceded it. Young had a .296 on-base percentage that's poor for any position, much less DH. His 18 home runs in 601 plate appearances didn't offset the damage of all those outs -- that and offseason ankle surgery have dramatically slowed his market.
Good luck if you're looking for: Second base, third base and designated hitter
While the outfield market remains strong even at this late juncture, there's a dearth of good talent at several other positions. At second base the best bet might be Kelly Johnson, who hit 16 homers but with a subpar .678 OPS in 142 games with the Blue Jays, but his market has been so quiet that his name hasn't been mentioned on mlbtraderumors.com since Oct. 29, the day after the World Series ended. At third base a club would have to pick its veteran bounceback candidate of choice -- Placido Polanco or Brandon Inge are options -- and count on half a season of playing time; both had between 311 and 330 PA last year. At designated hitter a club's could platoon Hairston and Ibañez, but a couple veterans nearing the end of their careers -- Lance Berkman and Carlos Lee -- might also be attractive options.