Well-stocked Cardinals ready to make another run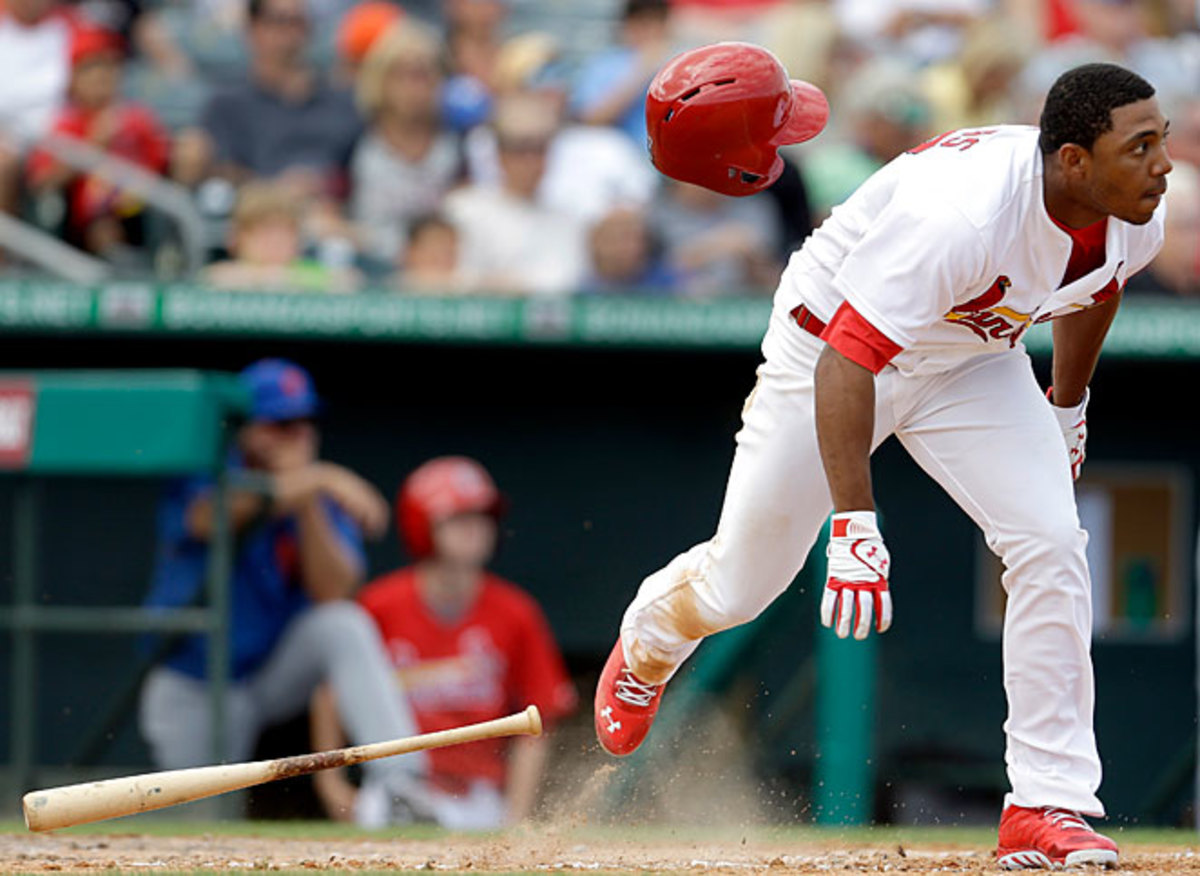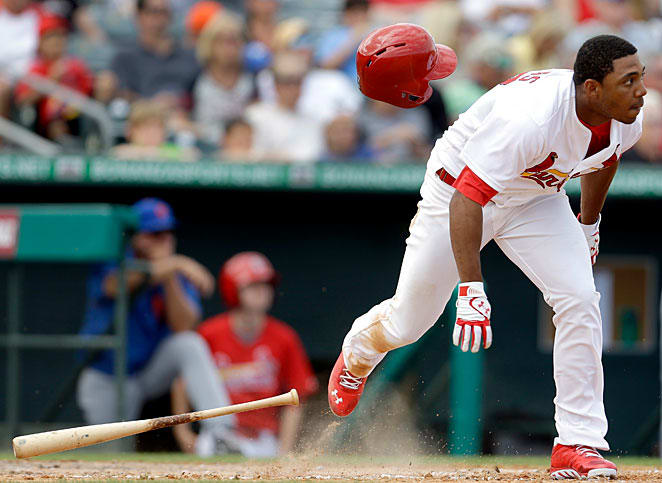 For more of SI.com's 2013 Major League Baseball season preview coverage, click here.
St. Louis Cardinals
2012 Record: 88-74, second in NL Central, won second wild-card, lost NLCS to Giants
2013 Projection: 83-79, second in NL Central
John Mozeliak doesn't do lofty comparisons or big proclamations, but when it comes to the young and preposterously talented outfielder Oscar Taveras, the crown jewel of the Cardinals minor league system -- perhaps the best system in all of baseball -- the Cards' general manager can't help himself from dropping the name of a St. Louis immortal.
"When I think back over the last 15 years or so in St. Louis, I can only think of one man who's had a more prolific-looking bat at this time in his career, and that's Albert Pujols." Mozeliak says. "When you see Oscar during a three-game stretch, when he's as hot as any hitter on the face of the Earth, it's hard not to envision great things for him."
Taveras is 20 years old and will begin the year at Triple-A Memphis, but he is the X-factor on a deep and talented St. Louis team that is loaded for another run in October. Last year, the Cardinals lost a heartbreaking seven-game NLCS to the Giants and fell just short of reaching their second straight World Series. They have already lost their ace (Chris Carpenter, shoulder), as well as an All-Star shortstop (Rafael Furcal, elbow) to season-ending injuries, but they may be even more dangerous this year because of the emergence of a young core of homegrown talent.
This year, three pitchers from the 2009 draft -- Trevor Rosenthal, Shelby Miller and Joe Kelly -- are ready to make significant contributions. Rosenthal was a 21st-round pick in the 2009 draft -- "evidence that every draft pick is important," says Mozeliak -- and has been lighting up radar guns all spring. He'll be a key setup man in the bullpen.
Miller, a first-round pick who was 7-2 with a 2.88 ERA and 70-7 K-BB rate in the second half at Triple-A Memphis, is a future ace and will open the season as the team's fifth starter; Kelly (a third-round pick), will slot into the bullpen.
Utility man Matt Carpenter (13th round), who filled in for Carlos Beltran in Game 3 of the NLCS and hit a key home run, has the inside track on the starting job at second base after a strong spring. "That draft has a lot of depth to it, not just with Miller at the top but when you think about all the contributions we've gotten all the way down," says Mozeliak. "These are all guys we'll be counting on in 2013."
The biggest rising star in St. Louis is Taveras, a player scouts have been comparing to former American League MVP Vladimir Guerrero. "He's got a really aggressive swing, but you wouldn't call him undisciplined," says a scout. "He just have that God-given ability to drive any pitch near the plate."
Taveras is St. Louis' rightfielder of the future -- Beltran is signed through 2013 -- but given Beltran's injury history, Taveras could be called upon early this season, and the way Taveras has been raking this spring, it's becoming abundantly clear that he's ready to take his talents to St. Louis whenever an outfield spot opens up.
"He's an aggressive hitter with a really good trait: he hits the ball hard, and often," says Mozeliak. "He has the chance to be an elite hitter. We want to make sure that whenever that time comes that he's up here, that he's up here for good."
That time could be very soon. NL Central, beware.
Biggest Addition: Randy Choate
St. Louis' big winter signing was a 37-year-old LOOGY who inked a three-year, $7.5 million deal over the winter to solidify a very good bullpen. Yes, it was a rather quiet offseason in St. Louis.
Biggest Loss: Skip Schumaker
No, he's not Albert Pujols, but Skip Schumaker was an important piece for the Cardinals --- after letting the second baseman go to the Dodgers, St. Louis will likely start third baseman/outfielder Matt Carpenter, and now have big questions marks in the middle infield with Rafael Furcal out and Pete Kozma in at shortstop.
What they do best: Replenishing talent
Nobody's better at this than the Cardinals: Two years ago they lost Adam Wainwright to a season-ending injury in spring training and went on to win the World Series. A year ago they lost Pujols to free agency and had to go without the injured Lance Berkman and Chris Carpenter for almost the entire season, and yet still advanced to Game 7 of the NLCS. On last season's postseason roster, 17 of the 25 players were raised on the farm.
What they do worst: Staying healthy
St. Louis is already without Carpenter and Furcal. Mozeliak says the key to the season is keeping the injury-prone Beltran and the other aging veterans away from the DL.
Bottom Line
Even after their injuries to start the year, the Cardinals are still deep enough take one of the wild-card spots and, if things break their way, overtake the Reds atop the NL Central. Armed with one of the top farm systems in the game, St. Louis isn't going away anytime soon.