Tim McCarver opens up about his exit from the booth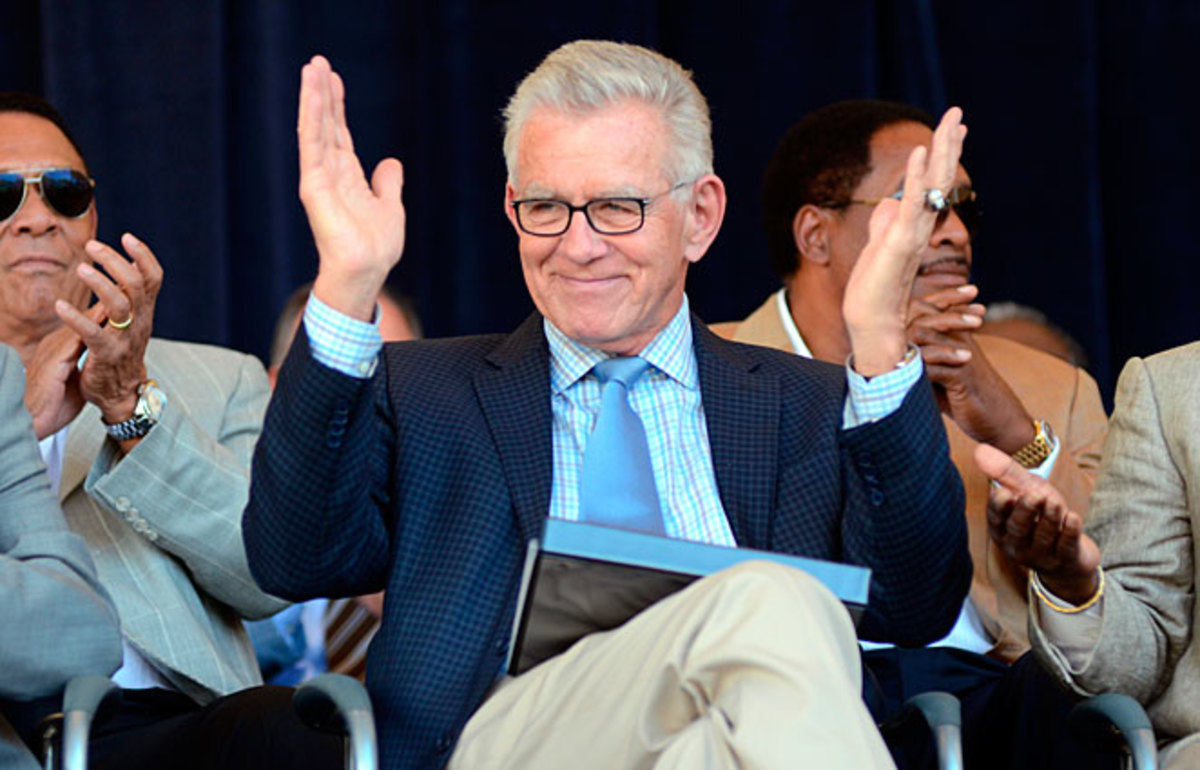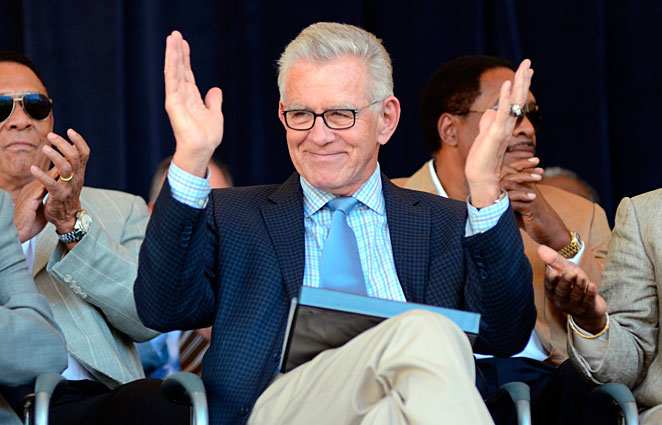 Tim McCarver had contemplated stepping away from broadcasting for the past two years, and this February, at his offseason home in Sarasota, Fla., he finally came to a conclusion: This would be his last year as a baseball broadcaster.
"Timing is everything and I wanted to step down while I know I can still do the job and be proud of the job I have done," McCarver said on Wednesday afternoon. "This will be my 55th year [in baseball] and it's more than anyone could expect to ask for. I have many outside interests and I thought it would be appropriate to announce this was my last season. It's not a tough call. It's not a sad thing for me."
Fox Sports made it official on a conference call Wednesday afternoon when it announced that McCarver, a Hall of Fame-honored broadcaster, will end his long run upon the conclusion of this season's World Series. His more than half-century in baseball includes 21 years as a player and, since 1980, 33 years as a broadcaster. He has a current streak of 28 consecutive MLB postseasons on network television, dating to 1984, and he has teamed with Joe Buck, his current MLB on Fox play-by-play partner, a record 17 years as the network's lead national baseball broadcast team. No baseball broadcasting tandem has called more World Series (15) and All-Star Games (14), and McCarver's 23 years as a World Series analyst is a mark unlikely to be topped.
"I've learned more from him than anybody I have been around in this business, including my father," said Buck, the son of legendary broadcaster Jack Buck.
McCarver still has one year left on his current contract -- he plans on doing a full schedule for Fox this season -- and in February, Fox Sports co-president Eric Shanks and Fox Sports Group executive producer John Entz traveled to McCarver's Florida home to discuss the analyst's future. It was during that meeting, McCarver said, that he told his bosses that this would be his last year calling games. The group considered the idea of making the announcement during the All-Star break but McCarver did not want to drag out the news.
"I don't know what they were going to offer me but I said almost immediately that I had thought long and hard about this before we even talked about future contracts negotiations," McCarver said. "I said I don't think -- I know -- this is going to be my last year. I knew my mind was made up when they came. I was going to call them in late February had they not come. I think Eric said, 'You want to think about this?' I said, 'No.' My mind was made up and it had been made up for two years."
Speculation will begin on a replacement for McCarver with Turner Sports analysts Ron Darling and John Smoltz surely to be among the frontrunners. "We're still getting used to the idea that we have to even consider a replacement," a Fox Sports spokesperson told SI.com. "Today is about Tim, and everything he's meant to Fox and baseball. We have several months to sort out who will replace Tim, and we don't expect to make a decision until after this season is over."
McCarver, 71, said there is no plan in place for him to work for Fox Sports heading forward, though Shanks said he has a standing offer to appear on the new cable network, Fox Sports 1.
"There is no plan right now for that and I don't want to speculate," McCarver said when asked if he would appear on Fox or Fox Sports 1 after this year's World Series. "This March is not next March, and next March I'll have a pretty good idea about what I will be doing post-Fox baseball.
Even his critics -- and he had many of them for his tendency to over-talk in a broadcast -- would concede few were better at first-guessing as a baseball analyst. The most famous example came in the bottom of the ninth inning of Game 7 of the 2001 World Series. With Diamondbacks on every base and the Yankees' infield playing in, McCarver told the audience that Yankees closer Mariano Rivera's cut fastball ran inside to left-handed hitters, often resulting in broken bat hits to the shallow outfield. On the next pitch, Diamondbacks outfielder Luis Gonzalez broke his bat on an inside pitch from Rivera. The ball flailed over New York shortstop Derek Jeter to end the Series.
"Nobody will be missed in this weird business we are in more than Tim will be missed by me," said Buck, who nearly broke down on the conference call when discussing McCarver.
McCarver is the only MLB analyst to have worked for all four major broadcast networks. He joined FOX Sports in 1996 after working at The Baseball Network's broadcasts on ABC. He began his broadcasting career at WPHL-TV in Philadelphia in 1980 after his playing career ended. He then spent 16 seasons as an analyst for New York Mets broadcasts, three seasons working New York Yankees games and one year analyzing San Francisco Giants games on KTVU.
"As an analyst, he has always thought like a manager in the dugout, and in the process he helped redefine what sports fans expected from the broadcast booth," MLB Commissioner Bud Selig said in a statement.
McCarver said following the conclusion of this year's World Series he planned to travel to Italy, take cooking classes, read as much as he could and learn more about wine, one of his passions. (McCarver has a house outside the town of Napa, Calif.) He said his health is fine and had no impact on his decision.
"I am a wine aficionado and I want to learn more about that," McCarver said. "My health is fine and that is one of the reasons I decided to do it this way. I have seen other people pushed out of a business because of health issues, and then the minute they cut back, retire, step away, whatever you want to call it, they don't live that long. I am planning on living a very long life, believe me. And I hope Mother Nature cooperates."