A's starter Brett Anderson could be out up to six weeks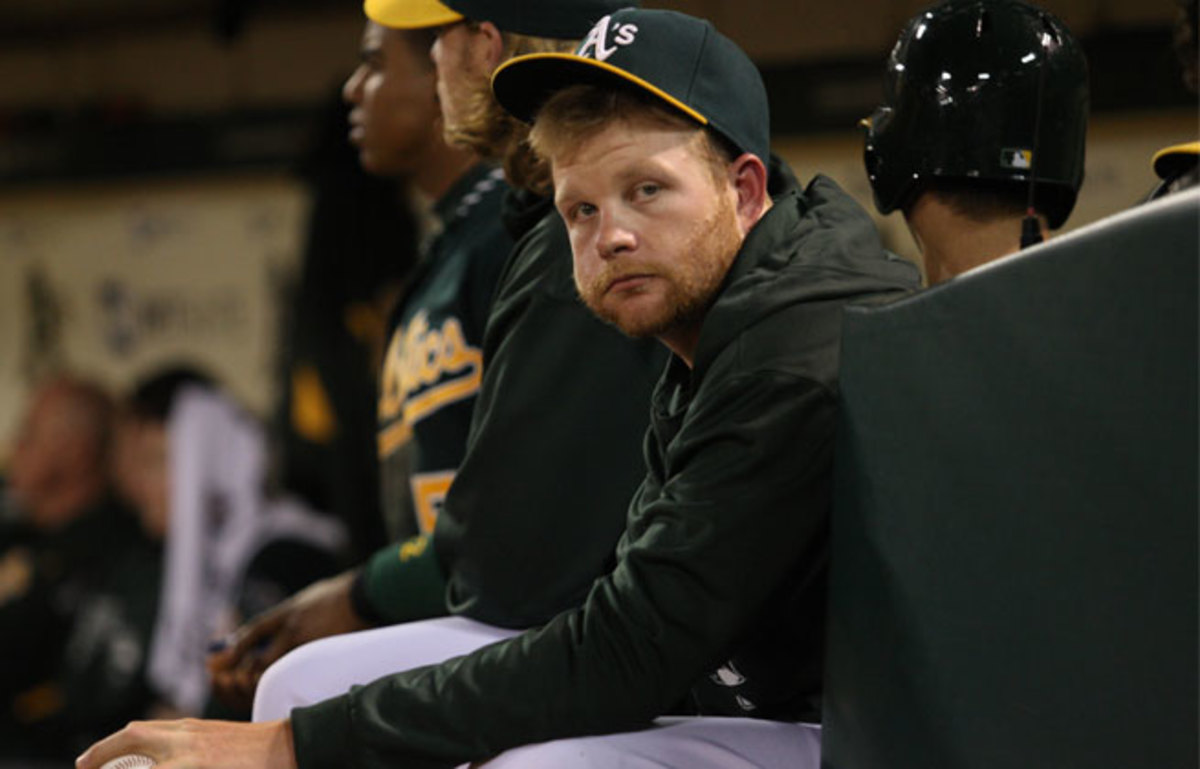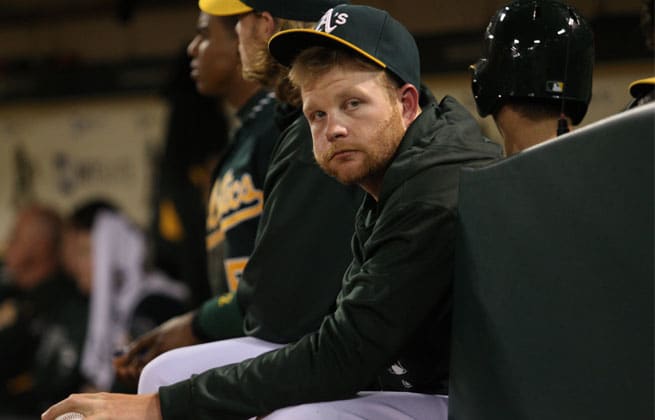 OAKLAND, Calif. (AP) Athletics left-hander Brett Anderson could miss up to six weeks after he was diagnosed with a stress fracture in his right foot.
Oakland's opening-day starter said he felt pain in his foot while running in the outfield Monday. Anderson, who came back from Tommy John surgery last summer after missing 14 months, has been on the disabled list since May 1 with a sprained right ankle. This is a separate injury.
"It's pretty frustrating, disappointing and all the other similar adjectives," Anderson said. "I was two days away from making another rehab start and now I'm in a walking boot with a fracture in my foot."
Anderson underwent CT and bone scans during Thursday's off day, the team said. Anderson, who is 1-4 with a 6.21 ERA in six outings and five starts, is scheduled to be re-examined in four weeks. That's likely when he will be done in the walking boot, though Anderson plans to attempt to throw in the meantime.
Manager Bob Melvin had said Wednesday that Anderson was still experiencing soreness in his sprained right ankle, including after pitcher fielding practice Tuesday, and would be shut down indefinitely.
"It's very unfortunate," Melvin said. "For a guy who worked as hard as he did to come back last year to be our No. 1 guy, you feel bad for him and you feel bad for the team."
Anderson also pitched in relief during a 19-inning marathon on April 29, a game he was originally slated to start before being scratched.
This is a discouraging development for Anderson and the reigning AL West champion A's as they endure a tough stretch. They had lost eight of 10 entering Friday night's opener of a weekend series at home against the Kansas City Royals.
Anderson had hoped his intense training regimen during the offseason and throughout his recovery from the reconstructive elbow surgery would keep him healthy this year as he started anew.
"I'd pitched in San Antonio and felt good after that. I was running Monday in the outfield and all of a sudden my foot started hurting. I got it checked out and this is the result," Anderson said. "I'm still processing it. I should take up a hobby, maybe play darts or something."
Also Friday, the A's brought up left-hander Hideki Okajima from Triple-A Sacramento and designated struggling right-hander Chris Resop for assignment.
The 37-year-old Okajima was 0-1 with a 2.16 ERA in 14 games with the River Cats. He last appeared in the major leagues with the Boston Red Sox in 2011.
"I'm very excited about pitching here," Okajima said. "It feels good coming back from Japan. I want to be able to pitch like I did my first year in Boston. I was hoping to get back to the majors and the A's gave me the opportunity. I polished up some of my pitches in Sacramento, like the change and I worked on my cutter too. There was a lot of traveling to and from Sacramento."