Cubs starter Matt Garza to come off DL Tuesday, start vs. Pirates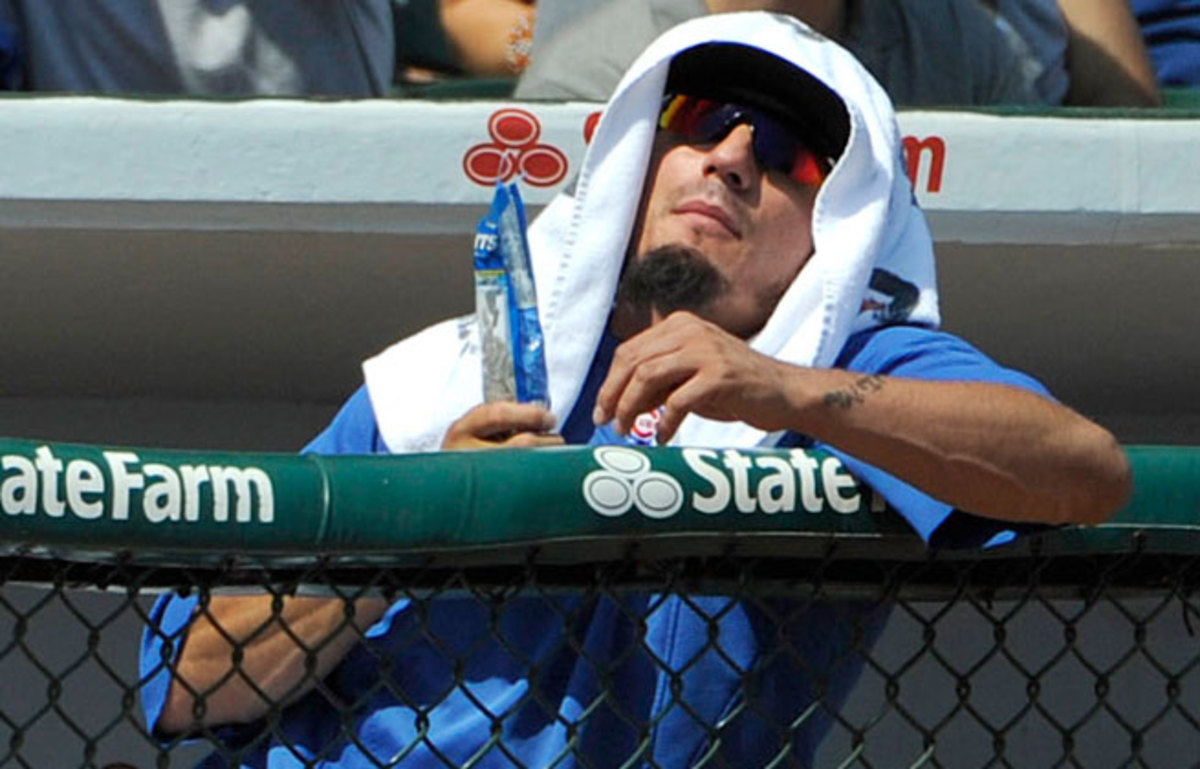 CHICAGO (AP) Matt Garza is set to come off the disabled list and make his first start of the season for the Chicago Cubs on Tuesday against Pittsburgh.
Right-hander Carlos Villanueva is heading to the Chicago bullpen.
Garza hasn't pitched in the majors this season after suffering a strained back muscle in spring training. In his fourth rehab start, the right-hander pitched six shutout innings for Triple-A Iowa and struck out six.
"I think when they told me to go get six and I got six, it was enough lobbying than I could argue," Garza said Saturday. "I'm just excited and I'm just ready to do my part."
Manager Dale Sveum said Garza won't be allowed to throw more than 90 pitches in his season debut. Garza hasn't started for the Cubs since July 21 when he suffered a stress reaction in his right elbow and missed the rest of the year.
"It was a grind mentally," Garza said about the layoff. "Physically I can do anything, but the mental part was the tough part. It was one setback after another. It was like, `Man, just keep going, keep going, there's a prize at the end of it. I'm just happy I'm here at the end of it and can't wait until Tuesday."
Villanueva got off to a strong start for the Cubs but has struggled recently. Over his first four starts, Villanueva (1-3) gave up five earned runs, but he has allowed 18 over his last four. He hasn't won since April 18. In his last start, he allowed 12 hits and seven earned against Colorado.
Villanueva has made 245 of his 309 career appearances as a reliever.
"He's always been in this type of role, the swing man, so to speak," Sveum said. "So he understands it and he accepts it. Very professional about the whole thing."
Garza's return could boost an already strong Cubs rotation. Entering Saturday, the Cubs' 25 quality starts was fourth in the National League, and Chicago's starters have held opponents to a .226 batting average, the best in the majors.
"I'm excited and happy I don't have to rehab again," Garza said. "This actually means something, so I can't wait. It's been 10 months in the making. I'm excited to get back out there."