Reds send Sean Marshall back to DL with sore shoulder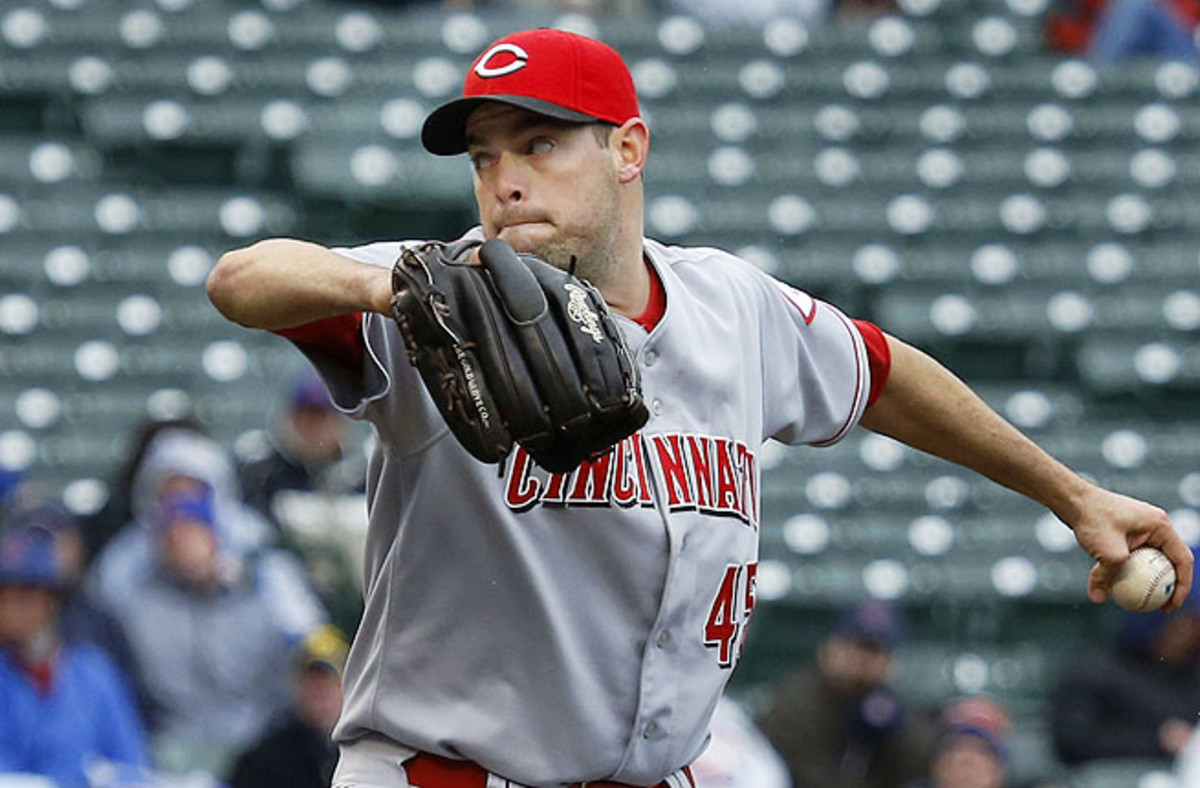 The Reds put left-handed reliever Sean Marshall on the 15-day disabled list Friday, the second time this season that he's been sidelined by a sore pitching shoulder.
The left shoulder has been bothering him since spring training. The Reds thought a little rest would take care of it, but the shoulder hurt after he made his first appearance of the regular season. He went on the disabled list from April 10-25 with tendinitis.
Marshall threw 12 pitches while retiring two batters on Monday in a win over the Mets. The Reds put him on the disabled list again Friday after an exam indicated he has a sprained shoulder.
The left-hander was effective in his setup role when the shoulder wasn't sore. He went 0-1 with a 2.57 ERA in 11 appearances covering seven innings. He'd retired 21 of the 27 batters he faced.
"It has been bothering him on and off since spring training," manager Dusty Baker said. "Hopefully this is a chance to let it heal."
The Reds activated left-handed reliever Manny Parra off the disabled list to take Marshall's spot before the start of a series against the Chicago Cubs on Friday night. Parra had been sidelined since April 26 with a strained muscle on the left side of his back. Parra was 0-1 with an 8.10 ERA in six appearances before he got hurt.
Baker plans to use Parra in Marshall's role initially, bringing him in to face a left-handed batter or two late in a game.
"The way I look at it, it's a big chance for Manny Parra," Baker said. "He's going to be our main lefty (set-up man) out of the `pen. I'm glad we've got him and we're getting him back.
"I can't tell you how I'll use him. It depends on how he does. Everything depends on his performance, as well as everybody's performance. Initially I might try to use him in that role."
Left fielder Ryan Ludwick was in the clubhouse on Friday, continuing his comeback from right shoulder surgery. Ludwick tore cartilage in the shoulder while sliding into third base in the season opener. He's expected back sometime after the All-Star break.
"It's doing great," he said. "Right on schedule."
Ludwick won't be allowed to do anything strenuous with the shoulder until July, giving it time to heal.