Latest twist in Biogenesis case is bad news for A-Rod, Braun, others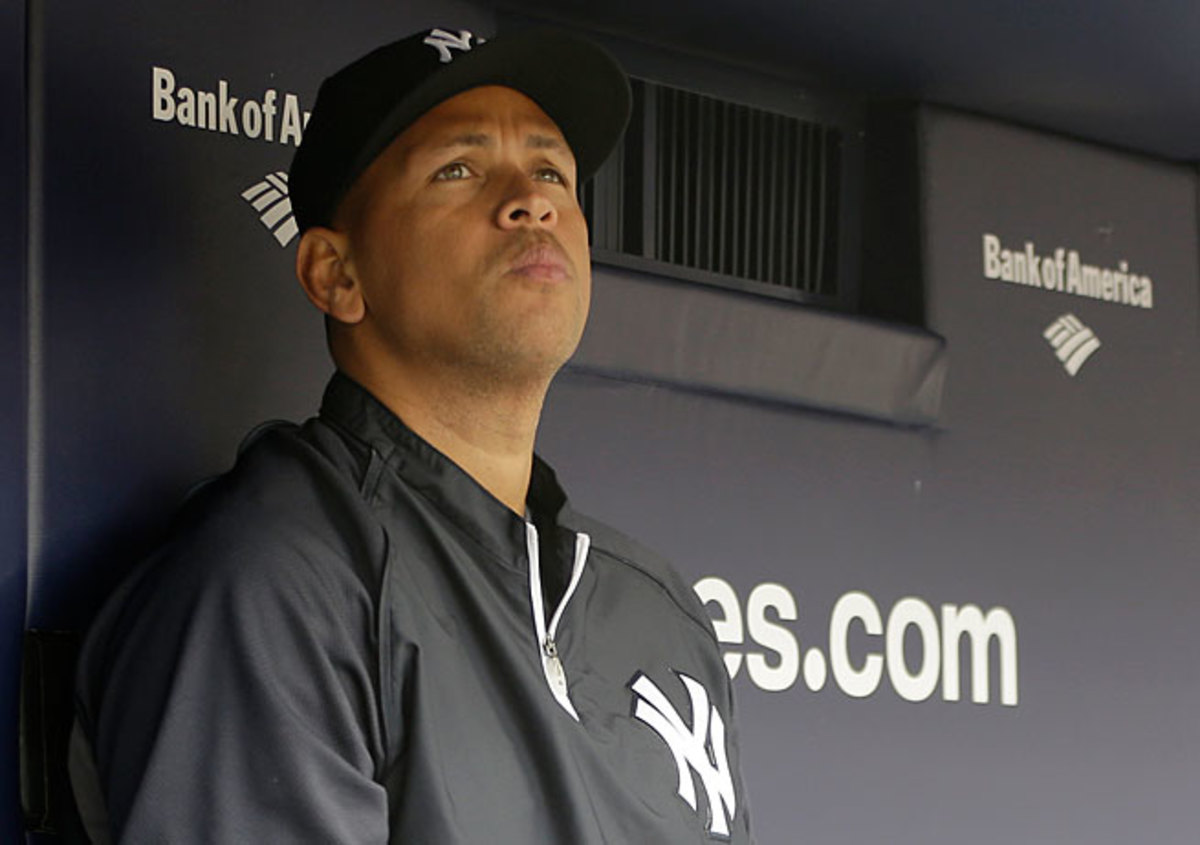 For the 20 or so players named in the logs of Biogenesis director Tony Bosch, their standing in major league baseball took a swift and dark turn: Bosch is cooperating with Major League Baseball officials.
REPORT: MLB preparing to suspend A-Rod, others
Bosch's cooperation, first reported by ESPN, is a major breakthrough for MLB. Without it, baseball had only unverified photocopied documents to connect the players to performance-enhancing drugs. But Bosch's cooperation allows baseball to argue confirmation of the documents and begin the endgame of bringing discipline against Alex Rodriguez, Ryan Braun, Nelson Cruz and others named in those logs as receiving or paying for PEDs. The scandal first broke in January when the Miami New Times reported that it received "a batch of records" from Biogenesis from "an employee who worked at Biogenesis before it closed" last December.
No discipline is imminent. Baseball officials continue to try to gather and confirm evidence as well as construct a timeline of events, which in the cases of Rodriguez and Braun, could determine whether they face the possibility of a 50-game suspension or a 100-game suspension. Baseball will interview players about the latest allegations before deciding any discipline. None of the named players have been interviewed yet as part of any disciplinary consideration.
A 100-game suspension is reserved for a second PED offense of the Joint Drug Agreement. It would be in play only if MLB officials determine that the players lied about their involvement in previous interviews and/or the officials confirm other so-called "non-analytical" offenses. The JDA does allow baseball to discipline players without a failed drug test when sufficient evidence exists to prove purchase, receipt or use of banned drugs.
MLB officials this year did suspend a minor league pitcher, Cesar Carrillo, for 100 games under those circumstances, without a prior offense. They determined that Carrillo had been untruthful in his interviews in addition to his connection to Bosch. Carrillo, though, was not on a 40-man roster and thus did not have the power of an appeals process afforded members of the MLB Players Association.
Bosch's father, Dr. Pedro Bosch, was a key player in confirming the most infamous non-analytical offense in baseball's testing era. In 2009, Manny Ramirez was suspended for 50 games after investigators learned of a prescription from the elder Bosch for the banned substance human chorionic gonadotropin, a fertility drug for women that men can use to boost testosterone levels after steroid cycles. Ramirez's offense was recorded as a non-analytical positive, not a failed test.
Tony Bosch, who is not a physician but directed the Biogenesis "wellness" clinic in Miami, suddenly moved from key player to key witness in a drug scandal that could rattle second-half pennant races and shake the legacies of players such as Rodriguez and Braun. The cooperation of Bosch appears to validate a key strategic turn by MLB investigators in March when they took the unprecedented step of suing Bosch for "intentional and unjustified tortious interference" -- essentially accusing him of sullying MLB and its contracts with players by providing them PEDs. While some observers questioned the likely success of such a lawsuit, it may have succeeded in applying financial pressure on Bosch. Moreover, the Florida Department of Health has been investigating Bosch and referring its findings to law enforcement officials.