Trading places: Jason Heyward, Freddie Freeman on divergent paths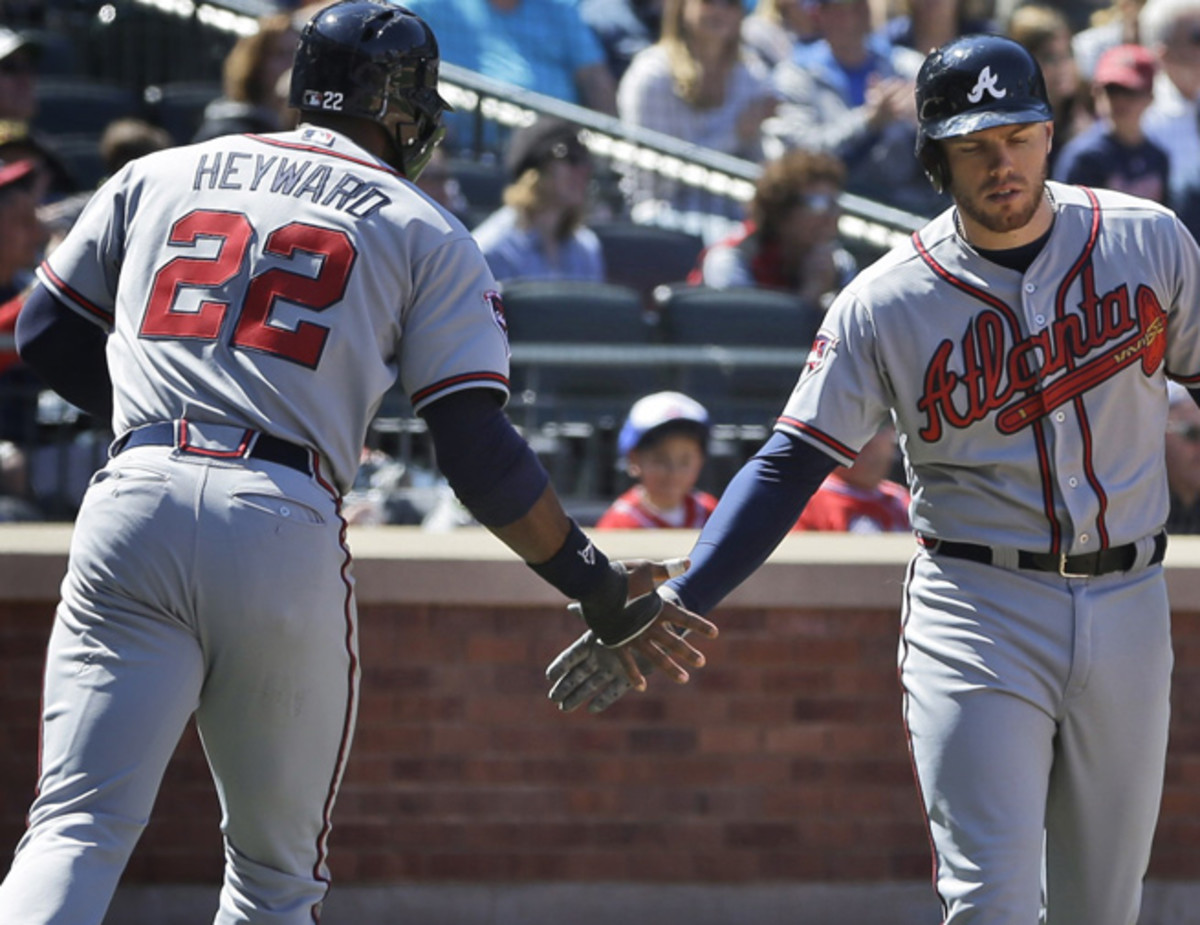 Since he became Atlanta's full-time first baseman on Opening Day of 2011, Freeman has essentially maxed out his talent and developmental curve. He started strong -- he finished second in the '11 National League Rookie of the Year voting after batting .282 with 21 homers and 76 RBIs -- and he has improved every year, to the point at which he has become an MVP candidate (he placedn fifth last year). Through his first 25 games in 2014, he was batting .344 with with six homers and 17 RBI and an OPS of 1.033, third-best in the league. By the age of 24, he has gone from a player once projected to be perhaps an above-average starter into one who toes the line between star and superstar, one whose only readily identifiable shortcoming is a lack of footspeed.
The good news for the Braves is that even despite Heyward's struggles, they will end the season's first month atop the NL East and with the second-best record in the majors. The prospect of pairing a Freeman who is already better than most thought he would be with a Heyward who might easily still become as good as everyone has long expected suggests an ever-brightening future in Atlanta.