Jason O. Watson/Getty Images
Cincinnati Reds starter Homer Bailey left Thursday's game against the Chicago Cubs with a knee injury. The Reds announced that Bailey left with pain in his patellar tendon. 
The injury came in the middle of Bailey's windup, when his right leg flexed, and he hopped off the mound. He immediately walked off the field under his own power, without attempting to throw a practice pitch.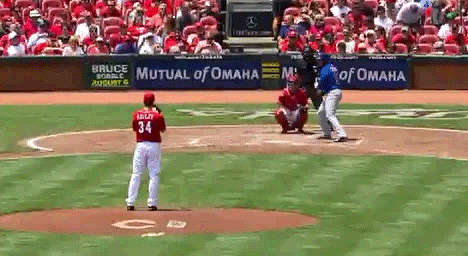 Bailey got through five innings, allowing two hits and three runs, while striking out three batters. On the year, he has an 8-5 record with a 4.15 ERA in 112 2/3 innings. 
In the offseason, Bailey signed a six-year, $105 million contract extension with Cincinnati. 
- Alex Hampl