SI cover: Remembering "Mr. Cub" Ernie Banks
Decades passed before there would be lights at Wrigley Field, but during Ernie Banks' playing days with the Chicago Cubs, there was no doubt who took center stage and whose light shined the brightest when he took the field.
"Mr. Cub" was so many things to so many people that it was easy to look past the Cubs' perennial stupor into the bottom of the National League nearly each and every season he was in the major leagues.
Banks, who graces this week's regional cover of Sports Illustrated, died last Friday at 83 of a heart attack and immediately received tributes from all around the world.
Classic SI Photos of Ernie Banks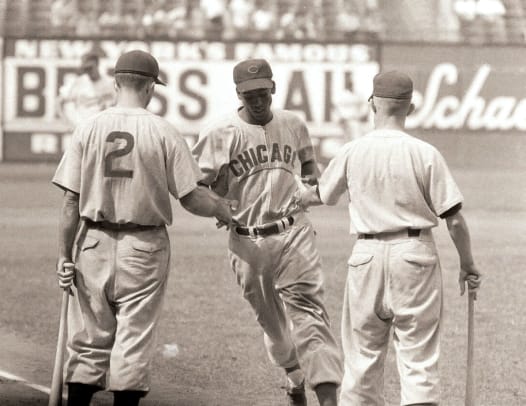 "Let's play two," was more than a slogan to Banks, primarily because he loved playing the game so much. The club's first African-American player, he hit 512 career home runs and won the National League Most Valuable Player award twice in his 19 seasons, with the Cubs finishing fifth both seasons.
SI's Rich Cohen writes that Banks was no doubt the heart and soul of the team, but without him, Cubs fans would have suffered even more.
"For all the pain, for all the losing, I would take Ernie and the Cubs over the Yankees and their 27 championship any day," Cohen writes.
For more on Banks, check out this week's Sports Illustrated. (subscribe here).
Subscribers and newsstands in Illinois, North Dakota, South Dakota, Nebraska, Minnesota, Iowa, Wisconsin, Michigan, Indiana, and eastern Missouri will receive this issue.
2015 Sports Illustrated Covers
2015 Sports Illustrated Covers