Report: Red Sox agree to deal with Cuban infielder Yoan Moncada
The Boston Red Sox and Cuban infielder Yoan Moncada have reached agreement on contract believed to be worth $30 million.
The Boston Red Sox and Cuban infielder Yoan Moncada have reached agreement on a contract believed to worth around $30 million, reports MLB.com's Jesse Sanchez.
Moncada worked out for at least eight MLB teams, including the San Diego Padres, Los Angeles Dodgers and Detroit Tigers. The New York Yankees held three workouts with him. Moncada reportedly faced live pitching from minor leaguers during the two sessions held last week.
Moncada is subject to MLB's international signing guidelines because he is not 23 and hasn't played in a Cuban professional league for at least five seasons.
• JAFFE: Rich get richer as Red Sox add prospect Moncada
In accordance with those guidelines, each team is allotted $700,000 plus additional bonus pool depending on team's record the previous year.
Baseball's Notable Cuban Defectors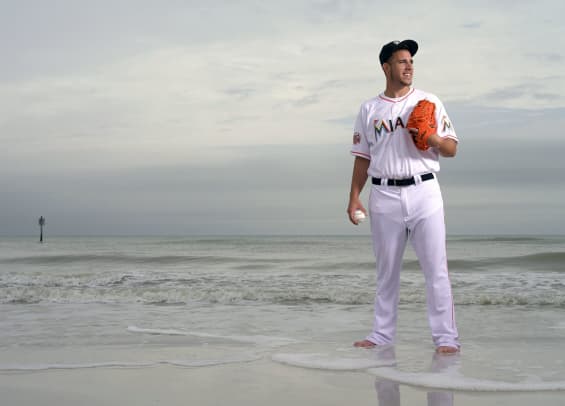 The Red Sox have already exceeded their international signing limits and will be taxed by Major League Baseball and banned from signing international free agents for the next two signing periods. Boston has until July 15 to pay the tax and up to three years to pay out Moncada's bonus. The bonus and other penalties are expected to drive the Red Sox's cost to about $60 million.
The 19-year-old left Cuba in August and became eligible for MLB free agency after establishing residency in Guatemala.
• Spring training previews: Big questions for all 30 teams
Moncada, a switch-hitter, played second base, shortstop and centerfield during the 2013-14 Serie Nacional season, hitting .273 in 195 plate appearances.
The Red Sox finished last in the American League East last year with a 71-91 record, one season after winning their third World Series title in the past 10 years.
- Scooby Axson