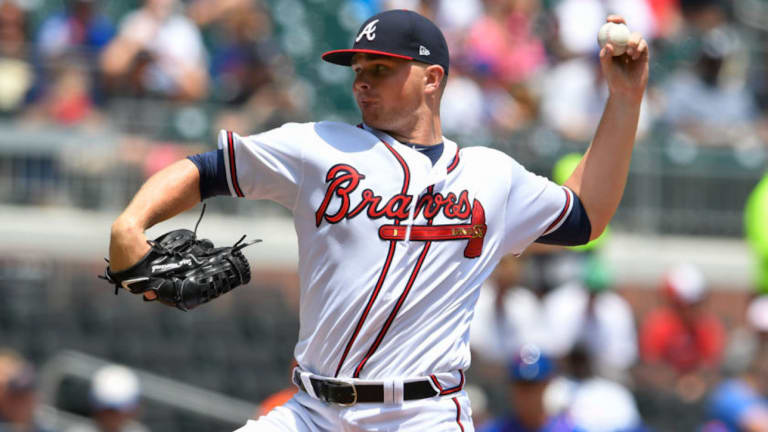 Sean Newcomb Apologizes for Past Racist, Homophobic Tweets
Racist and homophobic tweets emerged while Newcomb was close to pitching a no-hitter on Sunday.
For the second time in as many weeks, a Major League pitcher's social media posts have been exposed as being racist and homophobic.
This time, it was Atlanta Braves pitcher Sean Newcomb's Twitter post from several years ago that were exposed just minutes after he had a no-hitter broken up against the Los Angeles Dodgers on Sunday.
Warning: The following tweets contain sensitive language
The tweets appear to be from several years ago and Newcomb repeatedly uses homophobic language in the post. He has since deleted the tweets.
Newcomb was quick to apologize on Sunday, meeting with the media to issue a statement.
He also said that he wasn't worried the tweets would affect his perception around the Braves clubouse.
Later in the day, the Braves released a statement on Newcomb's scandal.
Last week, Milwaukee Brewers reliever Josh Hader apologized for offensive tweets he made in high school. The tweets were exposed while Hader was pitching in the All–Star Game. Major League Baseball said that Hader will participate in sensitivity training, diversity and inclusion initiatives
"It was something that happened when I was 17 years old, and as a child, I was immature and obviously I did some things that were inexcusable," Hader has said. "That doesn't reflect on who I am as a person today."