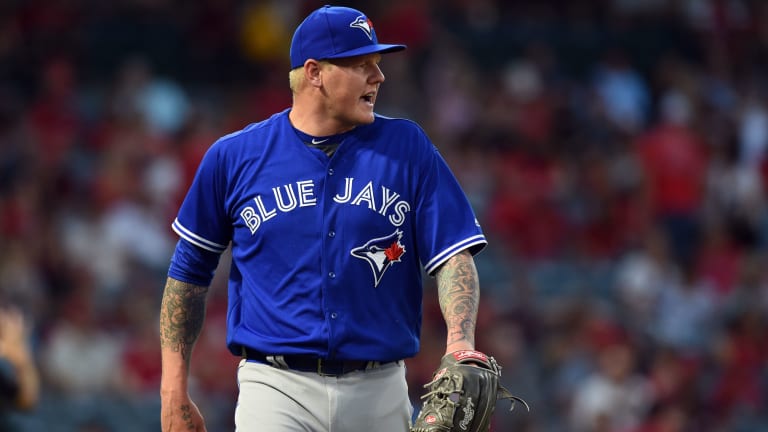 Report: Former MLB Pitcher Mat Latos Ordered to Stay Away from Ex-Girlfriend After Alleged Threats
Mat Latos has restraining order granted against him after threatening ex-girlfriend.
Former MLB pitcher Mat Latos has been ordered to stay away from his ex-girlfriend after allegedly threatening to kill her, TMZ reported on Friday.
According to the report, Latos's ex-girlfriend went to Florida authorities in August seeking a restraining order, citing several incidents of violence and abuse dating back to September 2017. Court documents obtained by TMZ include a claim that Latos "got angry and fliped over a bed" while his ex-girlfriend was still on it.
"He tackled me to the floor, picked me up and slammed me on the couch where he got on top of me pressing his forearm on my throat," the woman claims in the documents, according to TMZ.
Addison Russell's Ex-Wife 'Wasn't Ready' to Speak to Investigators in 2017, Now Ready
Latos's ex-girlfriend also said he threatened to kill her in that 2017 encounter. In 2018, Latos allegedly locked her in a closet, slashed her tires and hit her in front of a witness.
TMZ reports a judge granted a restraining order on Aug. 28 before extending it until October, when the case is due back in court. Latos is required to keep at least 500 feet from the woman at all times.
Latos, 30, was released by the Blue Jays at the end of the 2017 season. Over nine years in Major League Baseball, he pitched for eight different teams, including three seasons apiece with the Reds and Padres.