SI cover: The Unbreakable Ronda Rousey
MMA fighter Ronda Rousey is on this week's cover of Sports Illustrated.
UFC bantamweight champion Ronda Rousey has been everywhere in 2015, and now she can add the cover of Sports Illustrated to that list.
The 28-year-old stands atop SI.com's latest pound for pound rankings, an honor that can point to the fact that she has won her last two fights by a combined 30 seconds. First there was her 16-second victory over Alexis Davis by KO in July 2014, prompting UFC president Dana White to say Rousey doesn't earn the respect she deserves because of her gender.
In February, Rousey became the first MMA fighter to appear in the SI Swimsuit Issue. Later that month, she continued her reign with a 14-second armbar takedown of Cat Zingano, the fastest finish of any kind in a UFC championship fight (you can even watch it in claymation). It upped Rousey's career MMA record to 11–0 and marked the ninth time she has won by armbar.
Since the swift victory over Zingano, Rousey has been on a bit of a whirlwind tour as her fame only continues to grow. She stopped by The Tonight Showand demonstrated her famous armbar move on an unlucky yet thoroughly impressed Jimmy Fallon.
She was even challenged by a Houston Texans cheerleader who was a state champion boxer and thinks she has a plan that could stymie Rousey. And of course there was Rousey's memorable appearance at WresleMania 31, when she teamed up with The Rock.
But Rousey knows that with fame, there comes a price.
She tried to use an alter ego - Brynn Campbell - on the dating app Tinder, to no avail. Instead, she says she mostly hangs out with her dog Mochi.
"S---," she says, "the only person I'm making out with is my dog."
Rousey says she has the support of her family and friends to help navigate her through the rough waters of being a celebrity.
Classic Photos of Ronda Rousey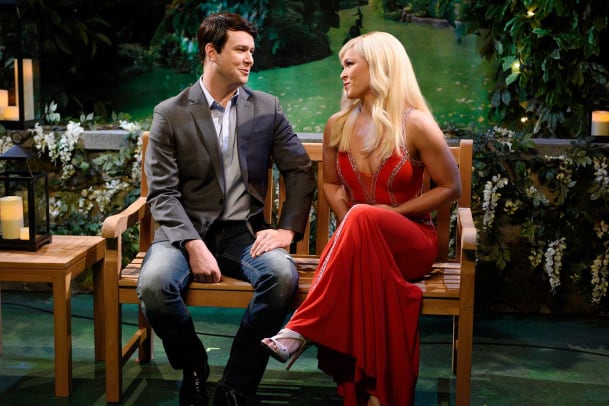 "What I realized is once you become socially unhealthy, it's impossible to stay psychologically healthy," she says. "[Celebrities] get surrounded by people that benefit off of them in some way. Every single person that they see in the day either gains financial stability, status, something from that person. And so the people around you reflect reality back to you."
When she's not appearing in Fast and Furious 7 or the upcoming Entourage, Rousey even found time to write a book.
The book, entitled My Fight/Your Fight, hits shelves Tuesday and recounts career moments such as her one-armed judo victory at the 2007 World Championships.
Could Rousey be on the way to retiring from the MMA? Only time will tell. "The shorter my fights are, the longer I can fight." Rousey says...."I want to stop before it really erodes me."
For more on Rousey, check out L. Jon Wertheim's story in this week's Sports Illustrated (subscribe here).
Also in this issue: More on the Deflategate fallout, and features on Michigan head coach Jim Harbaugh, Los Angeles Clippers forward Blake Griffin, the new look San Diego Padres and the 1985 NBA draft.
Subscribers and newsstands not in Michigan, North and South Dakota, Nebraska, Minnesota, Iowa, Wisconsin, Illinois, Indiana, and Eastern Missouri will receive this cover.
Not in the area to buy the regional or national issue? Buy single issues here.
GALLERY: 2015 Sports Illustrated Covers
2015 Sports Illustrated Covers