Svindal facing challenge from fellow Norwegian Jansrud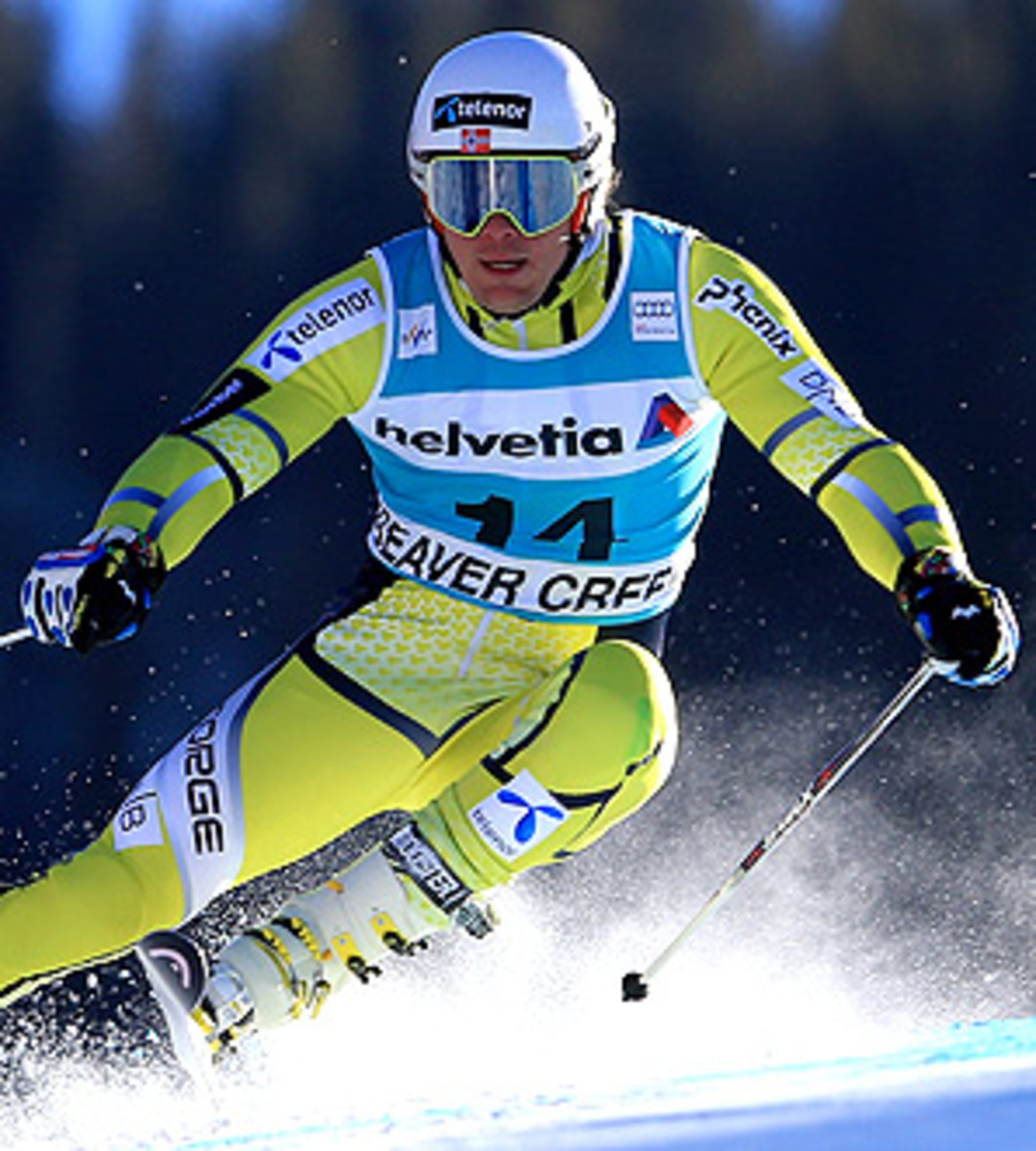 VAL GARDENA, Italy (AP) -- Overall World Cup leader Aksel Lund Svindal has been nearly unbeatable in speed races this season.
However, this weekend he could be challenged by his training partner and teammate Kjetil Jansrud.
Jansrud and Svindal finished 1-2 in the final training session for the annual World Cup downhill on the Saslong course, which has traditionally been a challenge for the two Norwegians.
Racing begins on Friday with a super-G, followed by the downhill race on Saturday, then a giant slalom in nearby Alta Badia on Sunday.
"This has never been my downhill, but a lot of small things have come together," Svindal said, adding that improving here and at the famed Lauberhorn downhill in Wengen, Switzerland, were big preseason goals. "They're not that hard in a way, but you got to carry the speed all the time and stay in your tuck. They're more of a downhillers' downhill than a technical downhill and they haven't been my strength, but right now it's definitely looking better."
With Bode Miller still out recovering from left knee surgery, Marco Sullivan leads the U.S. Ski Team after placing third in the Lake Louise downhill for his first podium finish in nearly four years.
Ted Ligety could be a threat in the super-G, but is skipping the downhill.
"Without (Bode) here, someone has to step up," Sullivan said.
Svindal won the super-G here in 2009 but has never finished better than sixth in the downhill. He won the opening downhill of the season in Lake Louise, Alberta, then finished second to Christof Innerhofer of Italy in the second race in Beaver Creek, Colo. His results in the opening two super-Gs were also a first and a second.
Jansrud won a super-G on home snow in Kvitfjell last season and finished third in the super-G here last year. His best result in downhill was second in Kvitfjell last season, and this is the first time he's racing the longer competition in Val Gardena.
"I felt like I've been becoming a better downhiller every year and it's always been a goal to turn into more of an all-around athlete, and I think I'm getting there," Jansrud said. "It looks better, but this is training, and the race could be different."
Svindal and Jansrud have been skiing together since they were kids. Svindal is 29 and Jansrud 27.
They're the only Norwegians who ski the speed events, and it could be only a matter of time before they form a tandem along the lines of Norwegian greats Kjetil Andrea Aamodt and Lasse Kjus, who rank 1 and 2 in all-time medals at Olympics and world championships.
Svindal has already won two overall World Cup titles and nine medals at Olympics and worlds. Jansrud's lone medal was a silver in GS at the 2010 Vancouver Olympics.
"It would be stupid for me not to try to learn from (Svindal) and try to pick up what he does," Jansrud said. "I've learned from him and hopefully now we're at the point where we can benefit from each other by pushing each other in training."
It also helps that they share the same ski providers and technicians, so they can trade information.
"We work together to develop the equipment," Svindal said. "We're pretty relaxed, too. We know we've trained well and we've prepared well and there's not much more we can do, just try to be fast."
Snow is in the forecast for Saturday, which could affect the downhill. Last year's race was wiped out because of high wind after 21 racers completed their runs.
Organizers have raised the possibility of dividing the race into two shorter runs this year to avoid adverse weather conditions above the tree line.
"It's a really good idea," Svindal said. "Tough conditions I don't mind, unfair conditions are bad. A number of times we've skied the top flat here and it's been ridiculous head wind."
French racers Johan Clarey and Adrien Theaux stood at 1-2 when last year's race was canceled.
"I have a lot of motivation every weekend, but this is somewhere in my mind," Clarey said. "I hope I can be as good as I was last year."
While the powerful Austrian team has had mild success this season, the Swiss team featuring Olympic downhill champion Didier Defago, former overall World Cup winner Carlo Janka and all-arounder Silvan Zurbriggen is struggling. Swiss standout Beat Feuz is out for the season because of persistent problems with his left knee and four-time World Cup downhill champion Didier Cuche retired at the end of last season.
Feuz won the super-G here last season.
Cuche is making his first appearance as a special adviser to the downhill squad this week.