Coach: Hurdler Robles to sit out 2013 in protest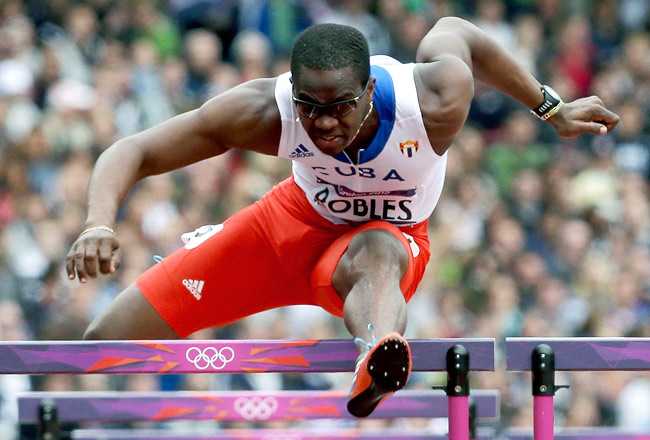 The coach of Dayron Robles says the 2008 Olympic 110-meter hurdles champion will sit out the entire year because he is upset with his treatment from Cuban sports officials.
Robles' coach, Santiago Antunez, told the Associated Press on Saturday that Robles doesn't want to compete. Antunez says he hasn't been able to change his mind.
Antunez says the dispute is not about money, but rather about treatment on a "human, personal level."
Robles won the gold medal in Beijing, but pulled up midway through the gold-medal race in London clutching his right hamstring.