Leigh Nugent quits as Australia's swimming coach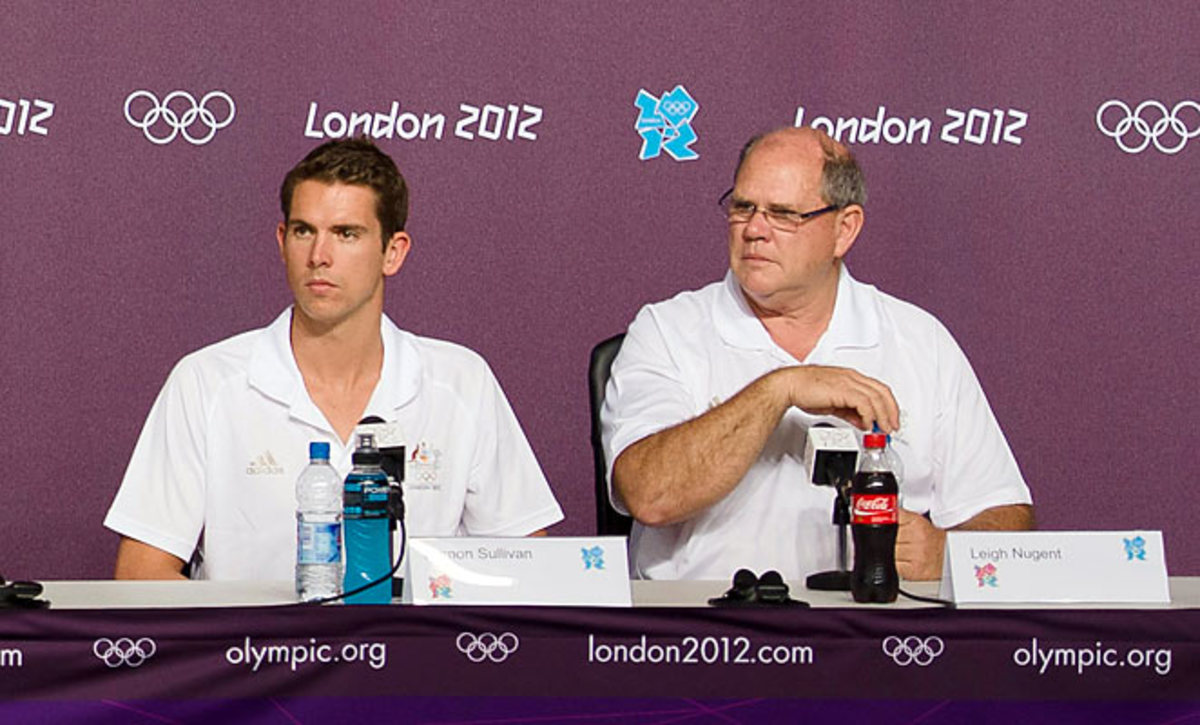 SYDNEY (AP) Leigh Nugent has quit as head coach of the Australian swimming team as the fallout from a troubled Olympics continues.
Nugent, who took over as head coach in 2009, was criticized following Australia's worst showing in Olympic swimming in 20 years at the London Games. Critics cited a lack of leadership as a contributor to poor team morale.
Members of the men's 4x100-meter relay team last month admitted they took a sleep medication and engaged in disruptive behavior during the Australian team's pre-Olympic camp in Manchester, England. Nugent was told of the pranks, but was reported to have taken no action.
Swimming Australia president Barclay Nettlefold said in a statement Wednesday that an interim coach, new chief executive officer and high performance director will be appointed soon.
Nettlefold rejected domestic media reports that Nugent had been fired ahead of next month's national championships. He said Nugent contacted Swimming Australia last week and indicated that he no longer wanted to continue in the role of head coach.
"Leigh actually approached us to discuss his future and where he would best fit into the new structure of the high performance unit," Nettlefold said. "In those discussions it soon became very clear that while he still wanted to remain involved in the sport, he didn't want to continue in the position of head coach."
The Australian championships, which will determine the country's team for the world titles in Barcelona in late July and early August, will be held in Adelaide from April 26 to May 3.
"There will be a new leadership structure for the organization for the Australian championships and the aim of that structure is to provide our elite and up-and-coming athletes and coaches with the best environment to succeed," Nettlefold said.
"We have a preferred candidate for the CEO position in Mark Anderson from Hockey Australia. We have narrowed the director of high performance down to a preference of two candidates and will consult with the new CEO and high performance committee before finalizing that appointment."
Last month, former world champions James Magnussen and Eamon Sullivan, and their 4x100 relay teammates admitted to taking the sleep medication Stilnox during a "bonding session" ahead of the London Games.
Magnussen, Sullivan, Tommaso D'Orsogna, Cameron McEvoy, James Roberts and Matthew Targett released a joint statement admitting they took Stilnox and engaged in disruptive behavior, including making prank calls during the Australian team's pre-games camp in Manchester. They face team sanctions which could include withdrawal of their funding for training for the 2016 Olympics in Rio de Janeiro.
Roberts later said he did not take Stilnox, while Sullivan said the remaining members of the relay team took one tablet each.
The medication is not a banned substance, but the Australian Olympic Committee prohibited its athletes from using it ahead of the London Olympics after retired swimmer Grant Hackett revealed he became dependent on sleeping pills during his career.
The swimmers' admissions came after an independent review described a "toxic" environment, including misuse of the prescription drugs and bullying.
Australia's only swimming gold medal in London came in the women's 4x100 freestyle relay, with the high-profile men's relay and Magnussen failing to deliver on expectations in a country accustomed to strong performances in the Olympics.
Australia won only 10 swimming medals overall - the relay gold, six silver and three bronze - at London. That was its worst showing in the Olympic pool since Barcelona in 1992 when Australia won nine - one gold, five silver and three bronzes.