Fox Sports 1 makes moves; Steelers' Clark a future ESPN star?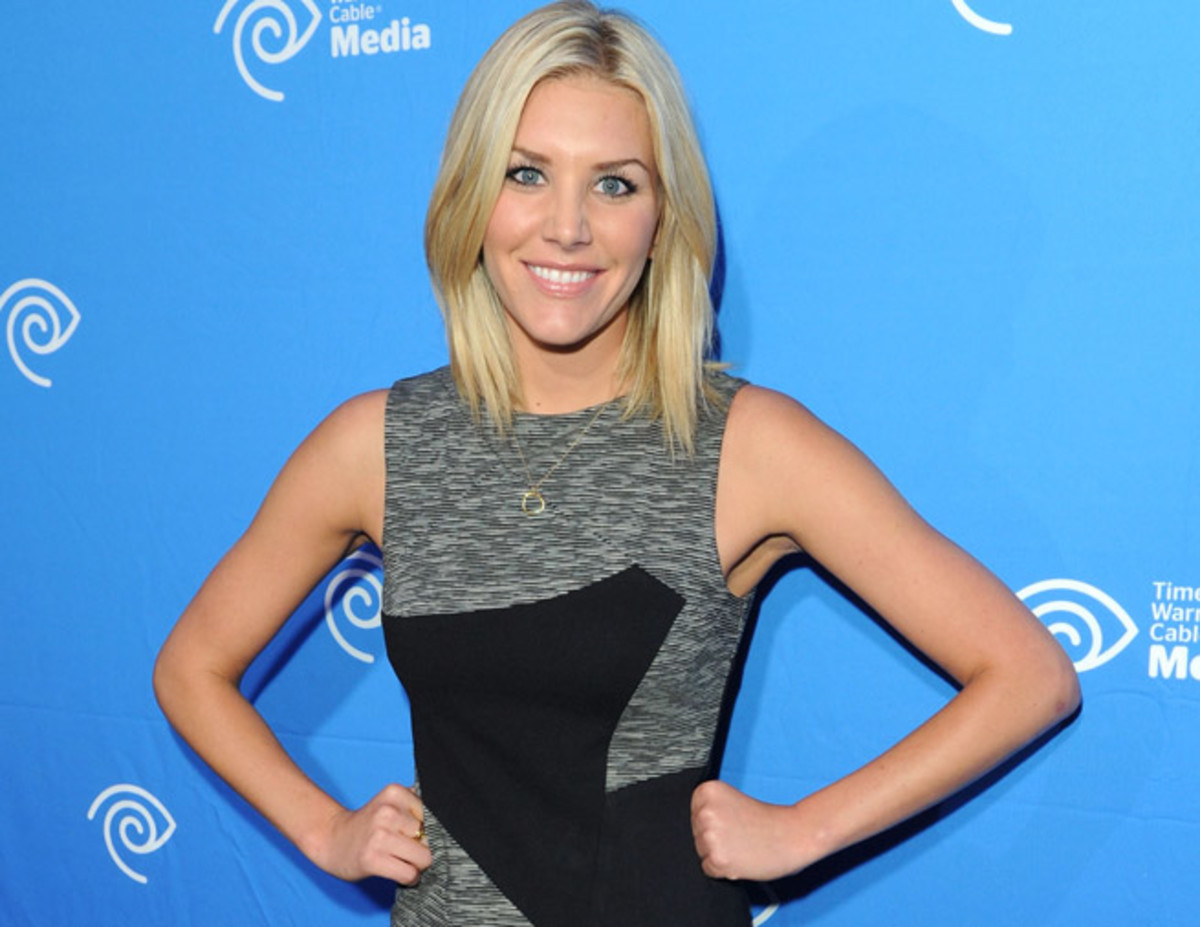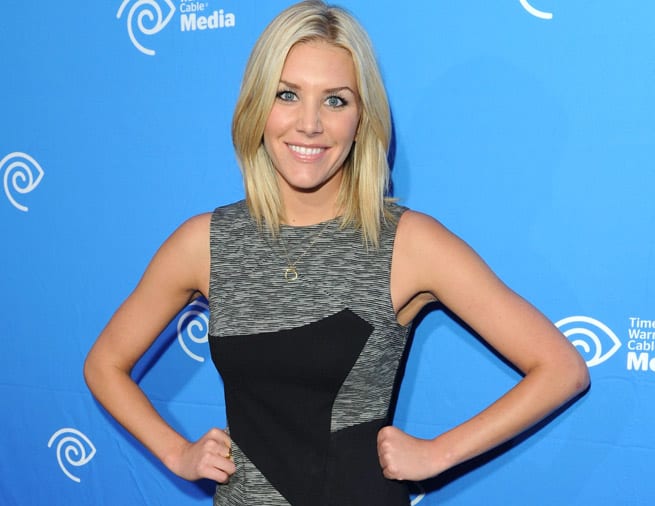 Upon arriving at Talladega Superspeedway this weekend for his network's production of the iconic NASCAR race, Fox Sports president Eric Shanks checked his phone and found what was a first for him: The Prime Minister of a country commenting on one of his hires.
Late last week, news broke across Canada that the popular TSN SportsCentre duo of Jay Onrait and Dan O'Toole were leaving their network next month for Fox Sports 1. So popular are the pair north of the border -- the Wall Street Journal said their status is "akin to SportsCenter stars Keith Olbermann and Craig Kilborn in the U.S. in the 1990s" -- that Canada PM Stephen Harper tweeted out a photo of the broadcasters with the message that he would miss them.
Onrait and O'Toole will be major part of a three-hour Fox Sports Live program that will air nightly between 11:00 p.m. and 2:00 a.m. ET. The show is FS1's challenge to SportsCenter, and at this point, Fox Sports executives will only say viewers should think of the program as multiple shows inside a three-hour bloc. Fox Sports Live, which will eventually expand to a morning edition as well, is expected to have more than a dozen regulars, including anchors, update people and a rotating cast of former athletes/analysts.
Though it won't be formally announced for another month due to contractual obligations, ESPN's Charissa Thompson has already told her Bristol employers that she is leaving for Fox Sports 1 and Fox Sports Live. (Credit The Big Lead website for calling Thompson going to Fox Sports.) She will be featured in the same late-night (Eastern time) bloc as Onrait and O'Toole. Who else? Fox is trying to fit Andy Roddick, the retired U.S. tennis star, into a position on the same program. (That role is still being determined, and Shanks would not comment specifically on Roddick, who currently appears on a Fox Sports Radio show.) Shanks said 125 people have tried out over the last month for multiple roles on Fox Sports Live. Test shows for Fox Sports Live will start this summer as early as June. Fox Sports 1 will officially launch on Aug. 17
How did Fox Sports management become aware of Onrait and O'Toole? They read the Wall Street Journal story above from last July that carried this longing headline: "Why Can't We Have Canada's 'SportsCentre'?". With their interested piqued, Fox Sports executives started taping Onrait and O'Toole's nightly work from the Fox Soccer Channel studios in Vancouver. They liked what they saw, and offered the anchors a deal that included bringing over their longtime producer (known anonymously as Producer Tim on Twitter). On the surface, it's a smart, outside-the-box hire. Chemistry is hard to develop for this type of show, and Fox Sports executives believe Onrait and O'Toole already possess it. It will be interesting to see how their style plays in the States.
The aggressive moves by Fox Sports -- as well as the recent staffing of the NBC Sports Network and CBS Sports Television -- have resulted in some on-air talent getting paid very handsomely. A longtime ESPN staffer who works in management estimated Fox Sports will pay Thompson about $900,000 for her first year, and that Fox Sports Live anchors would earn between $300,000-$600,000 per year, depending on the specific talent. "From what I've seen. Fox is paying ridiculous money," said an ESPN management source with knowledge of talent salaries.
Shanks, in the least surprising note in this column, declined to comment on salary figures.
It's been a remarkable ascent for Thompson, who started in the human resources department at Fox Sports in the early 2000s before Rick Jaffe, now the senior vice president of news for Fox Sports, switched her to the production side. She ultimately landed in front of the camera and worked for Fox Sports and Fox Sports Net as an NFL, college football and college basketball sideline reporter before moving to ESPN in 2011 to host Numbers Never Lie. She has since moved to SportsNation and should welcome the escape from that show. Another on-air talent headed for Fox Sports Live is ESPN News anchor Don Bell, who joined ESPN in 2010 after multiple jobs on the East Coast.
One key production signing by Fox Sports 1 -- and this transaction has caused a little bad blood between Fox Sports and the NFL Network -- is Fox's hiring of former NFL Network producer Bardia Shah-Rais. One ESPN-er who worked with Shah-Rais called him "the best hire Fox Sports 1 has made so far." Shah-Rais is expected to play a major role in the production Fox Sports 1's Big East package. "He's phenomenal, and that's an understatement," said one NFL Network staffer. "It's a huge loss for us."
Shah-Rais isn't the only behind-the-scenes NFL Network staffer now at Fox Sports 1. Earlier this year, Fox hired Kent Camera, a coordinating producer for NFL Network, for an executive role in production. It's important to note both Camera and Shah-Rais previously worked at Fox Sports, so this is somewhat of a homecoming for each.
Asked about the notion posited by competing networks that Fox Sports is raiding them, Shanks said, "I think anytime in this industry when there is something shiny and new, you get a ton of people applying for those jobs, especially when this has gotten as much press as it has and with our six amazing rights packages. When you are trying to fill that many slots, this is where people will come from. We are trying to hire the most qualified people for a job. People have left Fox in droves to work at other places, including startups. Now some of those people are coming back."
In total, Fox Sports 1 is expected to make around 200 hires.
The Noise Report
(SI.com examines some of the more notable sports media stories of the past week.)
1. When Steelers safety Ryan Clark ran into ESPN senior coordinating producer Seth Markman at the Super Bowl in New Orleans, he asked him an unlikely question.
"Can I intern for you this summer?" Clark asked. "Whatever you need me to do, I will do. I want to be an ESPN NFL intern."
Markman started laughing, but Clark was serious, and the Steelers safety is very serious about a post-NFL career in broadcasting. For the past three years, Clark has worked in Pittsburgh television and also on the Pittsburgh-based Sportsradio 93-7 The Fan. This week, you will see Clark all over ESPN. The Steelers' safety has an ambitious television schedule that includes multiple SportsCenter segments from Monday to Thursday, three days of NFL Live, two days of guest appearances on NFL32, and daily spots on ESPN Radio.
"I want to show I'm capable of handling this workload, but also that I'm comparable to the guys who on the payroll at ESPN," Clark told SI.com on Friday. "I want to be able to be in the room with the Brian Dawkinses, Tedy Bruschis and Mark Schlereths and hold my own on the air and in production meetings with them. When you come in as an athlete at ESPN, people treat you a little differently. They know they are getting a commodity along with giving you an opportunity to work at something that may be your craft once you retire. But I want to get the nuts and bolts of this as if I were doing this on a day to day basis."
Markman, who hires NFL talent for ESPN, said Clark has a nice future in sports broadcasting if he wants it. "He has a great personality, he's smart, analytical, and can focus on both sides of the ball," Markman said. "I can't tell you how impressed I am about how proactive he has been with us."
Clark said he admires the career path of Fox's Michael Strahan and how Strahan used football to go beyond sports television. He also cited Cris Collinsworth and Mike Mayock as broadcasting role models. "Mike Mayock is a guy [who is] so knowledgeable about the game, and that's what I want to be able to bring -- I want to be a student of the game, study it, and bring that people," Clark said. "But I also enjoy guys like Deion Sanders who is entertaining but still gives you information.
"I want longevity in this field, and to have longevity, you can't just be one of the rotating talking heads. Because if you are, when the next safety comes out with a good opinion, speaks well and has knowledge of the game, then you are out of there. Look at Mike Mayock: He grinded and worked his way into that position to where at the NFL Network he is basically irreplaceable."
Asked which current NFL players could be successful in broadcasting after they retired, Clark named Lions wide receiver Nate Burleson, Vikings wide receiver Greg Jennings and Saints quarterback Drew Brees.
Clark first interacted with ESPN as a guest on its First Take program after the 2009 season. He has since been in contact with the network regularly and spent a couple of days in Bristol last April, impressing staffers such as ESPN host Trey Wingo, who called him "smart and humble" and predicted he would succeed in broadcasting.
Clark said he and his wife Yonka DVR everything he does on-air and they'll both evaluate his performance. "I want to see how I handle questions that I'm not prepared for," Clark said. "For example, if Trey Wingo asks me something that did not come up in a production meeting, how do I react? Do I seem surprised? Am I able to give knowledgeable, educated responses to those questions? You have to be quick on your feet. Plus, I want to see how good or how terrible I look in my suit."
1a. Just-retired Ravens center Matt Birk -- the rare Harvard graduate with NFL experience -- will also be a guest analyst at ESPN this week. He'll appear on SportsCenter multiple times on Thursday and Friday and NFL32 on Thursday and NFL Live on Friday. Like Clark, Birk is interested in a career in broadcasting.
2. The Big Ten network has landed a longtime ESPN college basketball analyst: Stephen Bardo. The former Illinois player signed a multi-year deal with the network and will do a mix of games and studio. Bardo had been with ESPN since 2005. "I didn't know which way ESPN would go with me at the end of the year," Bardo said. "I got moved off Big Ten for the Big 12, and I had really caught the Big Ten bug when I did those games. The Big Ten is home for me. When I was playing in Big Ten, it was the best college basketball conference in country, and I don't see why it can't be the same today."
Bardo's Big Ten roots are deep. He lives in Chicago and started at point guard during his years at Illinois (1987-90). His 1989 team (featuring Nick Anderson, Kenny Battle, Kendall Gill. Lowell Hamilton and Marcus Liberty) advanced to the Final Four before losing to eventual champ Michigan. Bardo had a 10-year professional basketball career before he became a color analyst for the Illini Radio Network in 2002. "Most people at ESPN or CBS --they want to be at the top level," Bardo said. "I think I did a pretty good job of establishing myself there and I think I am good at what I do. So now I thought: What did I want? Did I want to be at ESPN and hope to get an upper-echelon assignment, or go to a place where I could be more appreciated? The Big Ten is part of the footprint where I played, and I think I have a brand there."
It's a solid hire by the network. If you are looking for a college basketball sleeper in the Big Ten, Bardo said watch out for Iowa this season.
3. ESPN announced with much fanfare last week that the network and the Southeastern Conference had signed a 20-year agreement through 2034 to create and operate a multi-platform network. The SEC Network will launch in August 2014 and air SEC content, including more than 1,000 events in its first year. ESPN said the new network would broadcast 45 SEC football games annually, more than 100 men's basketball games, 60 women's basketball games, 75 baseball games, and events from across the SEC's 21 sports annually. Programming will also include studio shows, original content, spring football games, signing day and pro days coverage. ESPN is aiming for wide distribution in the 11-state SEC footprint and hopes to eventually get distribution nationally similar to where ESPNU is today. "I want to emphasize that we believe this conference has national appeal," said ESPN president John Skipper. "This is not a regional network. This is a national network. We understand that within the 11-state footprint is where the most passionate fan base is, the most important fan base, but there's a lot of SEC fans in California, Michigan, Connecticut, Nebraska. We expect to be in all those places widely distributed with this network."
3a. CBS will still retain the first pick for all SEC football games. Once that pick is taken, the ESPN content board will convene to decide which games go to ESPN, ESPN2, ESPNU and the SEC Network.
3b. The Birmingham News' sports enterprise reporter Jon Solomon provided great coverage of the SEC Network announcement. Here are links to his stories.
4. TNT has must-watch potential Tuesday night when Reggie Miller works as an analyst alongside play-by-play announcer Kevin Harlan and reporter Rachel Nichols for Game 2 of the Knicks-Pacers series. The game comes 18 years to the day of the most famous day in Miller's basketball career: Game 1 of the 1995 Eastern Conference semifinals, when Miller scored eight points in 11 seconds to beat the Knicks. Miller, one of the more famous Madison Square Garden villains, began taunting celebrated front-row Knicks fan Spike Lee and everyone else in The Garden after the Pacers took the lead. Indiana went on to win the opening game and ultimately the series.
5. CBS Sports chairman Sean McManus and Turner Sports president David Levy are interested spectators in the evolution of Fox Sports 1. "I consider everyone a competitor," McManus said. "I feel good about our properties, most of which are tied up for a decade, but you are always cognizant of what someone else is doing, and I applaud them for being aggressive. It will be interesting to watch."
Said Levy: "It is all about sports rights. Live sports will drive any of these networks. I think it will be a challenge if you don't have live sports. We manage a 24-hour property -- NBA TV -- and Fox Sports 1 is a competitor for that as well. A lot of rights are long-term rights, and having secured those, you feel better, but everybody is a competitor."
6. NFL Network and NBC analyst Mike Mayock is not a social media guy, so if you see a Twitter or Facebook account under Mayock's name, it is definitely a fake. "Philosophically, I am against it," Mayock said. "I don't have anything against people who do it themselves. I just feel like we are in a society today where everything is information now and information fast. The catastrophe in Boston was like that. You can put on two different news services and get different information because there is such a rush to get it out quickly instead of getting it right. I'm a bit of dinosaur: I want to talk to people face to face. I want to shake people's hands. I just don't like sending things out into the Twittersphere or whatever it is called. I understand the need for information, but I think too many people are getting themselves in trouble misusing it."
7. The Kentucky Derby drew a 10.4 overnight rating for the race portion (6-7 p.m. ET) of the event, up 16 percent from last year, and tied with 2010 (when SuperSaver won) as the Derby's highest overnight rating in 21 years. NBC said the pre-race coverage between 5 to 6 p.m. ET was up 15 percent from last year. Louisville, Fort Myers and Cincinnati were the three highest rated markets for the Derby.
8. Among the memorable sports pieces this week:
? Yahoo! Sports college football writer Graham Watson on how the Colorado State and Wyoming athletic departments saved the life of a college football reporter.
? Strong work by PennLive.com's David Jones on Jason Collins vs. Tim Tebow, and the con being played by the producers of ESPN2's First Take.
? MLB.com columnist Richard Justice on how Twitter has changed sports reporting.
? Yahoo! Sports columnist Adrian Wojnarowski had an elegant tribute to Kevin Garnett, Doc Rivers and the likely end of this Celtics run.
? Here's a recap of Sports Illustrated's and SI.com's coverage of Jason Collins' coming-out announcement.
? A non-sports piece I cannot recommend more highly: This two-part series by Pamela Coloff published in Texas Monthly on a Texas man being wrongly imprisoned. Coloff won a National Magazine Award for her work. Here is Part 1 and Part 2.
9. NBC Sports Network's NHL regular season averaged 392,000 viewers, up 18 percent from last year. It is the most-watched NHL regular season on cable in 19 years since ESPN and ESPN2 averaged 474,000 during the 1993-94 season.
10. Minnesota Vikings punter Chris Kluwe was named the first-ever Webby Athlete of the Year for his online activism against the proposed same-sex marriage ban.
10a. ESPN NFL Draft analyst Mel Kiper estimates that he has seen Frank Caliendo's impression of him more than 100 times. "It is now ingrained in my mind," Kiper said.