Sparks building on last year's run to Western Conference finals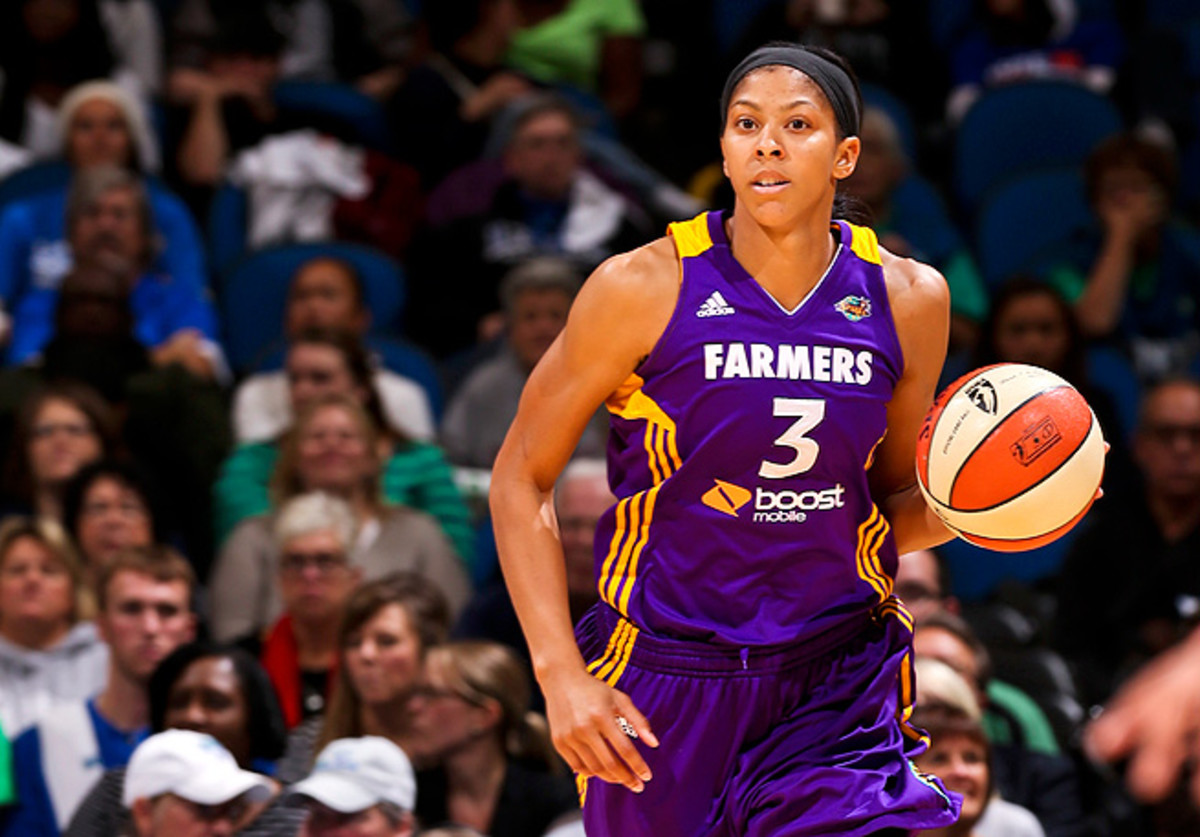 LOS ANGELES (AP) -- Candace Parker is ready to resume her pursuit of the only major title to elude the basketball star in her career.
She wants a WNBA championship to add to her two Olympic gold medals and two NCAA championships at Tennessee. She even won a title with her Russian pro team during the offseason.
Parker thought the Los Angeles Sparks had the makings of a title team last year, but they came up short, getting swept in the Western Conference finals by Minnesota.
Parker begins her sixth season with the Sparks on Sunday when they host Seattle in the season opener.
"This year, I hope we hit the ground running," she said. "We haven't changed too much. We're going to continue to base it on defense and running."
Last season, the Sparks finished 24-10, including a 16-1 mark at Staples Center, under first-year coach Carol Ross. She was named the league's coach of the year and Nneka Ogwumike won rookie of the year honors. Kristi Toliver, the league's most improved player, re-signed during the offseason. The Sparks added former All-Star guard Lindsey Harding, who played with Atlanta the last two seasons.
The win total was the team's highest since going 25-9 in 2006. Ross guided them to the conference finals for the first time since 2009, but the franchise hasn't been to the WNBA finals since winning consecutive titles in 2001 and '02 - the last time a team won back-to-back championships.
"We got our heart broken last year. It stings and stays with you," Ross said. "I would like to think we are extremely motivated. Candace is always very focused and driven. Championships are something that all these players want."
Like Parker, Ogwumike won a title with her offseason team in Poland and she was part of a perennial contender at Stanford.
"I worked more on my outside game and improved on my inside game," she said. "Last year, we came so close after throwing it together. Now we got Lindsey and that's going to make a huge difference."
A year ago, the Sparks needed time to adjust to Ross' coaching style while integrating Ogwumike. Other than Harding and Swedish addition Farhiya Abdi, the core roster is the same.
"When you know everybody that chemistry you develop transfers to the court," Ogwumike said.
Ross figures that familiarity gives the Sparks a built-in advantage.
"We throw in Harding who comes out of an exciting defensive club in Atlanta. She will give us a lot of energy," she said. "We're going to be able to score in a lot of ways. The separator between great teams and championship teams is on the defensive end."
Los Angeles returns a dominant lineup, with only DeLisha Milton-Jones gone from the starting five. Toliver was the leading scorer with a 17.5-point average to go with 4.9 assists last season.
"In my mind, we will the championship," Toliver said. "There is no other thought going on."
Parker averaged 17.4 points and 9.7 rebounds while healthy the entire season for the first time since 2008. She led the league with 76 blocked shots. Ogwumike averaged 14.0 points and 7.5 rebounds; and Alana Beard averaged 11.4 points.
The Sparks were second among WNBA teams in scoring, averaging 84.0 points during the regular season.
Last summer, Parker helped the U.S. women's team successfully defend the gold medal at the London Olympics. She had a chance to observe Los Angeles Lakers superstar Kobe Bryant up close during optional practices for both teams. Bryant helped lead the men's team to the gold, too.
Bryant's famous work ethic made an impression on Parker. At 27, she's seven years younger than he is, but already Parker realizes the importance of taking care of her body in order to extend her career.
"When I was younger, I shot shots," she said. "I neglected the other aspect of eating right, stretching, doing weights. I'm doing all I can to stay healthy."
And like Bryant, Parker understands that great players are measured more by the number of titles they win than their individual accomplishments.
"It's not about how you start a season or what you have on paper. It's about how you finish," she said. "I don't need any more motivation. This is the only championship I haven't crossed off my list."