New York Liberty ready for fresh start with new coach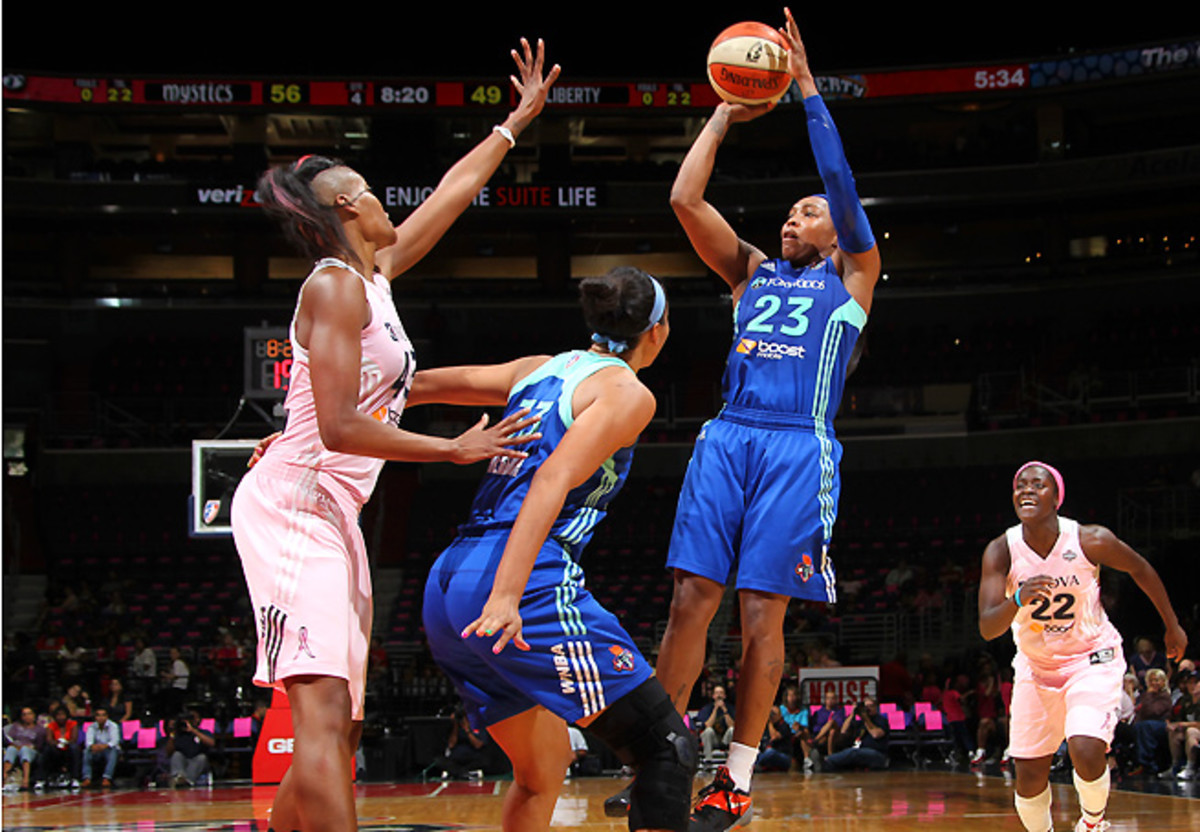 NEWARK, N.J. (AP) -- When the New York Liberty open the regular season May 25 in Connecticut, you might not recognize them.
They have a new coach, many new players, and perhaps more, important, a new outlook on the game they love.
Coach and general manager Bill Laimbeer, in his first season with Liberty, has brought a defense-first approach to a team that went 15-19 last season. And to help matters, he drafted several players who should help balance a lineup that still includes All-Star guard Cappie Pondexter.
It's hard to argue with his success, and Laimbeer is intent on changing the culture around the franchise. He brings an impressive resume with him. With the Detroit Shock, Laimbeer made six consecutive playoff appearances and won three league titles. He was with Detroit for eight seasons.
"Defensively, we want to use our physical strength and athleticism to play a smothering, aggressive defense with the emphasis on no second shots," Laimbeer said. "We have built a team that is big and strong at all positions with defense in mind."
In the first round, the Liberty selected Texas A&M center Kelsey Bone and Oklahoma State forward Toni Young. They also snared three guards later in the draft: Tennessee's Kamiko Williams, Shenneika Smith of St. John's, and Olcay Cakir of Turkey.
"We addressed some of our weaknesses, even after our free-agent signings," Laimbeer said. "Kelsey Bone will add depth to our bigs, Toni Young adds to our athleticism and philosophy of players that can play at least two positions. Kamiko Williams is an intriguing player who should learn well from veterans like Katie Smith. We are very excited about this draft class.
"We were able to select every player we targeted."
New York finished in fourth place last season in the East, and narrowly made the playoffs. It wasn't a long stay, though. The Liberty lost to Connecticut in the first round, 2-0. The Sun were eliminated in the next round.
"Offensively, we want to attack the shot clock from start to finish," Laimbeer said. "No more walking the ball up the floor for the New York Liberty."
Pondexter is coming off a season in which she was named to the All-WNBA first team. A four-time All-Star and a two-time WNBA champion, she averaged 20.4 points, 4.5 rebounds, and 4.3 assists, and will again be a key cog this season.
"Bill is a perfect fit for New York," Pondexter said. "He's got that New York swagger, that New York attitude and he brought players in that fit that and we're going to have a great year. ... He's a defensive guy, but he's smart, too, with his offensive tricks and things like that."
The Liberty are entering their third and final season of playing home games at the Prudential Center here, while Madison Square Garden undergoes the last phase of its three summers of renovations. They host Tulsa in the home opener on May 31.
"We have communicated to our players the style we want to play and they are all for it," Laimbeer said. "I know I'm not alone when I say this, but we are all very excited to kick things off and hit the ground running."