Sanya Richards-Ross planning for 2016 Olympics and beyond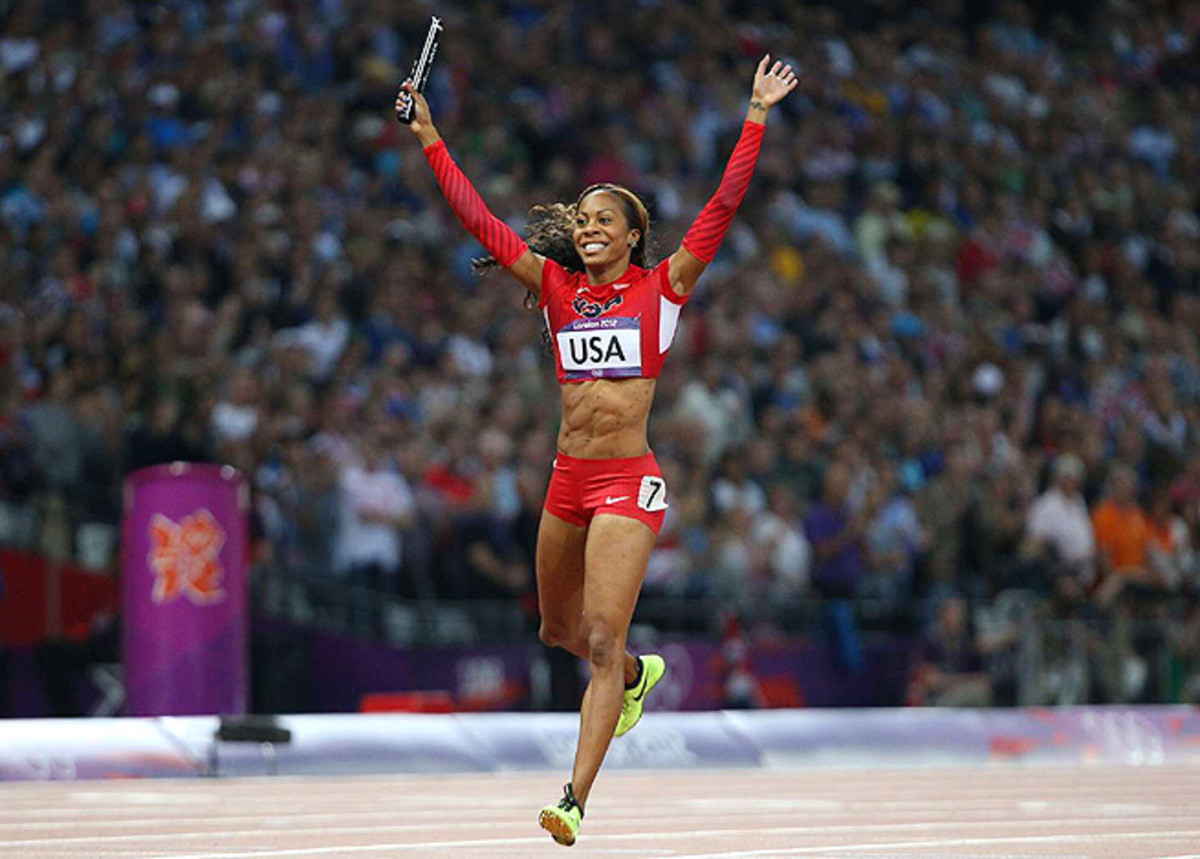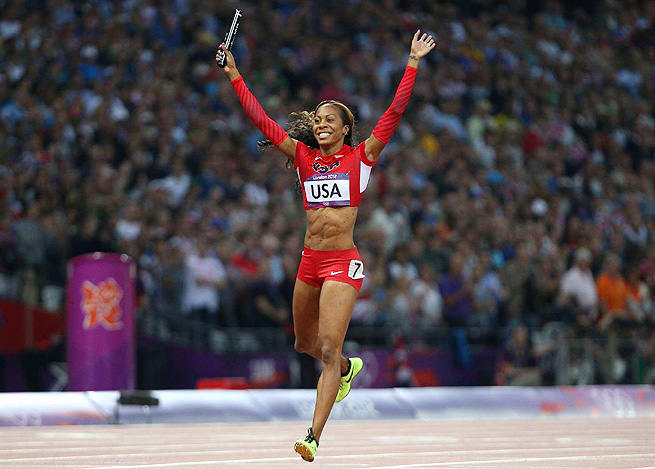 NEW YORK (AP) -- Sanya Richards-Ross frantically called her agent in New York to ask for a list of speechwriters.
The Olympic champion runner had received a call from the president of the University of Texas, her alma mater, saying student groups had selected her to deliver the commencement address. Richards-Ross is an experienced motivational speaker, but she had never done anything like this: 25 minutes of orating in front of 30,000 people.
That list wound up going unused. After a month of writing and some encouragement from friends, Richards-Ross turned that anxiety into the closing lesson of her talk, telling the graduates Saturday in Austin how she decided to do it on her own.
Richards-Ross insisted Thursday that the pressure of speaking in front of so many people was far less stressful than running at the Olympics. She looked at ease up on stage, with plenty of lines drawing laughs and cheers just as they were supposed to. The 28-year-old former Longhorns star told her story of fending off doubts and dismay to finally win that individual gold last summer in London - after an autoimmune disease, after injuries, after losing as the favorite in 2008.
Her father has long encouraged Richards-Ross to prepare for life after track, and she'd love to make many more speeches like the one last weekend. She's also about to star in a reality TV show, which has been in the works for about four years.
Not that Richards-Ross needs to use those post-career plans anytime soon. She plans to defend her 400-meter title at the 2016 Olympics.
The American star will compete this Saturday for the first time this year. The women's 400 field at the Adidas Grand Prix on Randall's Island, east of upper Manhattan, boasts the last three world champions in the event in Richards-Ross (2009), Amantle Montsho (2011) and Christine Ohuruogu (2007).
Richards-Ross had surgery in September to shave the bones in her right big toe, which had been rubbing together and causing increasing pain for more than five years. She was supposed to return to training in two months.
It took seven.
Part of the problem was likely her busy schedule, which kept her from proper rehab, causing scar tissue to build up. She wound up requiring a second procedure and didn't return to training until three weeks ago.
That frustration did provide some drama for the cameras following around Richards-Ross and her family. There was also some unexpected angst when her husband, NFL cornerback Aaron Ross, was released by the Jacksonville Jaguars in March. He then re-signed with the New York Giants, with whom he won two Super Bowls.
Richards-Ross said her husband and her father were the last to come on board with her longtime desire for a reality show.
"I would say every year my husband got more and more accepting," she recalled. "Finally, four years, he was good."
Shooting wrapped up a month ago, with some final interviews recorded last weekend. "Glam & Gold," on the WE television network, is to premiere July 25, Richards-Ross said, with six episodes airing. If it does well, they'll start shooting again in September.
Her mother, Sharon, is a big fan of reality TV and knew the best and worst of how families can be portrayed.
"There was going to be no fighting, no throwing of bottles," she said.
Richards-Ross didn't want to shoot during the season so she could focus on competing. Her father, Archie, wasn't concerned about the distractions the rest of the year. In fact, he believes she may run faster because of that.
"We've found that when she has projects, it keeps her nice and grounded and calm," he said.
Since Richards-Ross loves staying busy, she already has some multitasking planned for her post-track career. She's 30 hours shy of her bachelor's degree in management information systems at Texas' business school after turning pro her sophomore year. If everything works out the way she hopes, she'll return to class when she's pregnant.
"I really do want to get that degree," she said, "and sit in the crowd and hear someone else speak."