David Rudisha, Sanya Richards-Ross to race in Adidas Grand Prix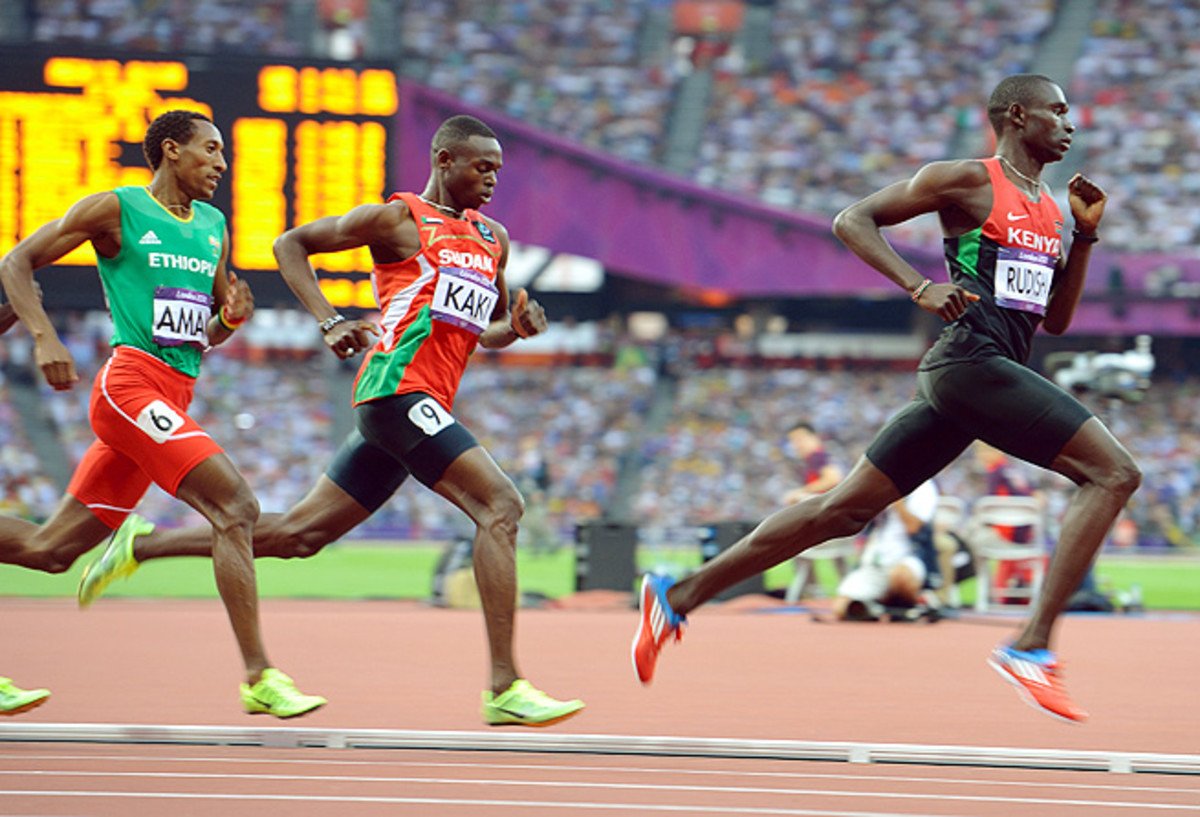 NEW YORK (AP) -- David Rudisha is trying to beat perfection.
The Kenyan star set the world record while winning the 800 meters at last summer's Olympics, which might not seem so surprising considering he broke his own mark. But as a championship race, it didn't have a pacesetter, usually deemed key to lowering a standard in middle-distance events and above.
Rudisha still became the first person to go under 1 minute, 41 seconds in the two laps around the track. He looks back on that run and sees next to nothing he would improve.
"The race in London was perfect," Rudisha said Friday. "The splits - it was almost perfect."
His time of 1:40.91 is bumping up against what he views as the limit for the 800 - 1:40.5. The question remains what he can achieve in a race with a pacesetter when he's in top form.
"We still don't know," Rudisha said, chuckling. "But we'll know when one comes. The most important thing is to stay focused, to train and do what is good. I think if there's anything to come, it will just come."
This summer, the focus of his training is August's world championships in Moscow, where he'll look to defend his title. The 24-year-old Rudisha insists he cares only about winning that race, not the time. Then again, he was saying the same thing in the months leading up to the Olympics.
A year ago at the Adidas Grand Prix in New York City, Rudisha ran a 1:41.74, the fastest mark on American soil and a hint of what was to come. He's back again for Saturday's meet on Randall's Island, east of upper Manhattan. Rain in the forecast might not make for fast times.
Other London gold medalists set to compete in the Diamond League event include Americans Sanya Richards-Ross in the women's 400, Christian Taylor in the men's triple jump, Brittney Reese in the women's long jump and Jenn Suhr in the women's pole vault.
Richards-Ross is running her first race of the year after missing seven months because of toe surgery. The 2009 world champion in the 400 is diving right back in against a stacked field that stars two other world champions in the event: Amantle Montsho (2011) and Christine Ohuruogu (2007).
Suhr gets a rematch against Olympic silver medalist Yarisley Silva of Cuba, while in the men's 400 hurdles, silver medalist Michael Tinsley and bronze medalist Javier Culson face off.
American-record holder Tyson Gay heads into the men's 100 in a very different position from this meet a year ago. Then, he was in the "B" race, his first event back after major hip surgery. Now he's got the fastest time in the world this season, looking to prove he can compete with Usain Bolt at the world championships.
The Jamaican fans who always fill the stands at this meet will get to see one of their biggest sprint stars in the women's 200: Veronica Campbell-Brown, the 2004 and '08 Olympic champion. High jumper Blanka Vlasic of Croatia, the 2007 and '09 world champ, returns to competition for the first time since ankle surgery 16 months ago.