Elena Delle Donne outplays Brittney Griner in debut as Sky wins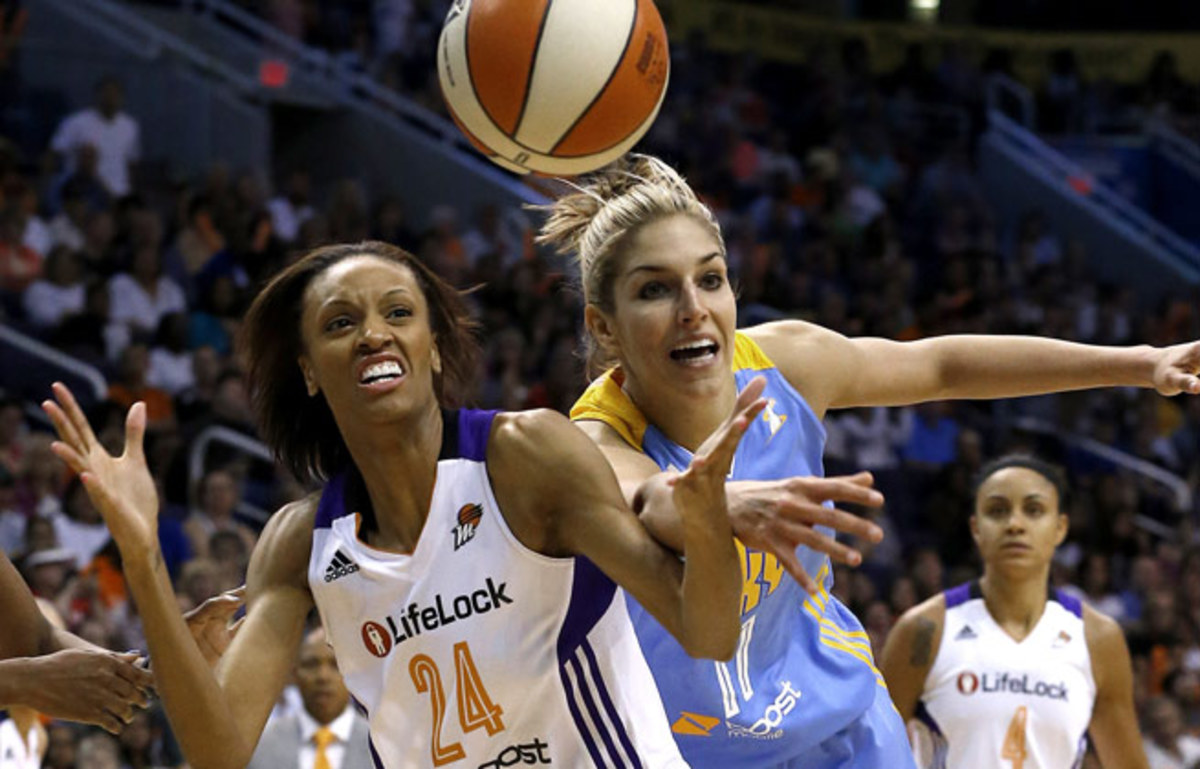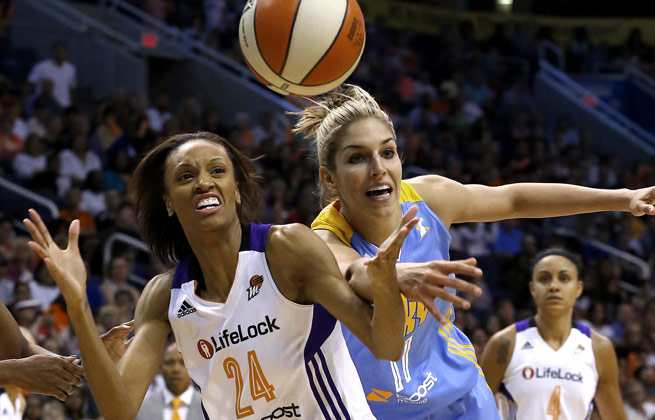 PHOENIX (AP) -- Elena Delle Donne outplayed double-dunking Brittney Griner and had the sixth-best rookie debut in WNBA history, scoring 22 points to lead the Chicago Sky to a 102-80 victory over the Phoenix Mercury on Monday.
The No. 2 overall pick behind Griner in this year's draft, Delle Donne had 16 points by halftime as the Sky raced out to a 24-point lead. She added eight rebounds.
Griner became the third WNBA player to dunk and first to do it twice in one game. She had 17 points and eight rebounds, but was limited to two points in nine minutes because of fouls as Chicago built its big first-half lead.
The only other WNBA players to dunk during a game were Candace Parker, who did it twice, and Lisa Leslie.
Epiphanny Prince had 26 points and five assists for the Sky.
Diana Taurasi had 18 points and four assists, and Candice Dupree added 15 points for Phoenix.
MYSTICS 95, SHOCK 90, OT
TULSA, Okla. (AP) - Ivory Latta scored 27 points and Washington held Tulsa without a field goal in overtime for the win.
Trailing by two with 23.3 seconds left in regulation, Glory Johnson hit two free throws to tie it at 88. In overtime the Mystics outscored Tulsa 7-2. Latta's two free throws with 16.2 seconds left in OT sealed the win.
Matee Ajavon added 19 points, Crystal Langhorne 16 and Kia Vaughn 10 for the Mystics (1-0).
Johnson had 20 points and 14 rebounds to lead Tulsa while Liz Cambage added 21 points and 10 boards.
The Shock (0-2) were led by Roneeka Hodges' 22 points. Hodges was 8-of-11 from the field. Her six 3-pointers tied her career high.