Rosie Napravnik set to ride Unlimited Budget in Belmont Stakes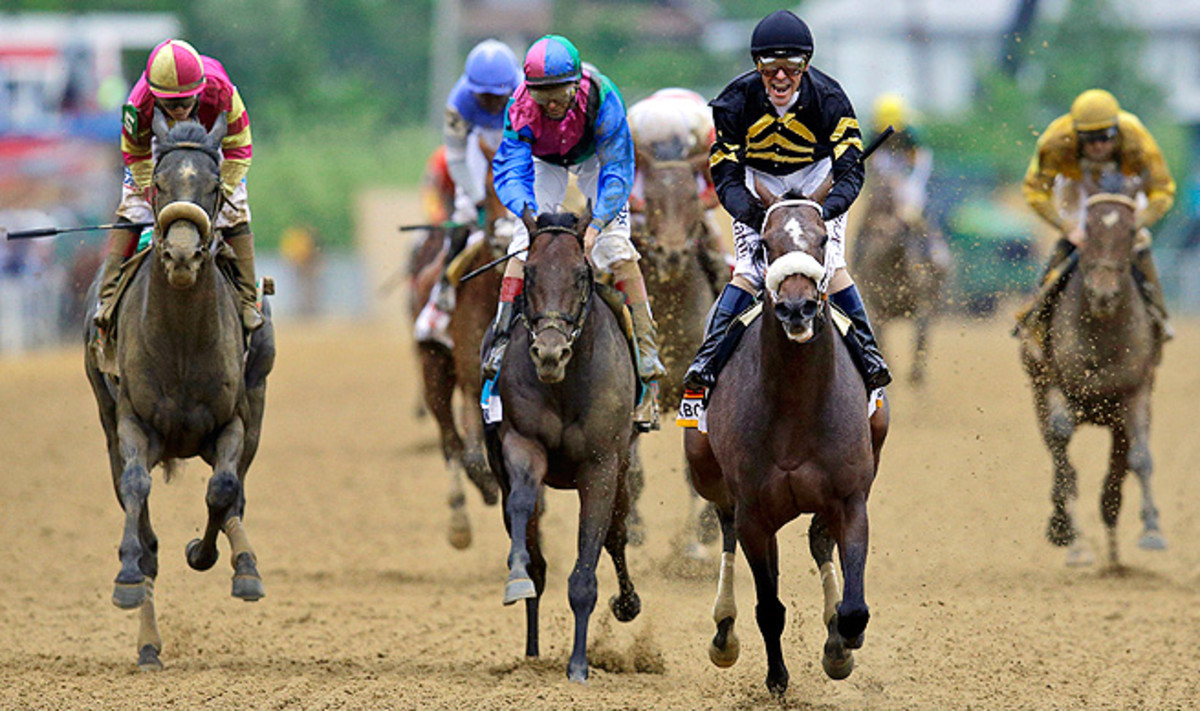 NEW YORK (AP) -- Rosie Napravnik is set to become the first female jockey to ride in all three Triple Crown races in the same year, and the first to try and win one aboard a filly.
Trainer Todd Pletcher said Thursday that Napravnik is "very, very likely" to be his rider for Unlimited Budget in the Belmont Stakes on June 8.
A final decision on whether Unlimited Budget takes on the boys in the Belmont will be made after a scheduled workout at Belmont Park over the weekend. The 3-year-old filly finished third in the Kentucky Oaks in her last race after opening her career with four victories.
Napravnik rode Mylute to a fifth-place finish in the Kentucky Derby behind Orb and a third-place finish in the Preakness behind Oxbow. Those finishes were the best by a female rider in each race.
Julie Krone is the only female jockey to win a Triple Crown race, taking the 1993 Belmont aboard Colonial Affair.
Pletcher said Unlimited Budget is a big, strong filly who matches up well against colts.
"She is not going to stand out as being the smaller filly in the group," Pletcher said of Unlimited Budget, a daughter of 2007 Derby winner Street Sense. "She will fit right in."
Napravnik's first Triple Crown race was the 2011 Derby, where she finished ninth aboard Pants On Fire. She was the sixth woman to ride in the Derby. She became the third woman to ride in the Preakness, joining Patty Cooksey (sixth with Tajwa in 1985) and Andrea Seefeldt (seventh with Looming in 1994). Last year, she became only the second female rider in the Belmont, finishing fifth aboard Five Sixteen. Krone rode in the Belmont four times.
The 25-year-old Napravnik has ridden Unlimited Budget once before, winning the Rachel Alexandra at the Fair Grounds on Feb. 23. Currently ranked as the nation's fifth-leading jockey in earnings, Napravnik's big wins include the 2012 Kentucky Oaks aboard Believe You Can and the 2012 Breeders' Cup Juvenile with Shanghai Bobby.
It's rare enough for a filly to run in the 1 1/2-mile Belmont - 22 in 144 runnings - but Pletcher pulled off a win with Rags to Riches in 2007. It was the first time a filly won the race in 102 years.
The trainer could send out as many as five starters in the Belmont. In addition to Unlimited Budget, Pletcher's lineup is Revolutionary, Palace Malice, Overanalyze, with Midnight Taboo possible.