LeBron's success without Wade complicates duo's future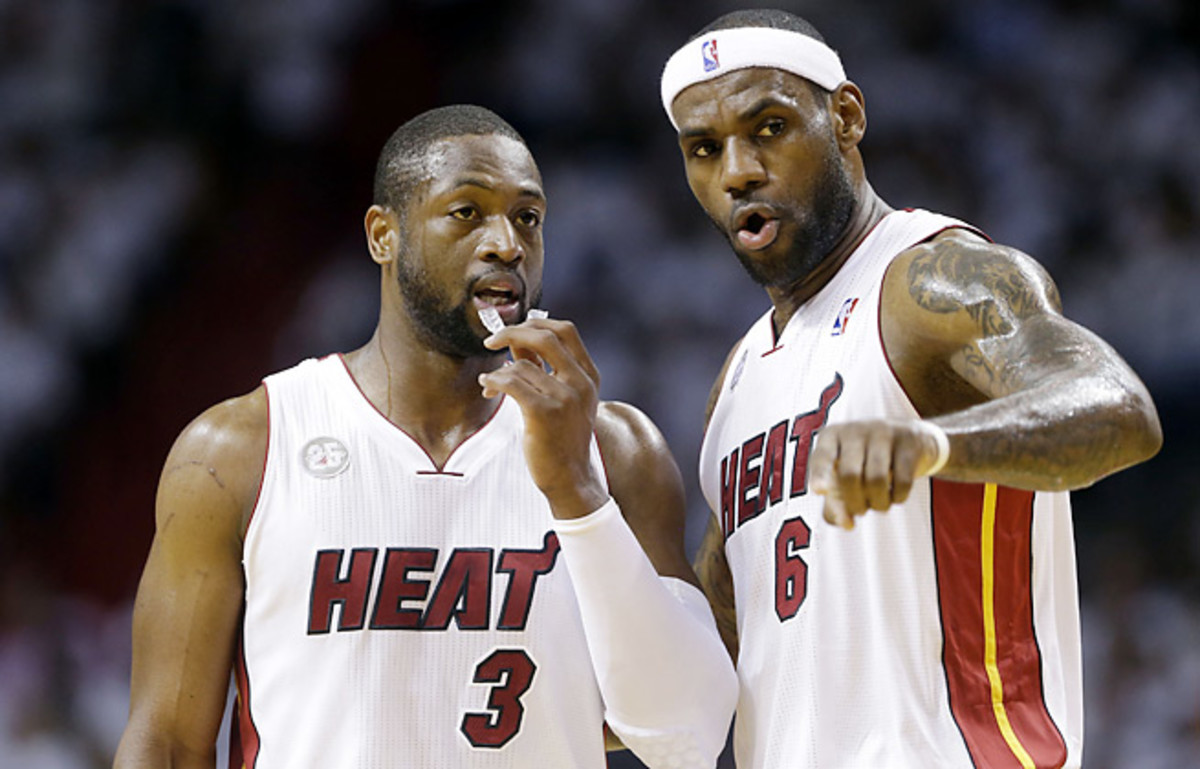 This dynamic could easily decide Game 7. The Spurs have consistently gotten better shots than the Heat, partly because Tony Parker is so good at breaking down a defense, but also because Miami does not have anybody to protect the rim. The Heat can offset that because James and Wade are so good at creating shots for themselves and others. But if one clogs the floor for the other, Miami is in trouble.
I suspect LeBron James appreciates his friend Dwyane Wade's compliment. Now he would like his teammate Dwyane Wade's help.