Sneaker Watch: NBA All-Star Weekend
Victor Oladipo's shoes were one of the crazier designs seen in New Orleans. (Jesse D. Garrabrant/NBAE/Getty Images)
All-Star Weekend gives NBA players and shoe companies a chance to show off some of their boldest and freshest designs. Here's a roundup of the best sneakers seen in New Orleans. For our All-Star Weekend Style Watch, click here.
RELATED: Galleries of All-Star shoes: Nike | Adidas | Jordan Brand
Sneaker Watch: NBA All-Star Weekend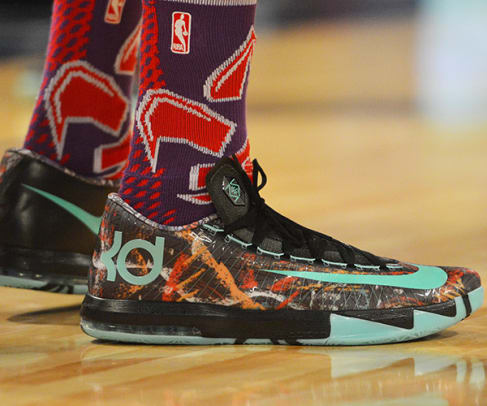 For more coverage from 2014 NBA All-Star Weekend, check out SI.com's All-Star hub.