The Finals in 3-D: How Heat, Spurs are defending all-important trey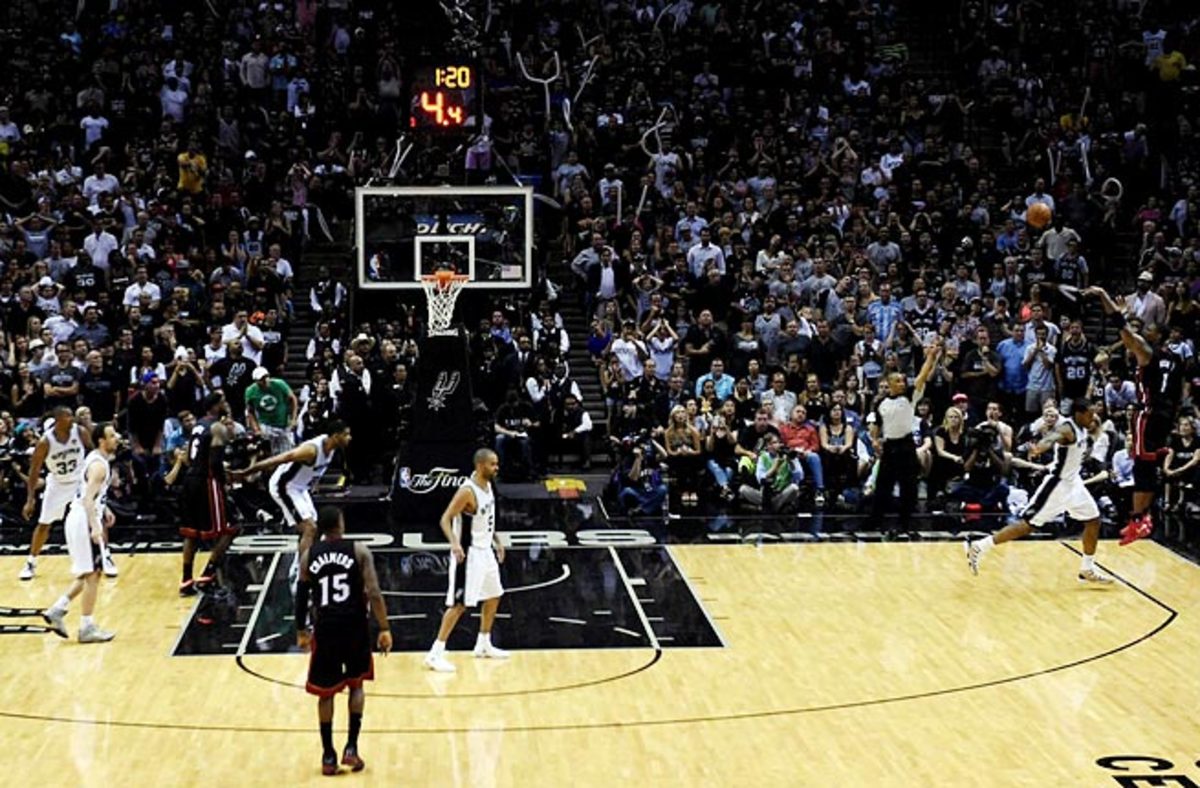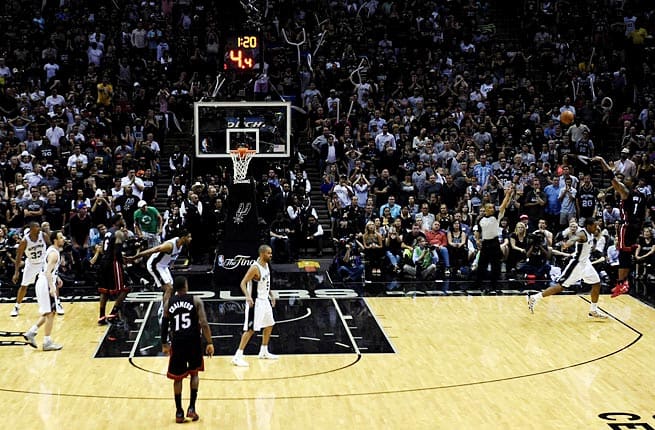 *****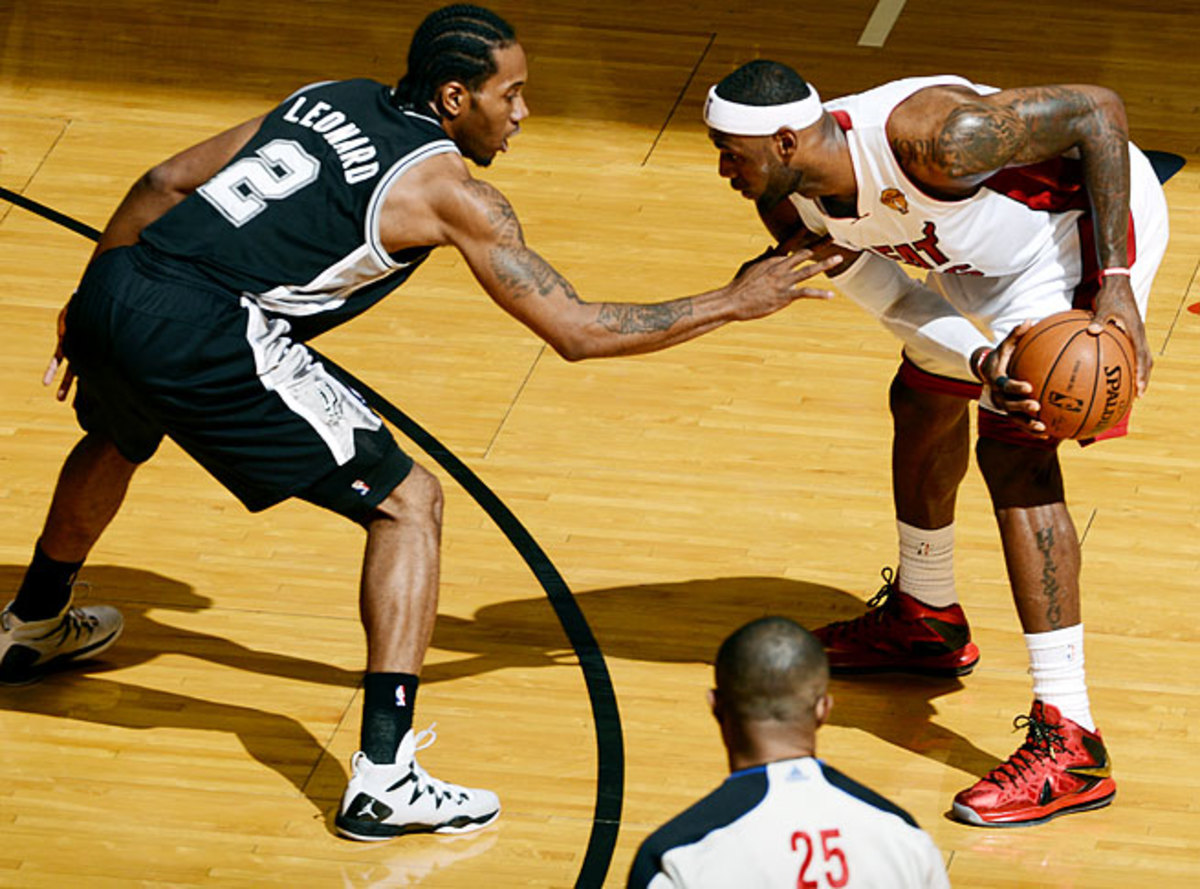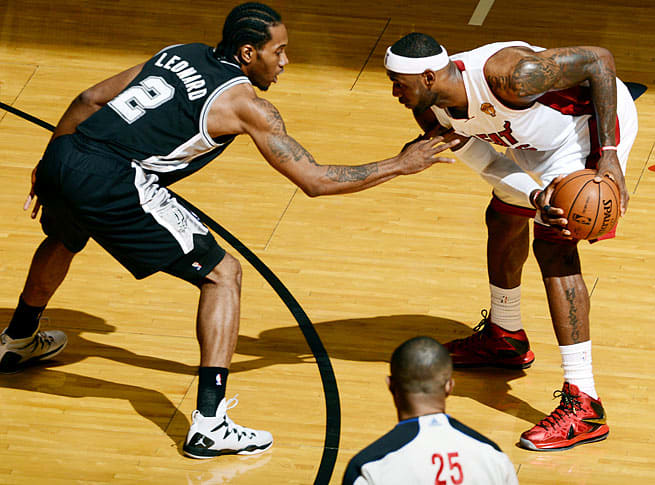 Leonard does more than lock down, but the Spurs were struck by his polished defensive habits. They acquired him from the Pacers on the night of the 2011 draft, when Leonard was picked 15th, even though they'd never worked him out. Spurs officials did interview Leonard at the Chicago predraft camp, which revealed little, except his aversion to attention. "He's kind of a hermit," Lea says. Leonard, 22, lives in San Antonio with his mother. He owns a Porsche and a Chevrolet Malibu, but he usually drives the Malibu. He details the vehicles himself, a tribute to his father, Mark Leonard. When Kawhi was a junior at King, Mark was shot and killed outside the car wash he owned in Compton, an unsolved murder.
"There are some players in this series where you're O.K. with a contest," says one assistant in the Finals. "But most of them I'd rather run off [the three-point line] completely and make them do something else." The Heat use another drill with a defender stationed in the middle of the court and three shooters scattered around the perimeter. The defender takes turns sprinting at each one, drawing so near that the shooter has no choice but to dribble. The defender tries to angle his body slightly toward the strong side, funneling the dribbler baseline. The run-off comes with negative consequences -- the defender can momentarily fall out of the play, leading to a five-on-four -- but the Heat will gladly accept that scenario over another Green missile.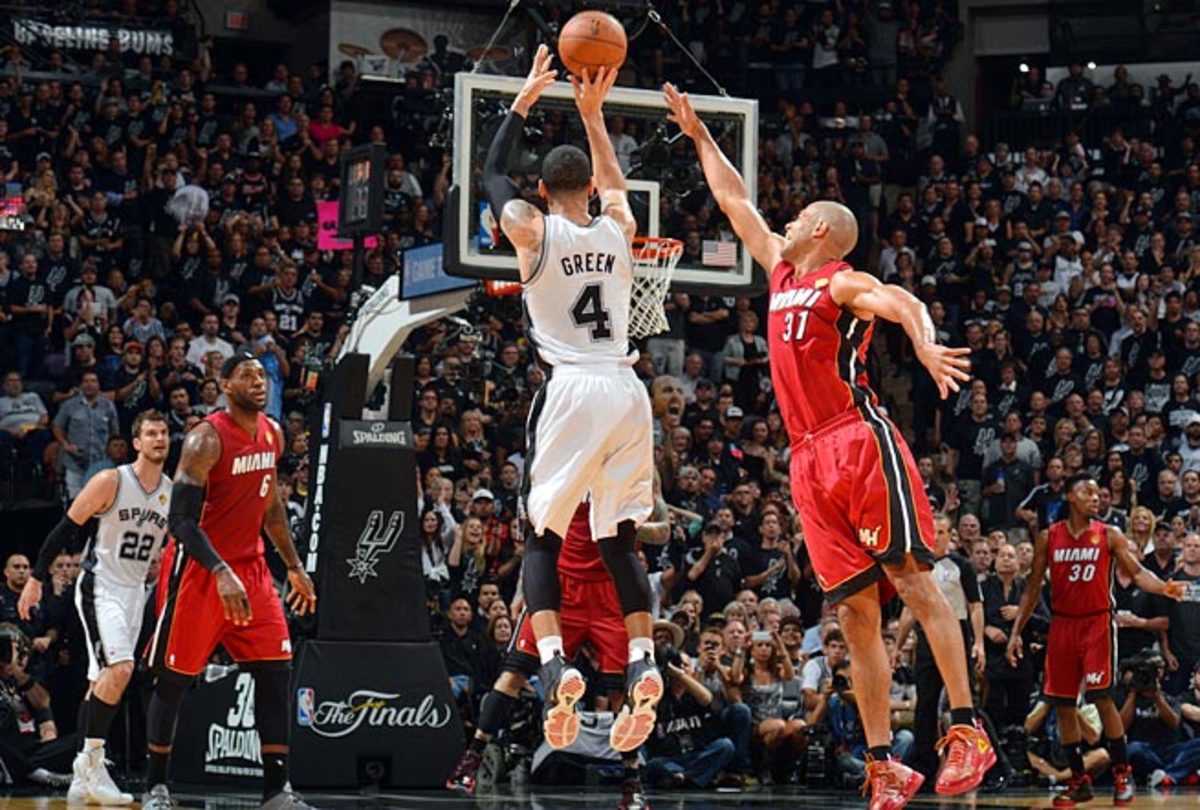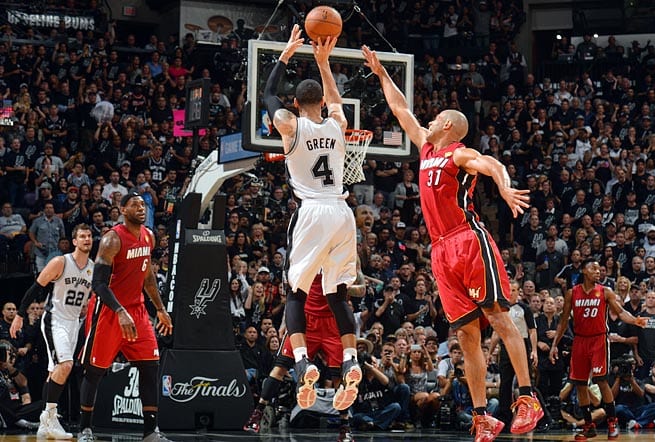 He sounded as if he had deconstructed every dagger, and the next night he found himself in position to hurl one of his own. But as he drove on Leonard late in the fourth, he noticed Duncan cheating over to cut him off, leaving Bosh in the corner. "I saw it develop the whole time," James said. The kick-out pass and the go-ahead shot, over Leonard's outstretched mitt, unfolding in 3-D.