Spurs Media Dish On Pelicans, Play-In Game
The Spurs and Pelicans are locked into a Play-In Game next Wednesday
Stephen Michael, journalist, editor, and digital marketing specialist with the Project Spurs Network, was gracious enough to take some time and answer questions about the big showdown.
The Spurs and Pelicans have a date next Wednesday night. The winner moves on with a chance to make the playoffs as an 8th seed and the loser's season ends. 
We wanted to get an opposing perspective on how the Spurs will approach this game with such high stakes involved.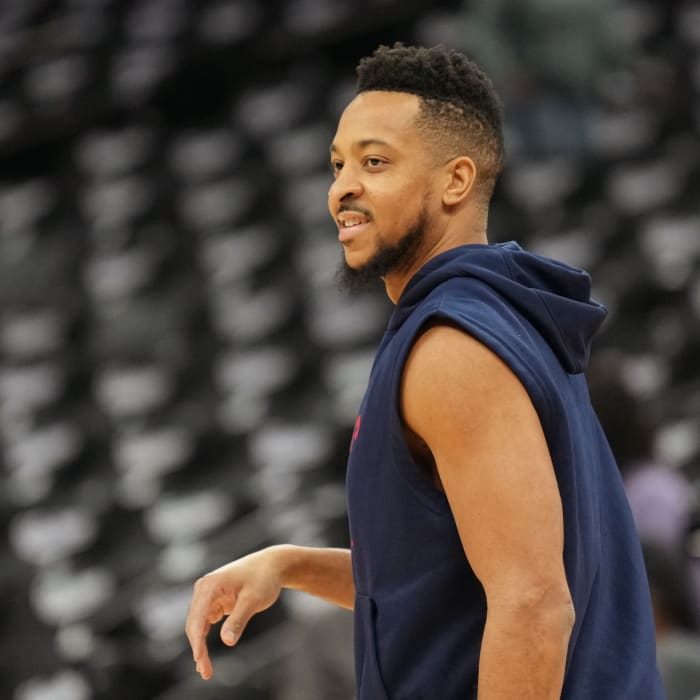 With the Play-In teams locked in for the Western Conference, only the seeding remains up in the air for 9th and 10th place specifically. The Pelicans currently have a better road record than home record this season while the Spurs have beaten the Pelicans the last 3 times in New Orleans. Do you think one team needs home court in this one over the other?
"I don't believe home court will matter in this game. This play-in game will be very interesting for both clubs. New Orleans routed the Spurs in their own building the last time these two teams met back in the Alamo City. However, the Spurs have won the previous three meetings in New Orleans. So while it is nice to have home court, both teams have proven that it isn't that big of a factor for them."
Coach Willie Green as a rookie Coach has done a phenomenal job turning this team around from a 1-12 start while Coach Pop may arguably be the greatest coach in NBA history. With such a lopsided discrepancy in coaching experience, how big a factor do you think that may play in a winner take all game?
"There's no doubt that Coach Pop has seen pretty much everything there is to see in coaching while Coach Green is still starting his coaching career. With that said, I do think coaching will be a big factor in this game if it comes down to crunch time in the fourth quarter. Green seems to be finding his footing and is a rookie when it comes to a winner take all / Game 7 situation. Popovich has been there, done that. So while the game will be decided by what the players do (or don't do) on the court, coaching will be a factor in this one."
Aside from the stars, what player(s) for the Spurs may be X-Factors in a game like this?
"Aside from star players, I would look to someone like Lonnie Walker IV off the bench or a Zach Collins. Walker is going into the offseason as a free agent, so he will want to give the Spurs a reason to think about bringing him back. A good showing in the play-in game, regardless of the outcome, may be the way to go.
Collins has proven himself to be a capable big man that can score and rebound since returning from injury late last year. He along with Walker IV can be two big X factors off the bench for San Antonio in this one."
The Spurs will win if?
"The Spurs will win if they can keep New Orleans from getting hot from deep. In all the Spurs' losses this year, they have allowed their opponent to score a high percentage from the three-point line. As you know, once the three opens up, it will allow the post and mid range to do so as well once teams try to guard the three.
If San Antonio can limit open threes in transition and not allow the Pelicans to control the glass, the Spurs could walk out of the Smoothie King Center victorious."
You see the Pelicans winning if?
"I see the Pelicans winning this game if they can limit the Spurs from getting out in transition. This young San Antonio squad loves to get out and run off the miss and push the pace to keep the defense on its heels. Just like in the Spurs' case, if New Orleans can make life difficult for the Spurs from beyond the arc, it could be a long night for them as well."
3 out of the 4 games this season have been double-digit wins for either team. The last game in New Orleans came down to a final shot. Without giving a prediction what kind of game do you foresee playing out in this one?
"I have a feeling this game will come down to who wants it more. In this play-in matchup, you have two young teams who are hungry to take that next step. A win here could see either team do that, regardless if they advance to playoffs or not. This game will be similar to the final regular season match-up between these two, coming down to who can make a shot and not mistakes. Get your heart medication, it'll be fun!"