Belichick on Seau entering Hall of Fame this year: 'It has to happen'
Patriots head coach Bill Belichick is advocating for former NFL linebacker Junior Seau to be inducted into the Hall of Fame
New England Patriots head coach Bill Belichick is advocating for former NFL linebacker Junior Seau to be inducted into the Hall of Fame this year in his first year of eligibility.
The 12-time Pro Bowl linebacker and eight-time first team All-Pro is one of 15 finalists for the Pro Football Hall of Fame. The inductees will be announced on Saturday.
The other finalists are Morten Andersen, Jerome Bettis, Tim Brown, Don Coryell, Terrell Davis, Tony Dungy, Kevin Greene, Charles Haley, Marvin Harrison, Jimmy Johnson, John Lynch, Orlando Pace, Will Shields, Kurt Warner, plus senior candidate Mick Tingelhoff and contributor candidates Bill Polian and Ron Wolf​.
Best of the Hall of Fame Busts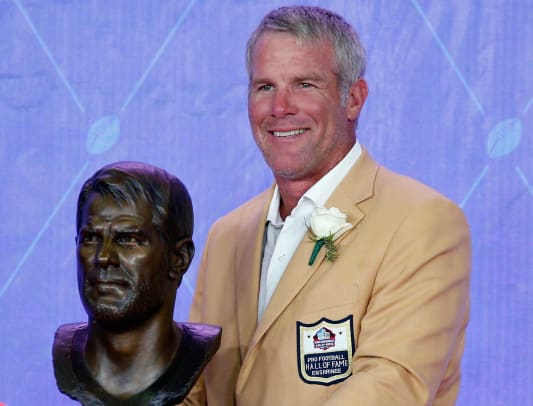 "It has to happen. You can't have Pro Football Hall of Fame without Junior Seau," Belichick told NFL Network.
Seau spent 20 seasons in the NFL, mostly with the San Diego Chargers. He spent his final four seasons in the league with Belichick and the Patriots, where he totaled 4.5 sacks and three interceptions in 38 games with the team. 
• BANKS: Despite separate styles, Belichick and Carroll aren't that different
Seau died at the age of 43 in May 2012 after committing suicide by shooting himself in the chest with a shotgun. Doctors later found that Seau had chronic traumatic encephalopathy (CTE), a neurological condition that can be caused by repetitive concussions or brain trauma.
- Scooby Axson