Brad Johnson is enjoying each moment of life away from the NFL
After quarterbacking three different teams to the playoffs in his unlikely 17-year career, Brad Johnson is realizing how great post-NFL life can be. 
After quarterbacking three different teams to the playoffs in his rather unlikely 17-year NFL career—including a memorable Super Bowl blowout win with the 2002 Buccaneers—Brad Johnson was fairly astonished to discover that there was more to life than football when he finally retired at the age of 40 after the 2008 season.
A lowly ninth-round pick out of Florida State by Minnesota in 1992, Johnson scaled the heights in a league that stacks the odds against the draft afterthought. But when his three-start relief stint of the injured Tony Romo in Dallas ended in '08, Johnson learned the world does not quite move to the rhythms of the NFL season the way he had imagined all those game days.
• SI's Where Are They Now issue: This year's stories, all in one place
"When I first got done, and I was watching games on Sunday, I felt like I had to watch every play," said Johnson, 47, from his home in Athens, Ga. "I was watching all 15 games on Sunday and then the Monday night game, everything. And then one day I was driving on a Sunday afternoon about three o'clock, going to a Wal-Mart or something, and I saw other cars on the highway and I could not believe that everyone in America was not watching football on Sunday.
"I honestly thought the whole country revolved around watching NFL games on Sunday. I thought that's how it was supposed to be, and I thought that's how it was. But then I realized, you know what, there's a life beyond football. And it just took me for a shock, because when you've done it for that many years, five years in college and 17 as a pro, that's all you know. That's what I did. That's what I loved, and that's where all my time was spent thinking about it. That's all I could see, and then hey, suddenly there's a world outside of football, and it's been okay. But it took me a while to realize that to be honest with you."
Even without the NFL, Johnson's life these days is full, and between coaching his two sons Max, 15, and Jake, 13, in both football and basketball, and lending his expertise in both sports (he was a two-sport star at FSU) to any number of youth teams in the Athens area, there's little time to miss the game he played in Minnesota, Washington, Tampa Bay and Dallas.
• Where Are They Now: Refrigerator Perry is mired in an unstable spiral
Johnson compiled a winning record as a quarterback under five different head coaches and was on 10 playoff teams in 17 seasons. Twenty years after I first met Johnson as a new beat writer covering the Vikings for the Minneapolis Star Tribune in the summer of 1996, I caught up with him late last week to find out how he has transitioned to his post-NFL life. 
Don Banks:So your oldest son, Max, is a 15-year-old quarterback phenom from what I understand? The proverbial chip off the old block?
Brad Johnson: Max is a rising ninth grader, class of 2020. It's been fun watching him grow up and I've been coaching him ever since he came out of the womb. I coach all his teams. I've been the head coach of his middle school football and middle school basketball teams, and we've been traveling around to a lot of different college camps and stuff like that. This past year, he got [scholarship] offers from Miami [Fla.] and Florida State.
DB:Wait, legitimate scholarship offers before high school?
BJ: Yeah, legitimately. There's a few kids out there, there's a group of kids in the Class of 2020 that have been offered scholarships. But they're all still young, obviously. You see it around the country a little bit. It's so early, but a lot of these kids are talented and the biggest deal now will be how much they grow and develop four years from now. But right now the whole focus for him is just to get ready for high school football.
DB:Is he playing just football at this point?
BJ: He's been playing football, baseball and basketball up to this point, but now he's just going to play football and basketball. The scholarship offer is for football. He's a football kid at the end of the day, and he's a quarterback, so it's kind of fun.
DB:You used to live in Tallahassee in the off-season, so how long have you been in Athens, where your brother-in-law, current Miami head coach Mark Richt, was the longtime Georgia head coach?
BJ: We've lived here for eight years now, and we just got involved in the community and the schools. I spend my days coaching a bunch of kids. For a couple years I coached JV and varsity basketball teams, and then I got to coach my kids. One year I ended up coaching two football teams and five basketball teams in the same year.
So with all that, it sounds crazy, but I'm the guy who does the parent emails, the water boy, the equipment boy, the coach, everything. I spent a lot of time scouting other teams, which sounds crazy at that age, but you do it. I'm working with my kids, but on the side I'll help out other kids. Anybody who calls me as a quarterback, I'll spend time with them and help them out, just a one-on-one type of thing.
DB:Any time for much else in terms of outlets for your well-known competitive drive?
BJ: Well, we've got a group of guys that have played basketball for the last seven years on Tuesdays and Thursdays. It's called "6 a.m. Early Risers", and I'm the commissioner of that. I wake up about five o'clock on those two days and we play from about six to about 7:15. But I really just coach kids, and honestly, I stay active in the community whatever needs to be done. I will say I love my family, and we like to spend a lot of family time together. I don't have a job, but I stay busy.
DB:What about your younger son, Jake? Is he a budding athlete too?
BJ: He'll be a rising seventh grader this year. He plays football and basketball, but he's a tight end in football. He loves sports, too, and does well in school. And then Nikki (Johnson's wife, and a former Florida State volleyball star) is on the board at the boys' school and as a hobby she refurbishes furniture on the side.
• Where Are They Now: Mike Williams stages another football comeback
DB:Where do you come down on the issue of the danger that football poses in terms of brain trauma, and how did you decide to let your sons play the game?
BJ: Obviously there are concerns, and there should be wariness. But there was when I was a little kid, too, there was concern about how to tackle properly and how the coaches run a proper practice. Now, when I coach kids, we tackle a lot of dummies, to be honest with you. But at some point, to be honest, you do need contact in order to teach kids how to properly hit and tackle, and then you have to be able to be smart about it as a coach and not put too much wear and tear on kids either.
But I think every kid should play football at some point in their life, and I also hope they go play soccer and play basketball and I hope they go ride a horse, or go rafting, whatever it is. You get involved and then you make sure you take safety issues seriously. But I think football is a great game and if they want to play, let them go play. If they don't want to play, then don't play, but there are safety concerns in everything you do.
I was fortunate enough [that] I never had head trauma so I never had to go through all those issues. Both my kids started playing at age 7 or 8 and they wanted to play. At a young age, they really don't hit that hard, it's kind of bump bump bump. But it's not for every kid either. Hey, go play flag football until you're in middle school. Whatever you want to do, but go get involved. I think it all depends on each kid and then the coach is a big part of it, too.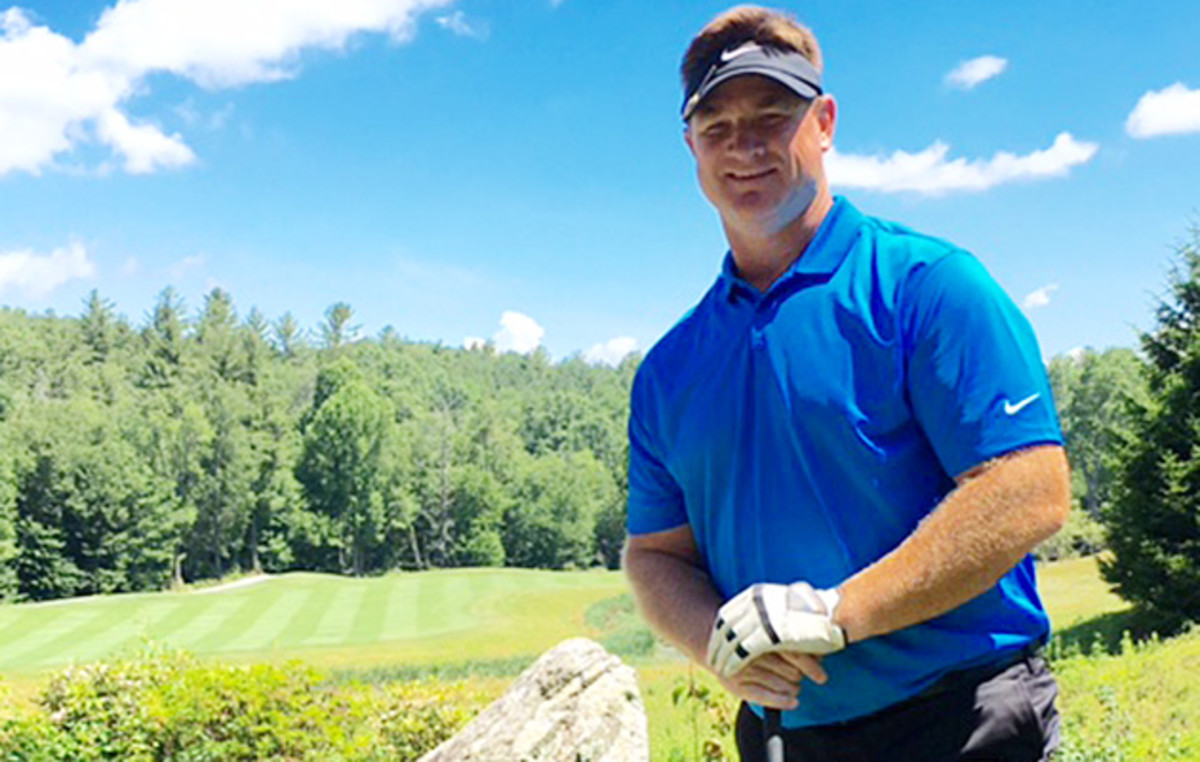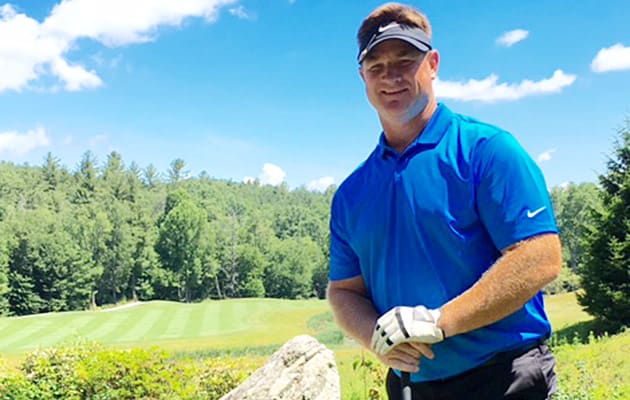 DB:So do you ever have time to really miss or even watch the NFL with all the youth coaching you do?
BJ: I know this, when I got done, my body was completely done. My shoulder was gone, my knee was gone, and my elbow was gone. I was 40, and my last year, I mean I just fell apart. I tore my calf, it was just Humpty Dumpty fell off the wall. And it really at that time helped me get out of the game, because it wasn't like, 'Oh, I could still play.' I could barely walk. In six months time, when I turned 40, I just fell apart. And that really helped me to get out of the game without regrets.
I knew I couldn't even play or come back and I really did not want to get into coaching at the college or pro level, and I didn't want to do commentary or go the TV route. I really just wanted to coach my kids, and I really just wanted to do what I'm doing right now. To be honest with you, I felt kind of blessed in that respect.
• The Ryan Family Defense; How Buddy Ryan invented the 46
DB:So are you still physically limited in day-to-day life?
BJ: I don't really play a lot of sports any more other than golf. I have a hard time moving like that any more. Actually I just had knee surgery about three months ago, and I move around fine. I do well but I'm not trying to play a lot of sports. The doctor said, 'eventually Brad you're going to need two knee replacements, for both knees.' I said, 'Right now let's just clean it up.' I stay active, but I'm not trying to do all the craziness like I used to, playing basketball, ping pong and racquetball.
DB: So when you watch the NFL, do you follow the Vikings closest, or the Bucs?
BJ: I spent nine years of my life in Minnesota, so there are so many great friendships and so much time that was spent there, and so many relationships I still have in Minnesota to this day. But obviously winning a Super Bowl in Tampa was an incredible time in my life, and the Bucs have done a great job as far as inviting former players like me back to different events and being with corporate sponsors and traveling with the team. So I feel very attached to Minnesota and Tampa for those particular reasons.
I'm intrigued about the new stadium that's opening in Minnesota this year. I'm excited and hopefully I can get up there in the next year and see it. Obviously hosting the Super Bowl (in 2018) is going to bring a lot of attention to it, so it'll be kind of cool.
• MMQB: Players, colleagues remember Dr. Z | A life in journalism
DB: Other than the physical limitations, has retirement gone better than you anticipated?
BJ: I couldn't have asked for a better post-career up to this point. Obviously I feel like I maximized my potential, being a ninth-round pick, and playing as long as I did. I'm so thankful for that and for playing with so many great coaches and great guys and so many great teams. I didn't run into too many bad situations. I went through every high in the game and I went through every low. Every feeling that takes place in the game, I feel like I've been there and done that.
But as far as my personal life, I can't imagine anything better than all the time I've been able to spend with my kids and just coaching them and helping out all their friends and being active in the community. It's been a blessing and I could not have asked for a better beginning to my post-career than I've gone through so far.
DB:Is coaching in your future, after your sons are grown?
BJ: Actually, what I really like is to coach quarterbacks one-on-one. I really like that quality time and I like the impact you can make. I've done many camps where you've got 300 kids out there, but I like the one-on-one interaction. I'd do it for free. I'm not in it for a name, I'm in it to see the kid throw the football better. I'm in it for the kid, strictly. I'm not in it for money or for the show. And it doesn't matter how old the kid is. I've got a nine-year-old I'm coaching right now and I love working with this kid. And I've got kids that are playing in college, kids at every level. I just like to see them improve.
DB: Give me a scouting report on Max Johnson, the quarterback prospect.
BJ: I'm probably hard on him [laughing]. He's a lefty, which is obviously different from me, and I don't know where that came from. But he sees the field well, because we started dropping back with him at an early age. I think he's progressed pretty fast with those kind of things, the mechanics. And I think overall he's very, very accurate and he throws a catchable ball. The biggest thing for him now is just growing and getting more looks and reps and just going through the experience of playing the position. But he's getting better and it's going to be fun to watch him as he grows into the quarterback position.