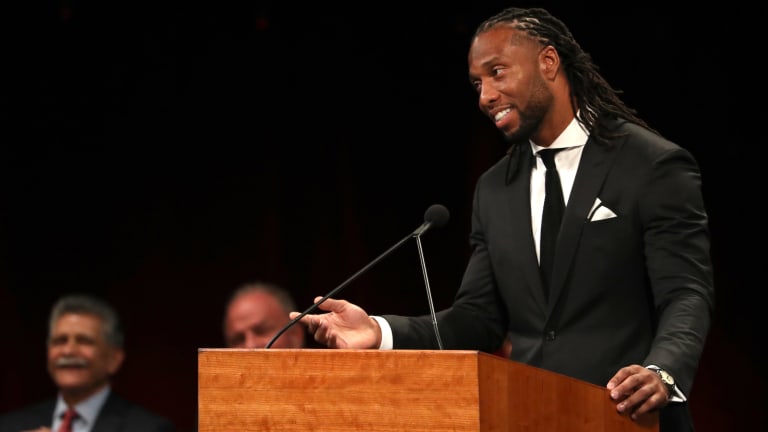 Larry Fitzgerald Gives Eulogy at Service for Senator John McCain
Fitzgerald honored McCain during a service at North Phoenix Baptist Church. 
Cardinals receiver Larry Fitzgerald delivered the eulogy for late Senator John McCain on Thursday. Fitzgerald spoke at North Phoenix Baptist Church just five days after McCain died at age 81 of Glioblastoma, a deadly brain cancer. 
The pair began their friendship in 2006 during Fitzgerald's third season with the Cardinals. In 2013, Fitzgerald toured the Hanoi location where McCain was held as a prisoner of war from 1967-73 and detailed his experience in an open letter in 2017. 
"Senator McCain, we will miss the blessing of being in your presence, but we will never forget the impact you had on the world and – more importantly – on each of the lives that you touched," Fitzgerald said at Thursday's service. "We are all better for having known you. Rest in peace, my friend."
You can read the full transcript of Fitzgerald's remarks here.