Super Bowl LV Snapshot
The National Football League's final game of the year is arguably the world's biggest sports event.
Well, it's here. 
The National Football League's final game of the year is arguably the world's biggest sports event. 
Super Bowl LV. 
The NFL's championship game is being held in Tampa Bay, Florida, and features the defending Super Bowl Champions, the Kansas City Chiefs and the Tampa Bay Buccaneers. 
This marks is the first time an NFL team will play in the Super Bowl within their home stadium. The Bucs will need more than some home cooking if they plan on beating the Chiefs. Tampa didn't fair well against Kansas City earlier this year. The Chiefs and Bucs did play in week 12.
Kansas City won that game 27-24. The Chiefs jumped out to a lead off of the career day by Chiefs wide receiver Tyreek Hill. Hill had 13 catches for 269 yards with 3 touchdowns. The Bucs never had the lead in that game but did score 14 fourth-quarter points.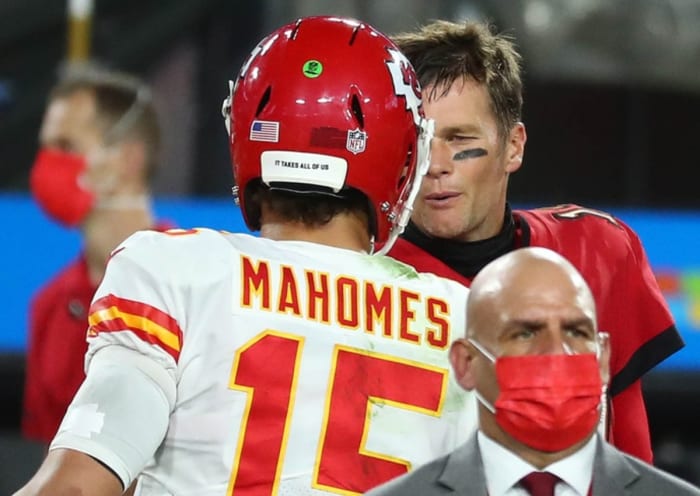 Just like the game in November, the Super Bowl has everything you can ask for: "The New Face of the League," the Goat, a young defense, and a faster offense. 
The Chiefs attempt to become the first team since the 2004 New England Patriots to win back-to-back Super Bowls. It will be a challenging feat, especially going up against one of the NFL's top defenses. 
Todd Bowles' defensive unit finished the season ranked 9th in points allowed with 22.3 pts/game and 330.7 yds/game (8th).
The Buccaneers' defense will battle the 5th ranked Chiefs scoring offense at 29.6 pts/game and are #1 in the NFL by notching 418.3 yards/game.  
Brady is appearing in his 10th Super Bowl and is on the verge of earning a 7th Super Bowl ring.  His offense is ranked 2nd in scoring 30.7 pts/game and producing 385.2 yds/game.  
Kansas City's defense allowed 22.4 pts/game and yielded 355.8 yds/game.
The Chiefs have their own "GOAT" in the quarterback position, Patrick Mahomes, who looks to be the first player since Terry Bradshaw to win a 'back-to-back' Super Bowl MVP honor.
Like everything else, COVID-19 has affected this year's Super Bowl as well. The Super Bowl will have 25,000 fans, and masks are required for everyone in attendance. Even Super Bowl parties should be subdued with fans watching at home. 
Even though some things will be different, there should still be a great product on the field this evening. I expect a back and forth game with the Kansas City Chiefs winning and making an argument for one of the greatest football teams ever.
*Article written by SNN weekly contributor William Carver.