Canadiens rookie Gallagher out with concussion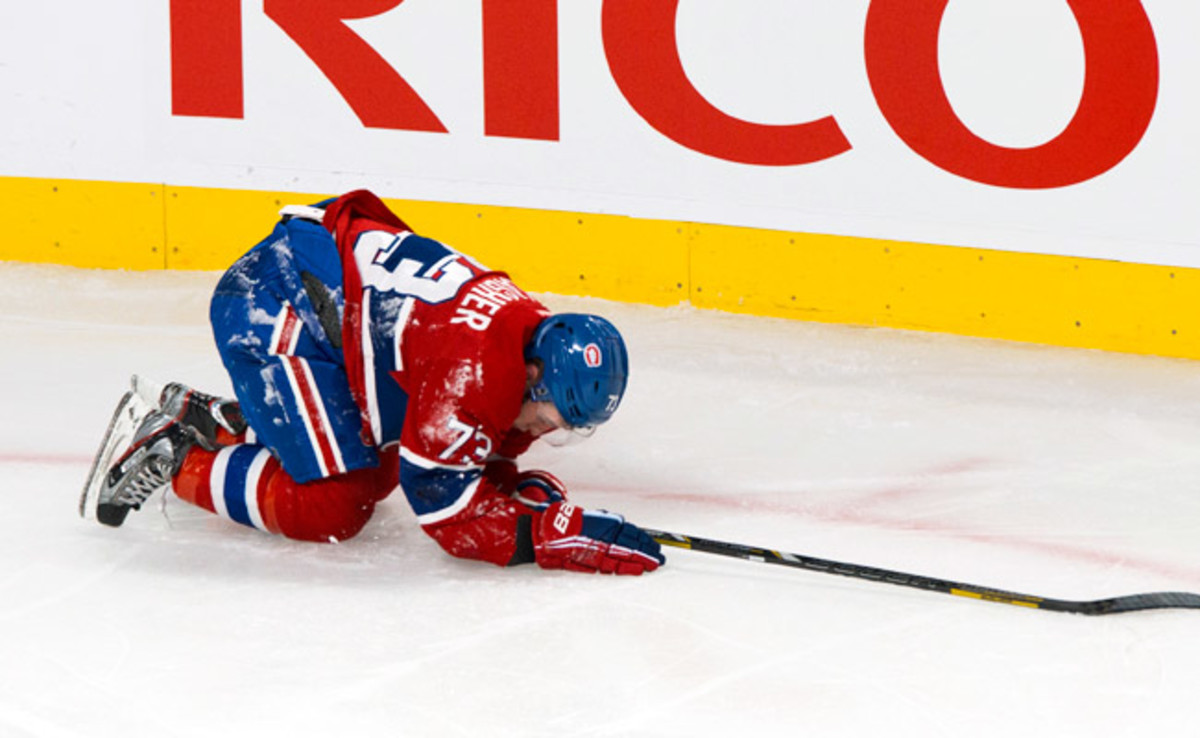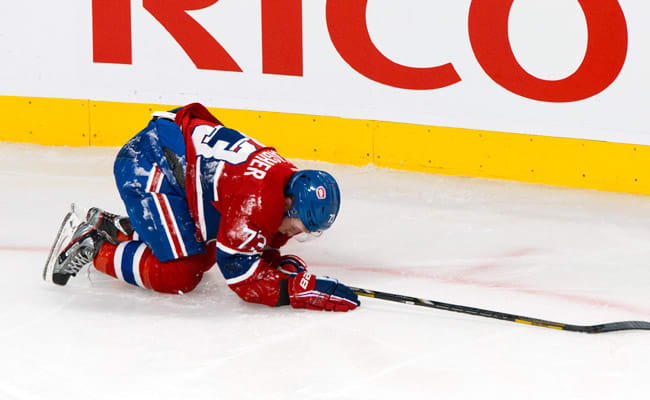 BROSSARD, Quebec (AP) - The Montreal Canadiens are hopeful Brendan Gallagher won't miss much time a day after suffering a concussion in a win against Philadelphia.
The feisty rookie forward - who has five goals and three assists this season - left Saturday night's game early in the third period after taking a hit from Flyers defenseman Luke Schenn.
Canadiens coach Michel Therrien said Gallagher was already "feeling a lot better,'' though he stressed that the club will follow league protocol and make sure he's fully recovered.
"We never want to put a player's health in danger,'' Therrien said after Sunday's practice. "When he gets back in the lineup, he will be healthy.''
Under the NHL's new rules this year, a player who suffers a concussion no longer has to remain inactive for seven days, but must pass a series of tests. Gallagher had one concussion while playing juniors.
When asked whether Schenn's hit should get a second look by the league, Therrien said it's not for him to decide.
"I honestly hope that all body checks like this are reviewed,'' he said. "I have nothing else to add.''
Gallagher had a goal and an assist against the Flyers before getting hurt, helping the Canadiens to their third straight win, 4-1.
Forward Max Pacioretty, who also left Saturday night's game after getting cut by a skate as he drove to the net, was treated with stitches and was back at practice Sunday.
Pacioretty has a history of quickly returning from injuries, but he said he wasn't feeling 100 percent and would see how he felt on Monday before deciding if he can play against Carolina later that night.
Defenseman P.K. Subban, who is out with the flu, and Gallagher were the only players missing from Sunday's practice. Subban could also sit out of Monday's game.
Carey Price, meanwhile, is feeling better after his own bout with the flu, but backup Peter Budaj could still get the start in goal against the Hurricanes.
The Canadiens travel to New York to face the Rangers on Tuesday. Goalie Robert Mayer, called up from Hamilton of the AHL on Saturday to back up Budaj, was sent back down.