Gretzky offers context, insight into his legend with "99: Stories of the Game"
Wayne Gretzky himself gives a look at hockey history through his eyes, a rare glimpse into how the mind of The Great One works.
The publicity blurb for Wayne Gretzky's new book, 99: Stories of the Game, posits that the single most dominant athlete in North American sports is "arguably" the best hockey player of all time. This is akin to suggesting that maybe the Beatles were the best rock band, Shakespeare your leading playwright of the Elizabethan age, or that maybe Alfred Hitchcock was the master of cinematic suspense. It's a pleasing burst of humility in an age of the perpetual chest thump, but one that might cock the eyebrow of a cynic. 
Gretzky has never exactly taken a hard line, either in his interviews, or something like his 1991 autobiography, in which the worst he has to say about anyone is that he thinks Mike Bossy is rather hubristic, though then again, a goal scorer kind of needs to be. We're not talking Alexander Pope-like blasts of candor. 
Gretzky's always been a bit "aw shucks," which is what, in part, makes this book the surprise it is. I read a lot of hockey books. I read all kinds of books, and I like when books can be ostensibly about one subject but appeal to people who believe they have no interest in that particular subject, even if they revile that particular subject. But what I really wasn't expecting to learn was that Gretzky was also the king of finely crafted hockey writing.
We see him, for instance, pondering the curve—or the lack of one—of Howie Morenz's stick at the Hall of Fame. Morenz was a Canadiens player in the 1920s and 1930s who had a grisly on-ice accident that ended his career, tumbled him down into a deep depression on account of losing the sport he loved, which led to a nervous breakdown, and then a fatal heart attack, at thirty-four.
Wayne Gretzky returns to Oilers in executive role
Teenage Gretzky, as we learn in the opening chapter of this book, would ditch his friends—who'd tease him—to go to the Hall of Fame in Toronto yet again, to study Morenz's stick. Proust had his madeleine cookie, and Gretzky had Morenz's stick. 
He proceeds to discuss it—its thickness, pliability, the nail in the portion where blade and shaft meet—and then expands on how Morenz must have skated, what his sight lines would have been, how he would have had to use his angles and edges, what his pass and shot selection would have been like. It is pure geometric poetry, with a kind of romantic forensics that would, for Gretzky, like so many other such mental excursions for Gretzky, pay off in his own NHL career. 
There was a program that went out in Britain in 1955, which only ran for a handful of episodes, called Orson Welles's Sketch Book. Welles would plump himself down in front of the camera, nominally draw something, even though he wasn't really drawing, as the lens framed him in its center, then proceed to talk. To tell stories. From narrative, Welles ventured into ideas, from ideas back to story, so that everything became this one big life blend, and the little pauses, the little beats, became lacunae that said so much, too, in the context of what surrounded them.
This Gretzky book is like that, the Wayner's Sketch Book, you might say, just as his playing style was founded on those interstices, those little rips and gaps in space and time that no one else saw. 
He could be a hockey historian professionally, which is a neat thing to learn. Like, who knew? But it's the presentation of a way of seeing that alters everything. 
Ever been to a museum with someone who really knows art? Someone who is going to make it so that you can never see a painting again in the same way? Never see the natural compositions that present themselves at a dinner party in the same way? That's what Gretzky does here, and you will never watch a hockey game in the same manner again. 
He discusses the geometrical realities and challenges of the old Boston Garden, the history of the Blackhawks, all three editions of the Canada Cups he partook in, the Socratic lessons to be learned of the New York Islanders dynasty, and Willie O'Ree, the first African American to play in the league. 
Wayne Gretzky: Off the Ice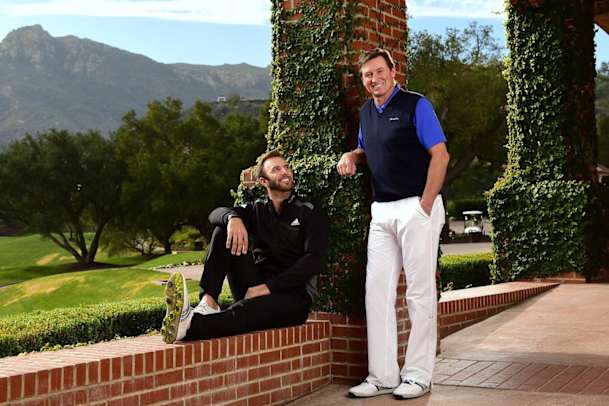 Bossy gets his props, and Gretzky even tells us how, in part, he scored so many goals, in an anecdote that involves Bossy shooting on longtime Oilers' goalie Grant Fuhr, one-on-one. 
There is a hilarious chapter on the origins of the Lady Byng trophy, starring Lady Byng herself. I mean, admit it: you have always wondered what the hell that is about, an NHL award named the Lady Byng? Come on. That seems incongruous.
Gretzky details what was known in the early 1920s as "hell on ice," of which our Lady Byng was a huge fan—violence aside—and in regular attendance at the games. We see the villainously named Sprague Cleghorn "playing with a nail on his stick" and this horrified Lady Byng, especially when Cleghorn broke the arm of the Senators' Frank Neighbor, who happened to be her favorite player. 
"As it happened," Gretzky writes, "Neighbor was also her neighbor." 
Number ninety-nine with the joke! And a good one at that. Byng invites Neighbor over to her house, asks if he thinks it'd be good to have an award for gentlemanly play, he says sure, and that's how the trophy came to be. A guy just had to have his arm broken and be attacked by a dude who wielded a stick with a nail in it. 
Wayne Gretzky lending his voice to 'The Simpsons'
Then there's Walter Gretzky, Wayne's father, who is all over these pages. If you play hockey, there is a very good chance you have a special relationship with your parent, because you will have spent hundreds, if not thousands of hours, together in cars, at super early hours of the morning, just the two of you, driving to rinks, then driving back again. 
Walter was also something of an artistic conscience for Wayne, Virgil to his Dante. 
When the Flyers began to assert themselves in 1973-74, with their proto-Slap Shot tendencies, Walter says to his son, "This is not good for you." Gretzky is baffled, and prompts his dad to explain that the rough and tumble style of play would be less than ideal for Wayne's talents. 
You imagine him, years before he'd be in the league, knowing he would be, trying to think his way through the problem. He'd have solved it, too, you're confident in thinking, though the 1970s dynastic Canadiens bailed him out, in some ways, with their graceful play. 
That team featured Ken Dryden, and for most of my life I have held his The Game as the best hockey book ever written. It's one of the best nonfiction books I've ever read, and I always have some machination going where I'm trying to pass it off on some friend who could care less about hockey, saying—and not untruthfully—that you do not have to give a fig about vulcanized rubber to love this book. 
I can say that more about this one. The meeting at the office, I suspect, looks different after reading how Gretzky thinks, ditto the painting on the museum wall; the Bach fugue sounds different, and you'll see overlap in terms of geometry, misdirection, anticipation, the way the familiar is recast and always made new again. 
The man has every record there is, might as well notch his name down for best hockey book. And you are going to want to make like you're trying a wraparound attempt and ram this into some stockings this year. Credit Gretzky with another of his endless assists, I suppose.