Diego Maradona dreams of son playing with Lionel Messi's son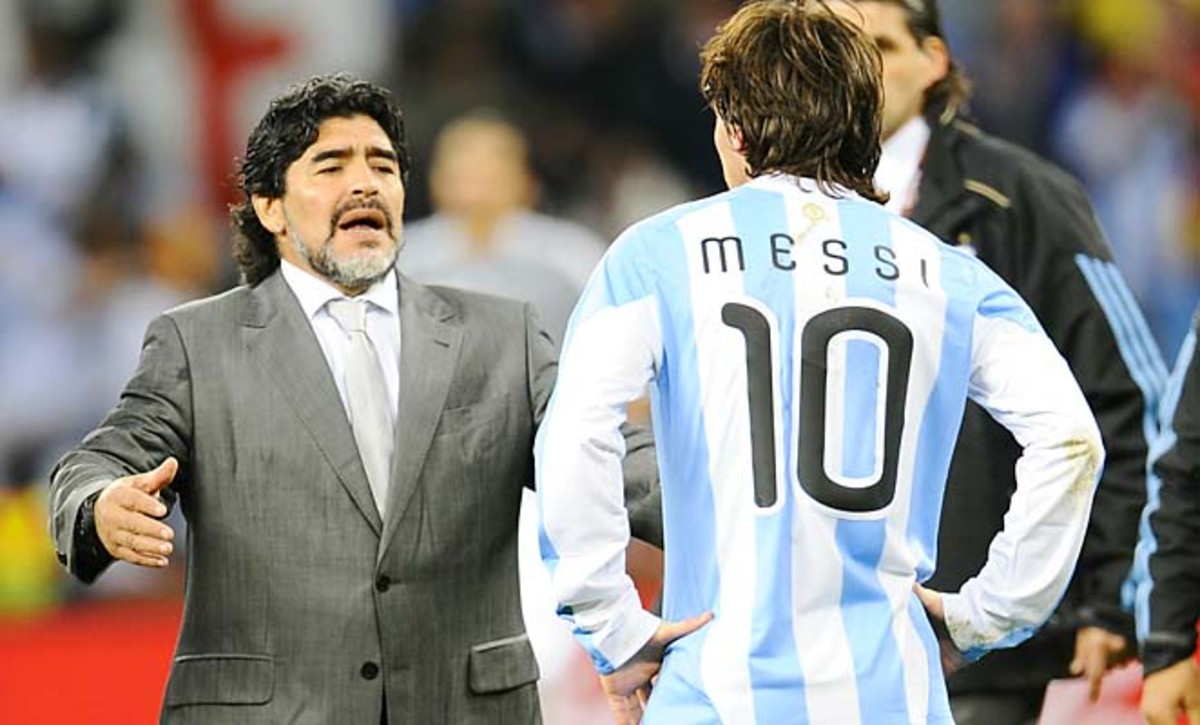 Diego Maradona dreams of seeing his newborn son Diego Fernando playing for Argentina with the offspring of Lionel Messi and Sergio Aguero, he said on Tuesday.
Maradona's former girlfriend Victoria Ojeda gave birth to Diego Fernando in Buenos Aires last week. Messi's son is 3-1/2 months old while Aguero's boy was four on Tuesday.
"One of them will have to play as a midfielder. I think Thiago (Messi) will command the others. Benjamin (Aguero) will play as a forward and Thiago will play alongside Dieguito Fernando," Maradona told a local radio station from Dubai.
Maradona, who is Benjamin Aguero's grandfather, said as soon as his commercial obligations allow, he will travel to Buenos Aires to meet his son.
"I'm under contract in Dubai until June, and then I'll go to Argentina but I won't stay long," said the 52-year-old former Argentina captain and coach.
"I'll see him (Diego Fernando) all the time possible. He will have everything he needs."
Maradona had two daughters, Dalma and Giannina, with his ex-wife Claudia Villafane.
In the 1980s, during his days at Serie A club Napoli in Italy, Maradona fathered another son, called Diego Jr, who he said was born following a relationship that lasted a day.
Maradona, one of football's all-time greats, took up his current post as honorary sports ambassador in Dubai in September, less than two months after being sacked by the United Arab Emirates club Al Wasl.