David Beckham, PSG to face Joey Barton, Marseille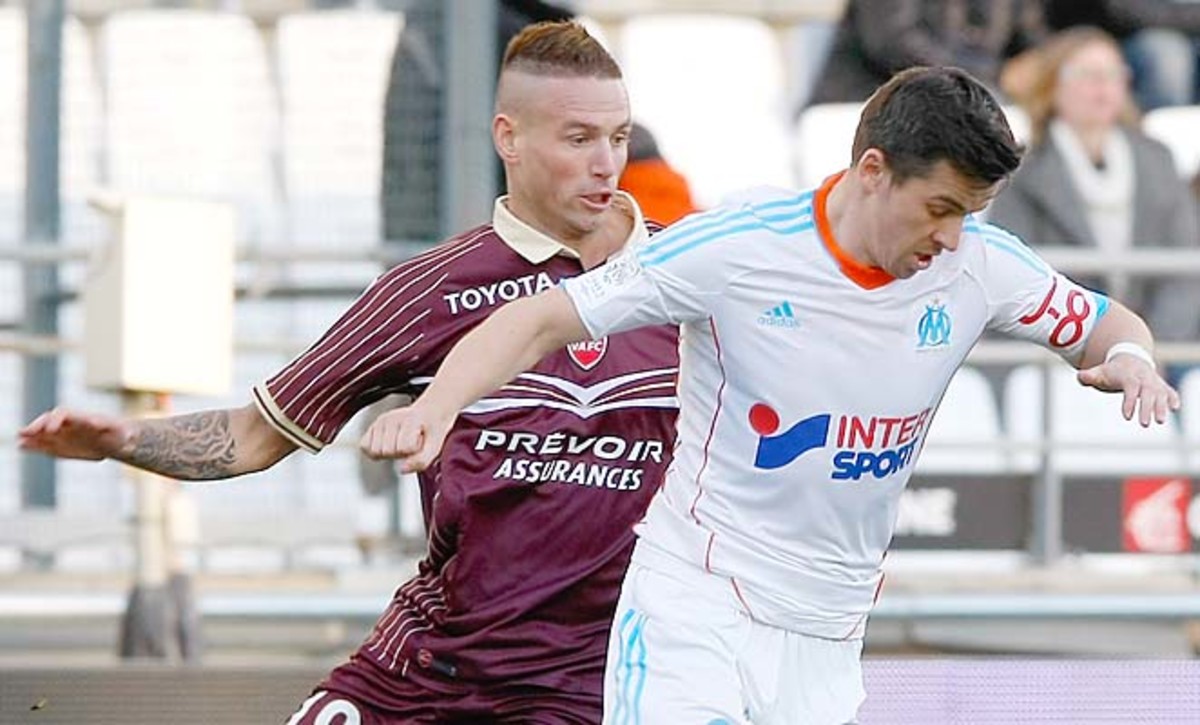 Marseille midfielder Joey Barton took a gentle swipe at David Beckham on Tuesday, saying that Paris Saint-Germain's new star signing was no longer a feared opponent and would not be a major threat when the two French title rivals meet on Sunday.
The former England captain is set to make his debut for PSG after joining as a free agent in late January for five months.
"As big a star as Beckham is off the pitch ... realistically he doesn't put the fear of God into you anymore like he used to when he played in the Premier League,'' Barton told a news conference. "No disrespect to him, but if he does manage to play for Paris (he) will probably not be the main concern for us as a defensive unit.''
Barton, who joined Marseille in late August on a one-year loan deal from Queens Park Rangers, said that big-spending PSG had plenty of gifted players and that "it would be naive of us to focus on David Beckham.''
Barton was equally emphatic about matters off the pitch involving his fellow Englishman.
"I don't envy his position,'' he said. "I don't envy the amount of media intrusion he has in his life on a daily basis.''
Beckham is looking to win the championship with a fourth different club and in a fourth different country, after success at Manchester United, Real Madrid and the Los Angeles Galaxy. The 37-year-old midfielder made his last appearance for the Galaxy on Dec. 1.